If cozy, warm weather, diverse culture, and sunny beaches are your thing, Miami is the place for you! Unlike New York, Miami doesn't have the cold and gloomy weather New York often has. And it also prides itself on its very low costs of living. However, these lower costs don't come at the expense of quality of living. Miami offers the same hustle and bustle the Big Apple does, while also offering sunny beaches, wonderful weather, and a laidback atmosphere. That makes Miami the perfect in-between that has a bit of something for everyone. Because of that, here at Verified Movers, we get daily requests from families and individuals looking for suitable movers who'd handle their upcoming move to Miami with care and professionalism. But moving from NYC to Miami requires a lot more effort than just hiring movers. If you wish to have a pleasant moving experience, here's what you should know and do!
What should I expect from a move from NYC to Miami?
So what should you expect if you decide to move to Miami, Florida? Well, as you might already know, Florida is one of the most popular states in the United States of America. Especially if you're an avid watcher of movies, you might think that Miami is the bee's knees! And in a way it is. Have you ever seen Miami Vice for example? Or maybe even Scarface, starring Al Pacino? Well, both of these are world-famous, and, well, set in Miami. All of the beautiful palm trees, sunny beaches, and ocean views are perhaps a few of the main reasons why people from all over the world are drawn to Miami. And while most New Yorkers find Miami more tranquil than the Big Apple, we can assure you that Miami has even more to offer than it meets the eye, craziness included.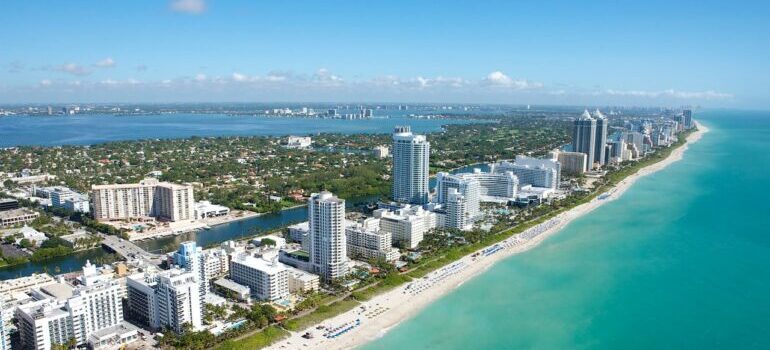 But before you start enjoying Miami, first, you should learn more about it. Miami and New York are very different. Because of that, before moving to Miami from NYC with top movers in NYC, you should learn all there is to know about Miami. That way you'll adapt to Miami much quicker and easier. But what should you know about Miami before moving?
The weather is something to look forward to when moving to Miami from NYC
As can be concluded from the paragraphs above, Miami has great weather. The temperatures usually fluctuate between 68°F and 82°F.  Meaning that you can expect a lot of sunshine all year round. As you will see, the weather like this will basically force you to spend more time outside. And that's obviously amazing for health reasons. Because it's so hot all year round, Miami never gets any snow. However, rain is something you'll have to learn to deal with. Being a coastal city makes Miami one of the rainiest cities in the country. But what's a little rain when there's such great weather all the time. A collapsible umbrella is all you need to handle Miami weather. And some sunscreen, of course!
Sports and other outdoor activities are what Miami is known for
Beaches, surfing, volleyball, and similar activities are just some of the activities Miami has to offer. There are also breathtaking parks and other recreational centers that will allow you to enjoy the weather to the fullest! If you are planning on moving to Miami from NYC with your family, you'll be happy to know that there are quite a few activities in Miami that are fun for the whole family. Get rollerskating with your kids, or picnicking with your partner, Miami offers something for everyone! Things like dinosaur parks, water gun parties, and the likes are also a thing in Miami. That means that there's not a single dull moment when you live in Miami. Fun is pretty much a guarantee when you live in Miami! And if you move with top movers in Miami, you'll probably have enough time and money left over to enjoy Miami to the fullest!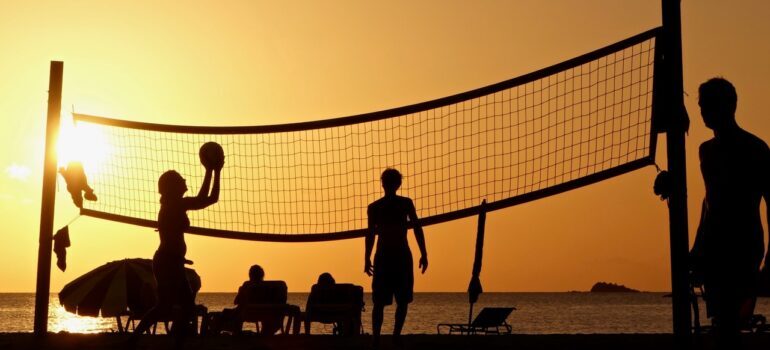 Due to all the rain and sun, Miami nature is absolutely breathtaking
If you watch shows filmed in Miami you'll probably think that all you can find in Miami are scarce palm trees. However, that couldn't be farther from the truth! Due to all the rain and a lot of sunshine each day, Miami's greenery is out of this world. If you google "Miami nature" you'll see the real scope of things. That is pretty great for everyone who likes enjoying activities in nature. There are various hiking trails all over Miami, which make getting and staying healthy very easy. If you're relocating from NYC to Miami, and you're still unsure about the move, but you love nature and being active, then you have nothing to worry about! Miami will be a dream city for you.
Beautiful Beaches are definitely one of the biggest selling points for Miami
It doesn't matter where you decide to live in Miami, the beach is always close by. Miami Beach has an amazing, huge coastline that stretches for 7 miles. Filled with beautiful sand and azure waters. It's surrounded by art deco buildings that beautifully complement the city's rich and vibrant culture. That's why Miamians are known for a more relaxed lifestyle. Spending time outdoors, swimming in the ocean, or enjoying the afternoon sun, however, are just the beginning of Miami's charms. So, if a more relaxed style of life is something that you love, you should definitely visit Miami Beach after you relocate from New York.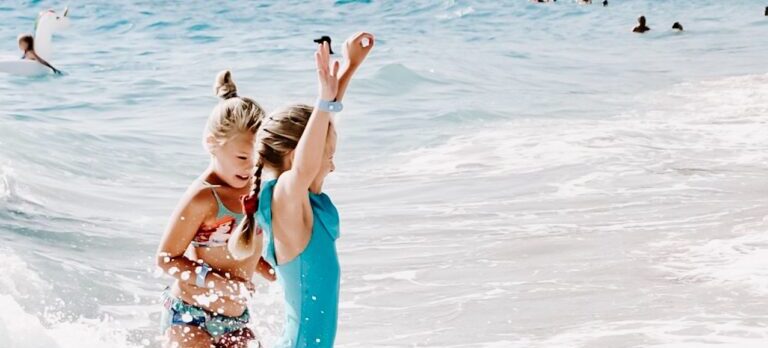 Expect to get greeted with a laid-back culture after your move from NYC to Miami
New Yorkers are known for working long hours and fighting tremendous pressure to succeed. Miami residents, however, enjoy a more relaxed and laid-back lifestyle. While the city is full of working professionals, its residents take the time to enjoy the outdoors and spend time relaxing by the ocean or participating in outdoor activities. That is not to say, of course, that Miamians are procrastinators. Miami residents are very active people who work really hard. But unlike New Yorkers who are solely focused on work, Miamians absolutely know how to party. That means that Miami is pretty much the golden middle between a business capital, like NYC, and a party-never-stops city, like Ibiza. So once you finally move from NYC to Miami with long distance movers NYC residents love and recommend that you chose, the party will be waiting for you!
Expect to save some money after moving from NYC to Miami
If you plan on moving to Miami, we have good news for you. Not only is the weather better, but so is the rent. While Miami is definitely not on the list of the most affordable cities to move to by any means, it's still significantly cheaper than living in New York City. Miami is roughly 50% cheaper than anything New York has to offer. And that is not taking into consideration the cost of utilities, groceries, and other necessities. Plus, Flordia has no state income tax. So you could definitely say it's a much cheaper alternative to leaving in New York City.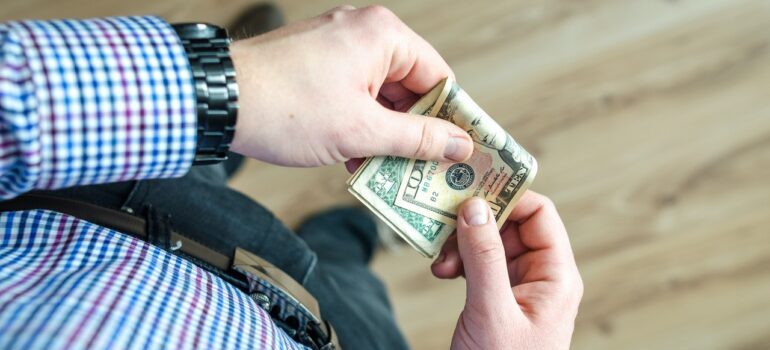 The in-depth breakdown of the price comparisons
Rent is between 25% and 45% cheaper in Miami
Buying an apartment would cost you up to 67% less in Miami than it would cost you in NYC
Utilities are roughly 8% cheaper in Miami than they are in NYC
A meal for one person at an inexpensive restaurant is around 20% cheaper in Miami than it is in NYC
Alcoholic and non-alcoholic drinks are anywhere from 6-15% cheaper in Miami compared to NYC
Groceries are up to 49% cheaper in Miami than they are in New York
Transportation is anywhere from 9-21% cheaper in Miami than in NYC
Sports activities are up to 60% cheaper in Miami
Preschools and childcare are about 65% cheaper in Miami compared to NYC
Clothing is about 25% cheaper in Miami
Obviously, living in Miami is significantly cheaper than living in New York. And that's a good thing to keep in mind. However, salaries are, in general, also lower in Miami. But, that's not true for all jobs. So if you can still keep the same income and move to Miami from NYC, your lifestyle will definitely change for the better. So what are you waiting for? Get you free moving quotes today and move to Miami!
Job opportunities are not scarce in Miami
We all know that Miami is a huge city. This, of course, makes it very attractive to conglomerate businesses. A decent amount of international banks are also located in Miami, making it one of the financial epicenters of the country. This, of course, means that there are a lot of job opportunities for people working in that sector.  That being said, tourism and media are also very dominant in Miami, which makes Miami one of the cities to consider for all those looking to find jobs in those fields. Miami also has plenty to offer in terms of part-time jobs for anyone who's looking to make a few bucks on the side. Because of that, Miami is an excellent place if you are looking for new job opportunities.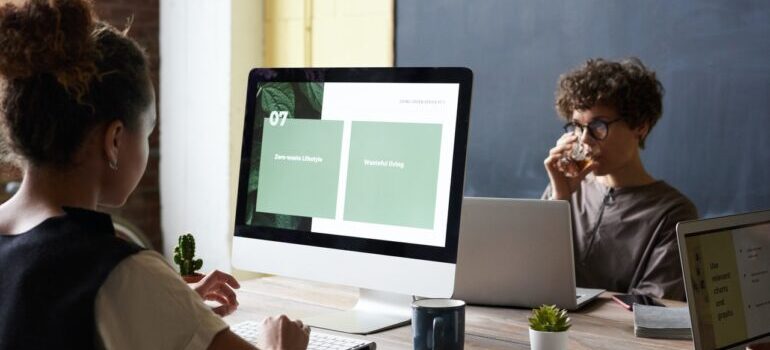 To get a job in Miami, however, first, you have to move to Miami. And to move to Miami with ease, it's important to have one of the best long distance moving companies Florida has to offer by your side. So let us help you find the movers you deserve and begin your relocation from NYC to Miami.
Miami offers a lot of opportunities to meet culturally diverse people and learn from them
Unlike other states, Miami is filled to the brim with all sorts of different cultures. Miami is home to people from all over the world. However, a good majority of Miami residents come from Spanish-speaking countries. If you're open to new experiences, you'll get to experience new customs, foods, and cultures all in one city, Miami. But since a lot of Miami inhabitants are of Latin origin, that means that the Spanish language will be all around you if you move to Miami from NYC. And if you're willing to learn, there's no doubt someone will be open to helping you out. Plus, Miamians are super friendly, so making friends won't be an issue.
Aside from amazing long-distance moving companies Miami has to offer, diversity is perhaps Miami's greatest asset! There are people of all races and backgrounds in Miami and many of them are ready to share their stories. That's, perhaps, one of the greatest things about Miami. Miami is very diverse and accepting of all sorts of people. So if you feel like you can't find your place in this world, Miamians will accept you with open arms.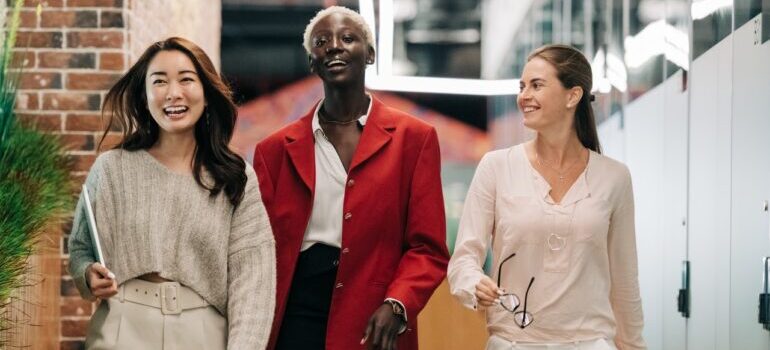 Moving from NYC to Miami could be a wonderful opportunity you shouldn't miss
Moving is one of the hardest things a person ever has to do. Leaving your home forever can be very hard and painful. That's why it's very important to make sure moving is something you really want to do. But even then, a part of you will always want to stay because it feels safe. However, moving is a wonderful opportunity to grow as a person, meet new people, experience new things. Plus, a home is not a place, but a feeling. So even if you've lived your whole life in New York, and then decide that moving from NYC to Miami is the right thing to do, you'll be able to create a new home in Miami quite quickly if you put your mind to it. Just try looking at things more optimistically and think about all the things you'll gain from moving. That way relocation to Miami will be a lot less stressful and a lot more enjoyable.