The greatest number of people who are moving to Austin is actually from Texas. But there is also a number of people who are coming from other states and New York is one on the top of that list. Every time you decide to relocate, getting the right information is the key to making it easier. So you should learn as much as possible before you start your moving from NYC to Austin. And the first piece of advice we would give you is that you should find and hire one of the top NYC movers. They will make your moving experience so much easier, and if you find the right ones, you will never regret it.
How to find the right fit when it comes to movers?
Since the moving market is growing by the day, there is a lot to choose from. Having a recommendation is a great thing if you have a friend who moved recently and is content with the moving company they've hired. But sadly, this is not an option for everyone. So you will maybe have to do your own research based on the top Austin movers. It can be a smart thing to hire movers from the place where your next home will be. They will know just about everything about your new neighborhood and how to approach it with their big bulky moving truck.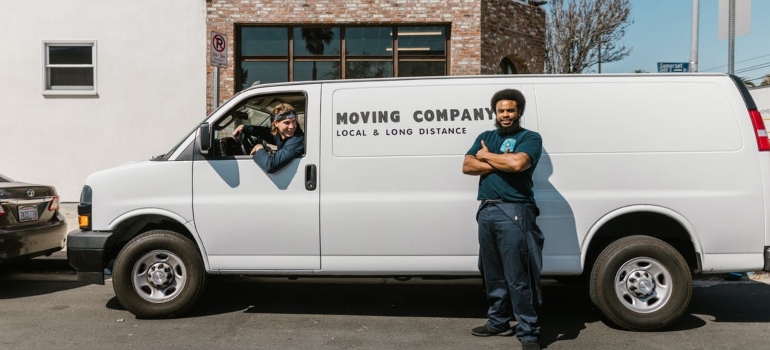 Another option is to look for the just specific service and location you need, which will be even better. If they offer that kind of service you need, you will also have to check how long they are doing it to conclude if they have any experience in that. That's why looking for the cross country moving companies Austin based can be just what you needed. Always go to their website and read all the reviews to get the full picture of how content their customers were in the past. That will help you decide.
What you should know when moving from NYC to Austin?
When people choose their new home, they choose it based on their financial situation. We have to admit that the costs of living in Austin are a bit expensive. Still, they are relatively lower than the costs in New York City. Luckily, the high costs of life come hand in hand with high salaries. Housing prices are higher than the average ones in the US. You understand that if you want to buy a house in Austin it will be more expensive than renting it. And the prices are on average five times the median salary. If you can afford it, call one of the cross country moving companies New York City has to offer and ask them to help you in your relocation.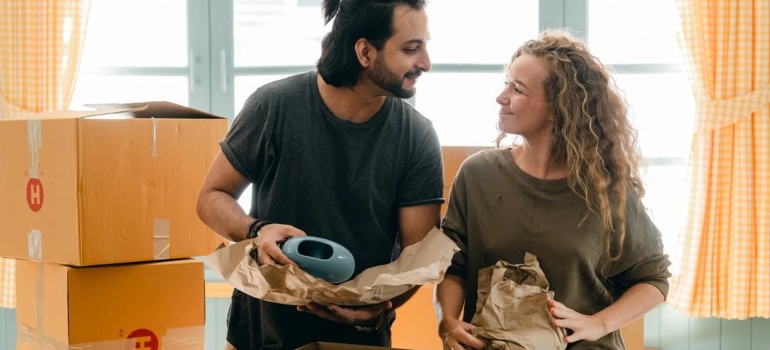 Job market comparison between NYC and Austin
The question of finances is an important one. And this is among the main reasons why people decide on moving from NYC to Austin. This will be also important when you start your negotiations with movers. To find out all you can about that, even how does a non-binding moving estimate work. Let's take a closer look at job markets in NYC and Austin, TX. The current unemployment rate in the US is about 6%. While in NYC it is almost double, at 11.2%, it is below in Austin, at 5.1%. Expected job growth in Austin is even 47% since this town is growing really quickly. And it is only about 30% in the city of New York.
And this positive trend continues for Austin, unlike New York, if we look at estimates for the next ten years. While the experts expect that job growth will be only about 6% in the whole United States, they estimate that growth in the job market in Austin will be over 30%. And it is very different from the city of New York. They even expect a fall of -4.7% for the next 10 years. Add to it that Texas is the number one on the list of the best states to start a business in US and you understand that in Austin you won't have to worry about your job.
Healthcare system
One of the most important things also is the healthcare system. If you move to Austin, you will be in the contact with the new healthcare system. You will have to find the hospital that is geographically close to you and in your insurance system. They will take good care of you. Austin has more than 30 healthcare systems in the public and private sectors. Some hospitals charge only $10 for consultation. They would never withhold their services just because someone is inadequate to pay.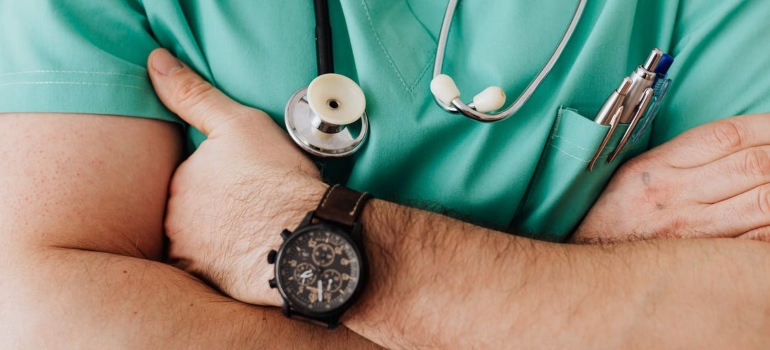 Public transportation
Public transportation is one important factor and especially if you have to commute to work every day. So it is logical for you to learn some numbers about it. Austin's public Capital Metro Bus System will charge $2.50 for local bus service. You will have to pay $7 for commuter services. The Metrorail is another great option for transportation. It operates six days a week and costs $7. It works Monday to Friday from 7:00 to 1:30. This changes on Friday and Saturday when it works from 7:00 to 2:30. Of course, you will also have an opportunity to use a taxi and you'll be able to find some great deals. Use the Austin Insider Deals program to learn all about it.
Are you now ready for your moving from NYC to Austin?
We made our little guide for moving from NYC to Austin to help you with some very important things you have to know before you make this big step. We encourage you to continue exploring those areas that are important to you. And you should continue this search even after you relocate because you will still have to learn a lot about your new town. Also, don't forget to enjoy the road.