When moving to a new state, you should always learn all there is to learn about it. That said, delving too much into negatives can make moving very stressful. Of course, being mindful and considering negatives is extremely important. However, it's just as important to learn about all the good things that come with relocating to your new state of choice. Just like every other state, Texas has its pros and cons. But luckily, there are plenty of objective advantages of moving to Texas. So moving to Texas won't be so hard, right? Well, here at Verified Movers we've witnessed many a client have a hard time coming to terms with their relocation. That, though, has nothing to do with how good or bad their new state is, and everything to do with them not focusing on advantages and dwelling on what they'd be leaving behind.
Get excited about all the advantages of moving to Texas
Texas is not only one of the largest states, but also one of the greatest. That means that there are a ton of advantages moving to Texas brings. But to be truly excited about your move, you have to open your mind and your heart to new possibilities. If you only give Texas a chance, there's no way you won't love it! Since you're already moving, you might as well let Texas become your true home. But, to do that, you'll have to hear some Texas facts that prove its awesomeness!
One of the biggest advantages of relocating to Texas is its economical growth
Texas is the place to be for young or well-seasoned entrepreneurs. As a business owner, if you wish to relocate a business to another state, you have to be extremely careful. Just making one wrong move can destroy a business. And moving is one of the most serious moves you can make when operating a business. But Texas is a safe bet for most businesses! It's very large and diverse which makes it the perfect place to grow your clientele and reach a wide range of people. On top of that, the Texas economy has been growing and expanding like crazy recently. That means that there are also plenty of jobs for all those looking for work. So whether you're a business owner hoping to grow your business, or a person trying to find work, Texas might actually be the perfect place for you!
Affordable living is a reality
One of the biggest issues with the USA nowadays is that it's rather expensive for living. Just paying rent is a struggle for many people. Especially cities like Los Angeles or Miami are notorious for being ridiculously overpriced. However, that's something you won't have to worry about in Texas! Texas is by far one of the most affordable states. Especially when it comes to utilities and groceries. Because of that, you'll never again have to worry about overspending on things you can't live without. And even when it comes to moving, interstate moving companies Texas has to offer are some of the most affordable in the country! So if you're looking to cut down on the living costs, Texas should definitely be your pick.
What?! No state income tax? It can't be!
Well, believe it because it's true! Texas is absolutely one of the most tax-friendly states in the country. Texas is not only affordable, but you also don't have to pay state income tax there. With the two combined, it's probably safe to say that Texas is one of the best states for saving money. That makes it perfect even for those struggling financially. Could you ask for any more advantages of moving to Texas? But if money is not something that troubles you a lot, there are many more awesome things about Texas for you to look forward to.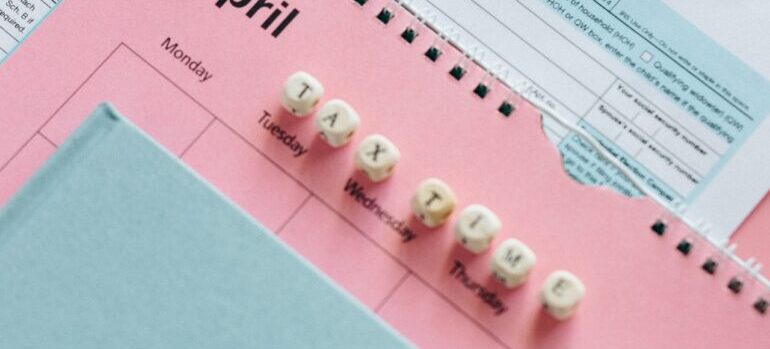 Snow and cold who?
"Howdy lucky people of Texas! Today we're expecting sun, sun, and nothing but sun. So leave your raincoats and snowsuits at home, because today we're wearing shorts and tees! Expect this lovely weather until the end of the year, and then the next year as well. Thanks for taking a few minutes of your fun-in-the-sun time to listen to our weather forecast. Yours truly, Verified Movers team."
All jokes aside, if you were to check a weather forecast for Texas, it would go something like that. Snow is rather rare and rain is not that common. On top of that, temperatures rarely drop below 55°F even in the winter months. That means that freezing is just not the thing in Texas. You could argue that's one of the biggest advantages of living in Texas. So if you dislike cold, it's time to move to Texas!
Go to Texas for those special yum-yums
If you enjoy dieting or eating healthily, oh boy is Texas going to challenge you! Since Texas is an all-American state where eating cows is pretty much a spiritual thing, you should expect to be tempted with food wherever you go. And it's not just restaurants making these tasty nom-noms, but people all around. So expect to also have BBQ at least once a week with your next-door neighbors. But let's face it, there's nothing bad about being surrounded with pure deliciousness. However, moderation is key. Everything should be consumed cautiously, even iconic Texas foods. But after moving to Texas, you should definitely allow yourself to explore all the tasty treats Texas has to offer.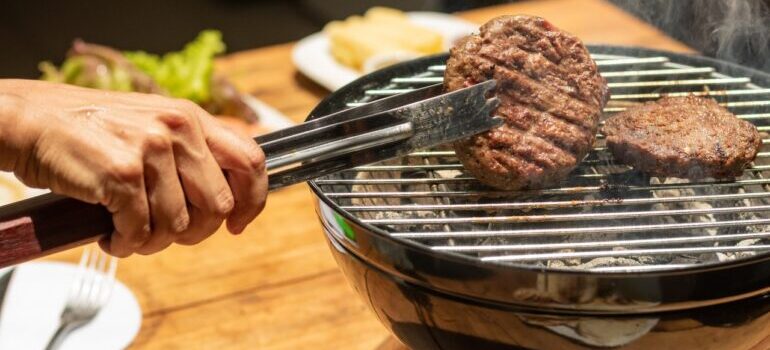 Advantages of relocating to Texas are many
Deciding to move to a completely different state is a huge decision. And even if you choose one of the best long distance moving companies Dallas, or any other Texas city, has to offer, moving is still going to be hard. That's why you should primarily focus on the advantages of moving to Texas. That will make moving much easier since the whole move will have more of a positive vibe. You should obviously also consider cons, but allow yourself to enjoy the moving process by focusing on what's good.