Every long-distance relocation requires a good plan and a perfect preparation. When it comes to moving from NY to Florida, you have to make a lot of decisions and finish a lot of tasks. This isn't anywhere near as simple as a local relocation within one city limits. And also, you do not have a lot of options to choose from like in local moving. Florida holds the third place as one of the largest states in the US with over 20,500,000 people currently living them. It is also one of the first choices tourist pick to visit during the summer vacation. So, without further ado, let us help you with your long-distance relocation to Florida!
What you should know before moving from NY to Florida
There are certain things that make Florida a perfect spot to start a new life. What makes Florida a great place to live in the job opportunities you can find here. As from 2017, the unemployment dropped to just 3,6%! The main income in Florida comes  from:
Tourism – As one of the main reasons why moving from NY to Florida can be a good idea if you tend to start a business that revolves around tourism.
Agriculture
Construction
Services industries
International trade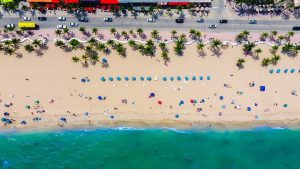 So, if you are looking to start a new business or further your career then Florida is the best place for you! And if that is the reasons for your relocation, then you should always look for reliable and professional long distance moving companies NY! Because they know how valuable your time is, so they will commit to your relocation the best way they can!
Florida has a unique climate 
Among other reasons why people think about moving from NY to Florida is its beautiful weather. Although, most of the year you can enjoy a lot of sunny days there are still thunderstorms, tropical storms, and hurricanes. And, if you can stand the heat, then you should definitely live here. Have in mind that temperatures and humidity can be really high from time to time!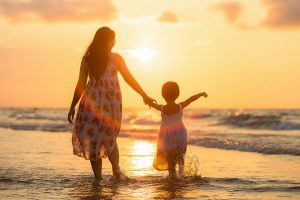 Start preparing for your relocation
If you plan to move to Florida any time soon, then you should already start planning your relocation! Moving from NY to Florida will always be a hard thing to do if you don't start preparing in time. There are a lot of benefits if you plan your move at least months prior to the move! It will give you enough time to solve any possible issues and problems that can happen with long distance relocations. This is the perfect time to start looking for movers. In this period you should already know how much items you are carrying and where you want to move to. Depending on the distance and quantity of items, your estimate can be higher or lower.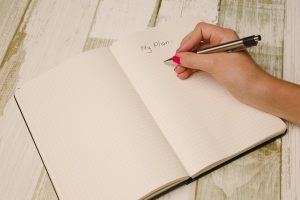 With all that in mind, you should always ask your long distance movers Florida about their free estimate and what you can do before they arrive. This will help both you and them to accomplish a fast and stresses relocation!
Look for packing supplies
Although this shouldn't take that much time it is a good idea to start gathering packing supplies at least several weeks before moving from NY to Florida. This is mainly because you can start packing at the same time and prepare those items for relocation. If you have some stuff that needs better protection then you probably already have it in your home. Some items you can use when packing are:
Any old textile – such as towels, pillowcases, blankets, t-shirts, socks, etc. are perfect when you need to pack fragile items and provide them with additional protection. Especially when you have a long-distance relocation incoming.
Newspaper – Often people use old newspaper as a material they can put in oddly shaped empty space in the moving boxes.
Sponges are mostly used as additional padding for glassware and jewelry!
Scissors, rope strings, labels, and markers – You should use them to properly secure moving boxes and label them as well!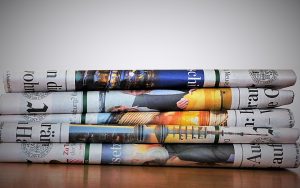 But, those are just materials you will use when packing your items. The most important thing you should know is the techniques used when packing and securing moving boxes and packages! Yes, this should be a priority because if you do not know how to properly tie down packages and moving boxes, they may open and the items will just fall out!
Schedule your relocation
After you have successfully found all of the packing materials and packed your items it is prime time to schedule your relocation! The pick-up and delivery dates are very important because both you and the movers can plan other activities. If any side is late for picking or delivering the other side may end up losing money! In this case, you should always respect the dates you agreed on. Also, think about what are the best dates to move to your new home!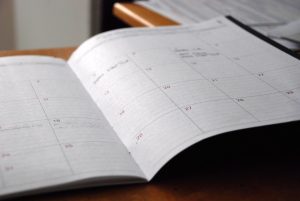 Move-in and start unpacking
Although this can be a long process, the sooner you finish your moving from NY to Florida the better! Why? Because it will give you more time to settle in your new home and unpack. Unpacking process can take days or even weeks. Which is why it is a good idea to know how to unpack fast and efficiently!
We hope our article gave you enough insight into the problem of moving from NY to Florida. Because every long distance relocations require a plan, our guide should help you! If you are satisfied with your move and would like to add something to the article, please feel free to leave a comment in the comments section down below!