Cross country (Interstate) moving companies New York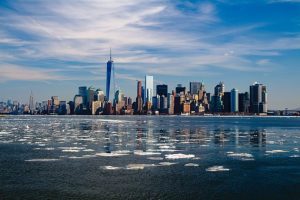 New York is a diverse and energetic state mixed with small and big cities same us with suburbs and farmlands. It is a rich and beautiful in different cultures you can meet everywhere you go in NY. If you are thinking about moving to one of the most populated states in the USA, there's a lot to consider. Verified Movers guide your way to NY by providing you with the best cross country moving companies New York.
Cross country moving companies New York help you downsize and move into a small city apartment
If you want to live in the state capital and most populous city in NY, you need professional help for moving your large items into a tiny apartment in NYC. Interstate movers NY know how to pack light and efficiently for relocation to NYC.
Interstate movers help you move to NY for a new job
Many people who want to move to NY to pursue their dreams and to find a job. How to do it? The simple answer is - network, network, network. After you relocate to NY, don't be afraid to ask for help ad to introduce yourself. Check all the job postings on the internet, and don't forget to check out resources like LinkedIn and Craigslist. Also, Meetup.com is a popular way to make connections and to find a job in New York.
There are some industries in which New York is simply the best
Publishing and Other Media – New York is on the top for broadcast television and radio.
Theatre and Music: If you want to make it in theatre, then you must move to New York! There isn't better place for it. New York is a top market for performance music.
Advertising: Top agencies in New York offer you great jobs in advertising or marketing.
Investment and Finance: Two famous words: Wall Street.
Fashion: New York is famous as one of the world centers for top designers.
Since New York is so diverse and advanced with population density and average income, you should consider visiting it before you hire cross country moving companies New York. Drive around your area and neighborhood before you make the final decision to move. You should feel safe and comfortable in your new living space.