Moving from New York to Illinois soon? If so, you are in the perfect place! We have prepared a few important tips and tricks on how to relocate properly. In this article, we will show you the most important things you need to know about life in Illinois, as well as how to move there. Furthermore, we will be discussing why you should always look for and hire reliable and professional moving companies, such as Verified movers when relocating.
Things to know when moving to from New York to Illinois
One of the most important factors to take into consideration when relocating to a new place is going to be the cost of living. The cost of living in Illinois is in fact, quite affordable when you compare it to New York. Of course, Illinois has its pricey places such as Chicago for example. However, when you compare Chicago to other large US cities such as New York City, it ends up looking quite affordable. In case you are moving on a tight budget, make sure you research and find affordable interstate moving companies Illinois for your upcoming relocation.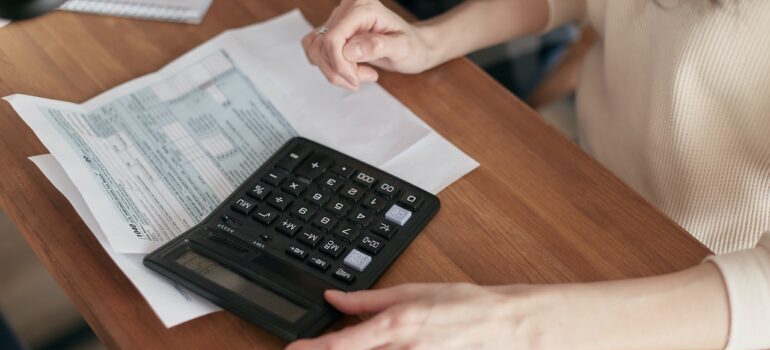 The job opportunities
Moving to a new place is always challenging. Everything will be very different at first. However, you still need to pay your bills. Therefore, you will likely want to research job opportunities before moving. So, how do things stand in Illinois when compared to New York? Well, the economy of Illinois is quite strong. The major strengths of Illinois's economy lie in manufacturing, mining, and agriculture. Of course, Chicago has an excellent tech and startup space. There are lots of career opportunities available for young adults in Chicago. This is where you can move to make a name for yourself. The rest of the state has its business opportunities but mostly the greatest variety of job and career opportunities can be found in Chicago. If you are already in the process of organizing your move, then make sure you contact professional interstate moving companies New York to assist you.
Best places to live in Illinois
What might be the best place to relocate to when moving to Illinois from New York? Well, it all depends on your own relocation and why you are moving. However, if you are looking for a safe choice, then Chicago is the right way to go. Chicago offers many opportunities and is quite diverse. In fact, it is the most diverse Midwest city in the US. The average rent in Chicago goes up to around 1800$. When compared to other major US cities, this is quite small. So, Chicago both has lots of opportunities and things to do and is also very affordable when compared to other large US cities.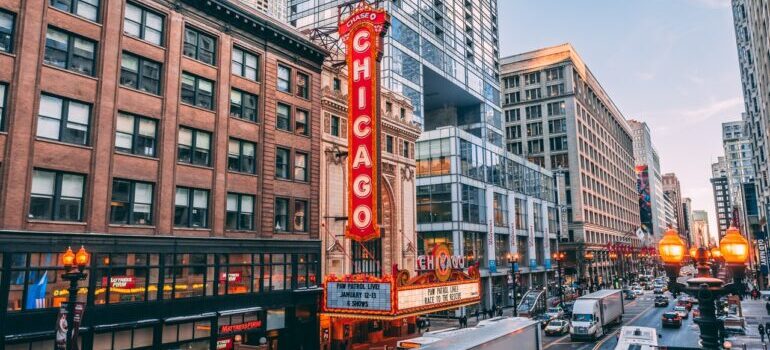 How to go about moving from New York to Illinois properly – Step by step
If you plan on moving, you likely already know how complicated of a process relocation is. Therefore, it is important to properly prepare yourself for your upcoming move to Illinois. Let us take a look a look at the most important steps you need to take to move there safely and successfully.
Always stick to your plan
A plan for the move is important. It gives you a nice overview of your entire relocation process to the state of Illinois. More importantly, it lists all of the things you need to do and complete during your move. What exactly are the most critical elements to put into your moving plan? Make sure you always include the following:
Your moving budget,
Your moving costs,
The inventory size for your move,
The date of your move,
The movers you plan on hiring,
Packing efficiently
Packing is the ultimate moving-related task that you need to tackle properly. It can quickly leave you both emotionally and physically drained if you are not careful. Organize your packing process so that it goes smoothly and efficiently. This means starting your packing process on time and using the right packing supplies. Also, make sure you create your own inventory checklist to make your packing easier. In addition to this, you should also always consider decluttering some of your inventory to make packing more efficient. If you are still struggling with the packing process, there is no need to worry! Contacting professional long distance moving companies New York City is the safest way of ensuring your items will be packed and transported to your desired location safely and in one piece.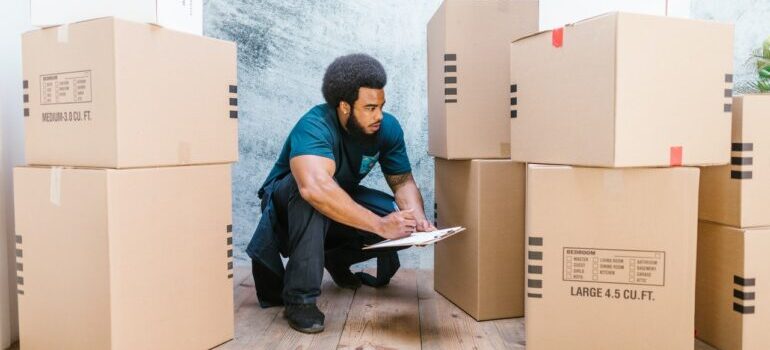 Getting in touch with professional movers is extremely important for your upcoming move
As you can see, there are lots of things to do and complete for your move. So, it is quite understandable to be a little bit nervous about the whole relocation. However, there is a way to safely relocate without stressing over every little detail. Contact professionals who will assist you with your relocation to Illinois and you are in for a quick and stress-free move.
To sum up, what we have said so far, moving from New York to Illinois is a good choice. Illinois is expanding and is in constant development. However, it is still mostly around the Chicago area where you will find the most of the diversity and opportunities. Before you move though, make sure you get in touch with professional, long-distance movers to assist you. They will provide you with the right moving services and execute your relocation to Illinois in no time.