Florida is one of the best states in the USA to live in, and movers from all over the country are relocating there. So, the fact that you decided to move to Miami does not surprise us. In fact, we think it's a great decision, although El Paso is a wonderful city as well. But, before you pack up and leave Texas behind, it wouldn't hurt to learn a thing or two about Miami, and what this relocation is going to bring into your life. That's why we at Verified Movers have decided to show you what to expect when moving from El Paso to Miami, so stay tuned.
Miami is among the most popular destination in the United States
When you see how popular Miami is and how many people are moving there, you'll realize that you're making a good decision. Florida is frequently among the top states regarding inbound moves. As for Miami, it's hard to find a good place to start when explaining why this city is so great. It is known for amazing weather conditions, and although it will be quite hot during the summer, you can deal with these high temperatures by enjoying countless beaches all over the Miami area. Nightlife in Miami is surely among the best ones in the nation, and the whole culture of the city is so unique. With some assistance from long distance moving companies El Paso, you can get there quickly without worrying about the safety of your items.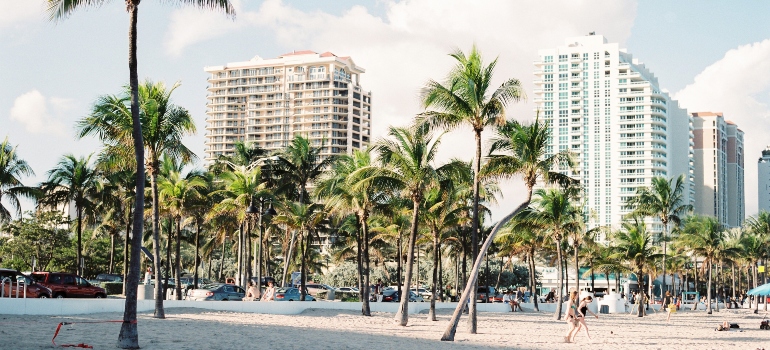 Cost of living difference between El Paso and Miami
Arguably the only downside of moving from El Paso to Miami is the cost of living. We have to be honest, Miami is much more expensive than El Paso. To be precise Miami's cost of living is 32,5% higher than El Paso's. Most of this comes from housing and we'll take a detailed look at home prices in the next section. But, even if we put real estate prices aside, every aspect of the cost of living (groceries, utilities, transportation, etc.) is much more expensive in Miami compared to El Paso. So, before you call long distance moving companies Miami, you should consider these differences in everyday expenses, in order to have a whole picture of what moving to Miami brings into your life.
Home and rent prices in Magic City
As we mentioned earlier, housing costs are what make the cost of living difference between two cities so huge. The median home price in Miami is $525,000 which is twice as much as in El Paso ($250,000). So, when moving from Texas to Florida, in most cases you should expect significantly higher real estate prices. If you thought the difference between median home prices was enormous, wait until you see the rents. The gap in rents between Miami and El Paso is even bigger, and here you can see the average rent prices in Miami depending on the size of the apartment:
Studio apartment – $1,950
One-bedroom apartment – $2,200
Two-bedroom apartment – $3,000
Three-bedroom apartment – $3,600
Four-bedroom apartment – $5,000
These numbers are simply enormous, especially when you see the average rent in the City of El Paso, which costs only $950.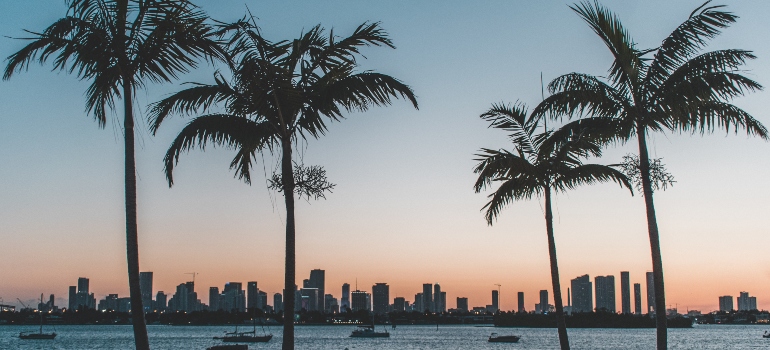 Is moving to Miami a smart idea?
After reading about these cost of living differences, it's natural to be worried. But, while Miami is really much more expensive, we should take a look at the bright side as well. The huge cost of living in Florida's biggest city is compensated with larger salaries to some extent. For example, the average salary in El Paso is $61,000 while in Miami, it is $82,000 which is much higher. Additionally, Miami simply brings more opportunities, a better job market, better recreational opportunities, and a lifestyle that's way more fun. So, we think it's definitely worth giving Miami a chance. After getting there, if you need some help with unpacking and settling in, top Miami movers could give you some much-needed assistance.
Will there be enough job opportunities after moving from El Paso to Miami?
Miami has a healthier job market than the majority of similarly-sized metro areas. Yearly job growth reaches 5% more often than not, and it is predicted to rise by 42% before 2030 which is way above the USA average of 33%. Tens of thousands of job openings are available in Magic City, and that's not surprising considering that Miami employs more than 200,000 people. While tourism is the leading industry, nursing and sales are the two sectors with the most in-demand jobs. And, as we mentioned, the average yearly salary exceeds $80,000, so you are likely to have a promising career in Miami.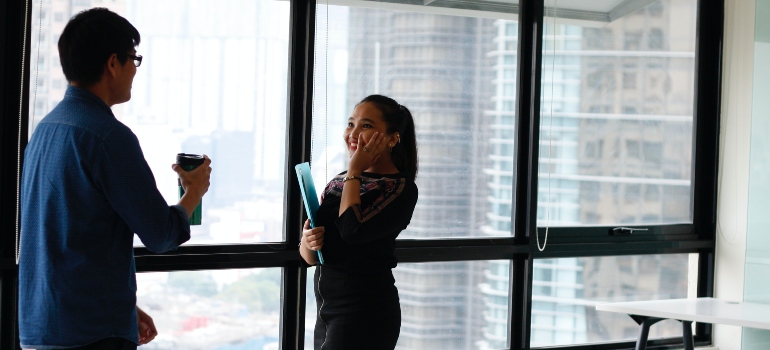 Moving to Miami: How to get there?
Since Texas is far away from Florida, it wouldn't be advisable to move all by yourself. Relocation often turns out to be more difficult than we expected. And this is why it's always good to go with the safest option available. The safest option by far is asking top movers in El Paso for some help. They have years of experience dealing with relocations. They will transfer you safely in no time, and you'll avoid the majority of difficult moving tasks, which is another big benefit of hiring professionals.
Final thoughts on moving from El Paso to Miami
Moving from El Paso to Miami is indeed a great moving journey. When you're going on a local move, everything stays pretty much the same, but traveling between Texas and Florida has adventure written all over it. You have a chance to make this moving process a fun experience, so avoid taking any risks. Plan early, gather enough packing supplies, and there won't be any unpleasant surprises around the moving day. And, of course, if you ask for professional moving assistance, your relocation will be even better, but more importantly, safer. Have a safe trip and enjoy Miami!