Moving from one city to another is a big decision. Unless you are forced into it, it is something that you need to think through carefully. This means that you will want to compare the cities and make sure that you are making the most out of your relocation process. Of course, you will also want to find a great moving company to help you relocate. Verified Movers can help you with all those things, by providing pertinent information. In this article, we will be focusing on moving from Chandler to Dallas, and how to make it easier for you.
3 Things you will want to do before moving from Chandler to Dallas
While the relocation process can be quite complex and complicated, there are "only" a couple of things that you need to do. You will want to:
Compare the cities
Find a good moving company
Prepare for the relocation process
And, in a nutshell, that is it. However, each one of these things merits spending your time and energy on research. Therefore, it is best if you start as early as possible. Finding the best moving company Texas has to offer, for example, is something that might take you a couple of weeks, considering how many movers operate in the area. We can help you shorten that timeframe but it is still best if you start early. Comparing the cities is also something that you need to take very seriously, lest you arrive at your new home and realize that it is "worse" than your old one.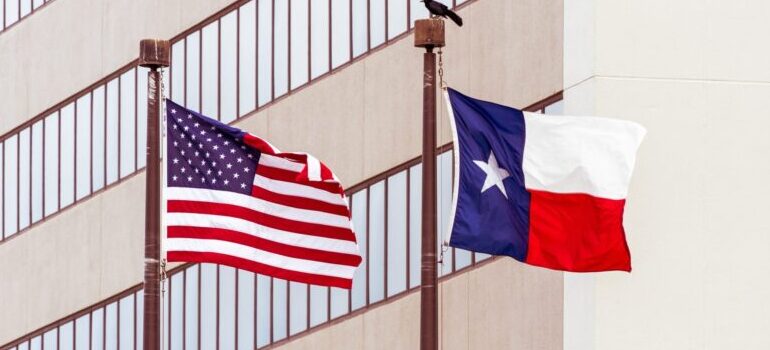 Chandler vs Dallas
The main difference between Chandler and Dallas lies in their size. The size of the city influences available amenities, diversity, and a host of other factors. Furthermore, changing states impacts your day-to-day life as some of the rules and regulations are different.
Chandler statistics
Chandler has a population of around 265,500 people, who earn a median household income of about $83,000. The unemployment rate is 5.3$, and the median home price runs around $425,000. The pros of living in Chandler include pleasant winters and plenty of entertainment options for a city of its size. However, you might not like the intense summer heat, the rapidly rising home prices, and the effects of urbanization. As far as long distance moving companies Chandler has on offer are concerned, they are not as numerous as in Dallas. But, on the other hand, they sport a high degree of competence and customer satisfaction. 
Dallas statistics
The city of Dallas is a sprawling metropolis that houses more than 1,350,000 people. Residents earn a median household income of around $52,600, with an unemployment rate of 7.4%. The median home price is about $260,000. Being a large city, Dallas features exceptional entertainment, arts and culture scene, as well as a diverse economy. The summer heat might be a problem to some, however, as well as the unattractive physical setting of the city.
If you are looking to make your relocation cheaper, you might want to look into movers from Dallas. While this is by no means a guarantee, the chances are that long distance moving companies Dallas has to offer can be able to provide you with a better price on your relocation, due to the lower median income in the city (compared to Chandler). The best thing is to take your time and compare the movers from each location before you make a final decision.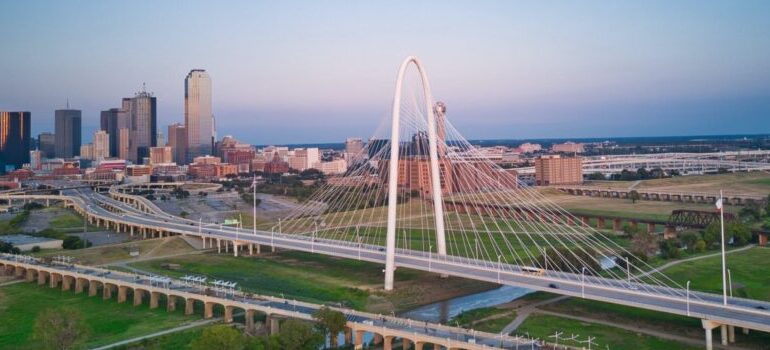 Comparison
The main difference between Chandler and Dallas lies in the household income. Living in Dallas, you can expect your income to be as much as 39% lower than in Chandler. The unemployment rate is also higher.
But you need to take these statistics with "a grain of salt". The fact of the matter is that Chandler is a smaller place, for one. That means that there is less of a difference between its neighborhoods, as they are all closely connected. In Dallas's case, there are poor neighborhoods that influence the overall statistics. There are areas in the city that have a higher household income than in Chandler.
Furthermore, if we look at some of the other statistics, such as future job growth rate and income taxes, the situation gets another turn. In Dallas, you are not expected to pay any income tax, which is great for high-income households. Furthermore, the future job growth rate in Dallas is 45.1%, as opposed to Chandler's 30.8%.
But a city is much more than a simple set of statistics. The best thing that you can do is visit the city you want to relocate to and see for yourself if you like it or not. You can also ask some of the top movers in Dallas about the situation, as they get that sort of question on a daily basis. They will be able to fill you in. 
Finding a good mover when moving from Chandler to Dallas
Speaking of top movers, you will want to "scour" both cities in search of the ideal one for your relocation. Even though Dallas has lower wages than Chandler, due to the tax system and other factors, it is not guaranteed that its moving companies can offer you the best price. The easiest way to find a good moving company is to utilize the services of a moving matchmaker, such as Verified Movers. We can help you find the best deal for your relocation by providing you with up-to-date information.
Moving from Chandler to Dallas – The relocation process
When it comes to the relocation process itself, there are a lot of things to prepare for. Even if you've already found the ideal moving company for the job, you will want to make sure that everything else is in order as well. Here's a small list of things that you will want to figure out before the move:
Moving budget
Relocation checklist
Items you will be taking with you (decluttering process)
Moving assistance (friends, family, colleagues)
Packing supplies
You may also want to transfer your utilities and medical/school records and figure out your insurance policy. Basically, moving from Chandler to Dallas will require quite a bit of preparation. Start as early as you can and you should have enough time to deal with it all!