Moving locally or state to state, it causes expenses no matter what. So, you might go about wondering whether there is some option to help you pay less. This is quite normal as everyone looks to save money wherever they can. Well, let us tell you that there is always a way.
Guide to reduce moving costs easy and trouble-free
You know what they say – the early bird catches the worm, and the same can be said here. The earlier you schedule the move, the better. Basically, once you determine your moving date, finding the most suitable moving company will be all the much easier. And this is something most moving experts will advise you as well.
When it comes to saving money, first-minute booking of moving services gives you the chance to aim for the off-peak season (mid-September to May). This, in turn, can reduce moving costs up to one-third of the total.
#1: Self-packing to reduce moving costs
Unless you have the money for a full-service move, you might want to consider going with self-packing to save money. Conducting part of the move by yourself is one of the most basic ways to reduce moving expenses.
#2: Get packing materials cheaply or even for free
Moving boxes are simply something you will need in large quantities for your move. Now, people usually opt for having the moving company they hire supply them with the moving boxes or by purchasing them. But what if we told you that there are places where you can find moving boxes for free?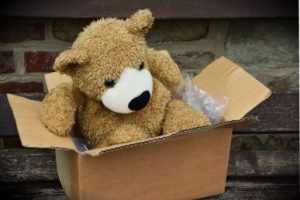 In addition to this, you can also save money on wrapping and protective padding making use of the old blankets, socks etc. that you have around the house. Furthermore, certain movers offer the option to rent plastic bins.
#3: De-clutter in order to reduce moving costs
The fewer belongings you have to take with you, the less money you'll have to spend moving it all. So, do a quick inventory and consider which of the belongings you have do you actually need in your new home. Once you compose a list, it all comes down to de-cluttering in the best way possible – garage sale, donation or trash.
Perform a DIY move to reduce moving expenses
Rent a truck and make the trip by yourself to save on expenses. However, there are two important factors to consider:
Distance can determine whether it will be more reasonable to move on your own or with a verified moving company. If you are looking to do a short-distance move, moving on your own is a good direction to go. It comes down to renting out a truck and asking a couple of friends to help with the packing and loading. However, if we are talking about moving out of state, you really need a professional mover to handle the move.
Time, of course, is the other prerequisite that you need to factor in before making your decision. If you're looking to have a quick-step move and have no time to organize it, hiring professional movers would be the best course of action.
Hiring cheap moving companies to reduce moving costs
Not only does an established moving budget help you organize within budget limits, but it can also help lower your moving costs. Reach out to several moving companies and arrange for a house call with the representatives to get moving estimates. Then cross-compare the quotes and choose the one that best fits into your moving budget. The good kind of moving companies will make the extra effort to negotiate the most affordable solution in accordance with your budget limitations.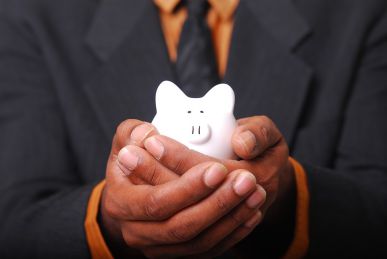 Unfortunately, with cheap movers comes the risk of fraud, so be on your guard for suspiciously low quotes that seem too good to be true. That being said, you must know how to recognize and avoid moving scams, as well as what to do if you ever became a victim of a fraudulent relocation scheme.
Reduce moving costs through tax deductions
Once you find your ideal moving company considers the aspect of tax-deductible moving expenses. With this knowledge, you can get a return on your long distance moving cost quite a bit. You just may be eligible for a tax deduction on the costs of packing, transporting and storing your household items. So be sure to keep all the documentation related to your move (including all the receipts) and consult a professional tax consultant whether your move is tax deductible or not.
Avoid using cheap and low-quality packing supplies for your move
As previously mentioned, finding moving boxes free of charge will lower your relocation costs greatly but there is a border to be drawn between cheap/free and low quality. Even one moving container in bad condition can break easily and cause additional expenses. And that damage alone could triple the amount of money you saved by not using good quality boxes. Considering this scenario, perhaps using substandard moving boxes is a risk not worth taking.
Save time to save money on moving expenses
Time is money, remember? So, the better your moving and packing organization is, the more time you are likely to save in the end. All this can help save moving time, and lead to reducing moving costs. And to make sure you are completely ready for moving day, take advantage of these carefully selected packing tips and tricks. Cutting your moving costs is something you should definitely attempt by doing your homework in advance. If there are some real opportunities to keep plenty of money in your pocket, then why not take these chances? And this tutorial will help you do just what you set out to do – conduct an affordable move. So, get to saving and reduce moving costs – best of luck!