Long distance moving companies Lafayette
Get Your Instant Moving Quote
Sponsored Companies

Verified Business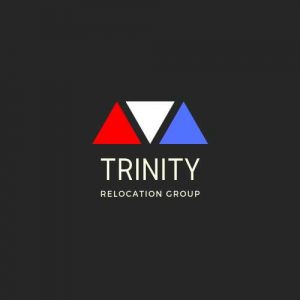 2300 Palm Beach Lakes Blvd Suite 301, West Palm Beach, FL, USA
Planning a move to Lafayette, Louisiana? Hire professional long distance moving company who can handle all of the logistics of your household or commercial move. In our Verified Movers database with moving companies reviews, you can find highly respected agents who work in the Lafayette area. Our goal is to give you a wide array of long distance moving companies Lafayette has to offer. So contact us today and we will provide you with free moving estimate and quality moving and storage services.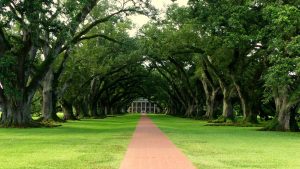 For move without worries hire some of the best long distance moving companies Lafayette has to offer
Long distance move requires dependable movers who can protect and move your belongings without damages and complications. So, if you want a successful move to or from Lafayette, LA, find one of the long distance moving companies in Louisiana is proud of and that suit all your relocation-related needs.
With trustworthy long distance movers, you have a chance to get basic or additional moving services. Before you sign the contract with moving company you have to be sure you have a budget big enough for all additional moving services you want. That's why you should ask for a free moving estimate before you decide to pay for unpacking and clean-up services.
Long distance moving companies Lafayette are your best ally in the stress-free move. From quality packing materials, services to transportation and storage services you will not have worries during the transition. Whether you start looking for online reviews or talk to your friends and family, you will see why choosing our Verified Movers to help is a good choice. You will join the wide pool of our numerous satisfied clients. You, too, will start recommending our services soon enough once you get the taste of the worry-free relocation.
What can you expect from our Lafayette long distance movers?
Firstly, the sooner you get in touch with our moving consultants, the sooner you will get all the necessary moving tips and information about the upcoming relocation. Whether you are in need of:
relocating entire household or one dorm room,
moving your business long distance,
using partial moving services,
our Verified Movers got you covered. Whatever you need, we will find a way to provide you with. We believe in doing transparent business, so we will make sure you understand the whole moving process. You can get involved as much as you want. And, on the other hand, you can also stay out of the entire process. Why? Because our long distance moving companies Lafayette have the ability to take care of everything on your behalf. You will save your time, nerves and, at the end of the day, you will even save your money.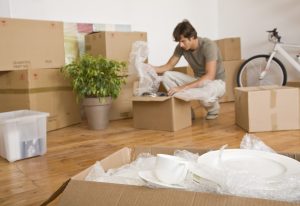 How do you save money by hiring some of the long distance moving companies Lafayette?
Some people associate hiring professionals with expanding moving costs. However, this is actually an investment in your worry-free present as well as the future. Firstly, by hiring Lafayette moving professionals, you will decrease the possibilities of complications to a minimum. Unlike the situation where you decide to move on your own and the risk curve spikes. So, even though you will be paying some money for moving and packing secrets, you will be buying your free time and your peaceful state of mind.
Also, professionals are experts in handling all kinds of items. That means you will be making sure even your most fragile stuff arrives at a new location without damages. And when you compare the cost of risking your vehicle due to an improper car transfer and the cost of moving, you will see that this is actually a very smart investment.
Enjoy the hot summers in the Hub City
With more than 122,000 people, Lafayette is located in southern Louisiana. It is also known as The Hub City where you can experience a humid subtropical climate. With hot summers and high temperatures, you can spend time along the Vermilion River.
Lafayette is home to the second-largest university in the state - The University of Louisiana at Lafayette with an enrollment of approximately 17,508. That's why many college students decide to stay in the city or to move from another one to the Hub City.
Lafayette is home to several festivals:
The Cajun & Creole Christmas
The Crawfish Festival
Downtown Alive
Festivals Acadiens et Creoles
Festival International
LA Crossroads
Bach Lunch
Mardi Gras
Bicentennial and the Zydeco Festival.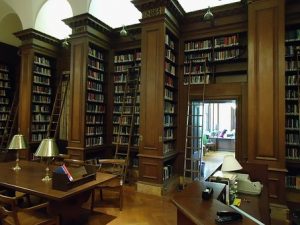 Every neighborhood in Lafayette has its own charm: Pick the one that suits you
There are many neighborhoods in Lafayette, you just need the pick one that fits your needs. Before you definitely decide which one is for you, make sure to explore every one of them. For example, Acadiana is a neighborhood that offers warmth and high quality of life. In case you want to live in the vibrant dining and music scene neighborhood you should pick the Downtown. Other neighborhood you should consider is the River Ranch, situated around shops, restaurants and businesses centers. If you want to feel more traditional, move to Olde Towne at Millcreek where you have access to green parks and lake.
It is time for your move!
If the decision for relocation is made, there is only one more thing left for you to do. Contact our Verified Movers and we will get in touch pretty soon to see what can we help you with. Rest assured that we will set you up with some of the best long distance moving companies Lafayette has to offer. You will get a free moving estimate and then top-notch moving services for more than affordable prices!