Long distance moving companies Lafayette
Planning a move to Lafayette, Louisiana? Hire professional long distance moving company who can handle all of the logistics of your household or commercial move. In our database with moving companies reviews, you can find highly respected agents who work in the Lafayette area. Long distance move requires dependable movers who can protect and move your belongings without damages and complications. That's why our goal is to give you a wide array of long distance moving companies Lafayette which can provide you with free moving estimate and quality moving and storage services.
Enjoy the hot summers in the Hub City
With more than 122,000 people Lafayette is located in southern Louisiana. It is also known as The Hub City where you can experience a humid subtropical climate. With hot summers and high temperatures, you can spend time along the Vermilion River.
Lafayette is home to the second-largest university in the state - The University of Louisiana at Lafayette with an enrollment of approximately 17,508. That's why many college students decide to stay in the city or to move from another one to the Hub City.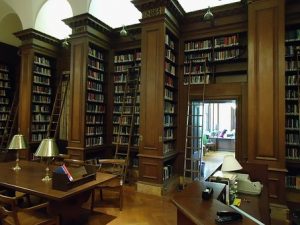 Lafayette is a home to several festivals:
The Cajun & Creole Christmas
The Crawfish Festival
Downtown Alive
Festivals Acadiens et Creoles
Festival International
LA Crossroads
Bach Lunch
Mardi Gras
Bicentennial and the Zydeco Festival.
Every neighborhood in Lafayette has its own charm: Pick the one that suits you
There are many neighborhoods in Lafayette, you just need the pick one that fits your needs. Before you definitely decide which one is for you, make sure to explore every one of them. For example, Acadiana is a neighborhood that offers warmth and a high quality of life. In case you want to live in the vibrant dining and music scene neighborhood you should pick the Downtown. Other neighborhood you should consider is the River Ranch, situated around shops, restaurants and businesses centers. If you want to feel more traditional, move to Olde Towne at Millcreek where you have access to green parks and lake.
For move without worries and stress hire a long distance moving companies Lafayette
If you want a successful move to Lafayette, find one of the long distance moving companies in Louisiana that suit all your moving needs. With reliable long distance movers, you have a chance to get basic or additional moving services. Before you sign the contract with moving company you have to be sure you have a budget enough big for all additional moving services you want. That's why you should ask for a free moving estimate before you decide to pay for unpacking and clean-up services. Long distance moving companies Lafayette are your best ally in the stress-free move. From quality packing materials, services to transportation and storage services you will not have worries during the transition.
Get Your Instant Moving Quote