Long distance moving companies Baton Rouge
Get Your Instant Moving Quote
Sponsored Companies

Verified Business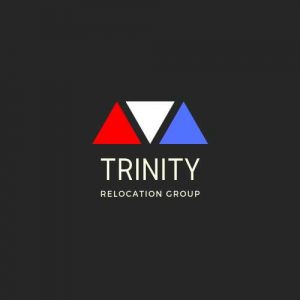 2300 Palm Beach Lakes Blvd Suite 301, West Palm Beach, FL, USA
Make your long distance move to Baton Rouge pleasant and comfortable using the help from long distance moving companies Baton Rouge. Checking moving companies reviews on our website you can find professionalism, experience, and ability to handle every type of the move. Long distance movers help with your residential or commercial move from another city, state or country. Whether your new home is in Westdale Heights or in Oak Hills Place in Baton Rouge, moving company has skills and equipment to complete all your needs. You can be sure – with long distance moving companies Baton Rouge your move will be well - coordinated and affordable.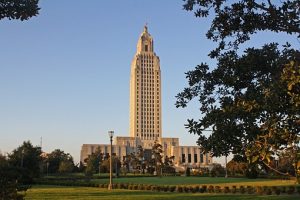 Feel France in the middle of the USA
Baton Rouge is the capital city of Louisiana where you can feel a major influence from France. With many cultural amenities, delicious food and rich art and cultural scene, Baton Rouge is a pleasant city where you can find your happiness. Because of the big influence of France, the city name is also French and it means "red stick". Baton Rouge has it all: it is college, industrial and music town. Many students from the rest of country come to Baton Rouge in search of higher education on notable Louisiana State University. Besides great education, the city offers an opportunity to be the part of growing music and cultural scene.
If you are tired of cold weather and shoveling snow, you will be happy about the mild temperatures all year round. Because it is near the Louisiana coast, you can arrange weekend trips to the beautiful beaches along the Gulf Coast when the weather is convenient. So isn't surprising why Baton Rouge is attractive to many people around the world. Its warm and pleasant climate, rich history and culture make it a pleasant place for living. Another advantage of living in Baton Rouge is its affordable cost of living, which is lowered when comparing to other parts of the USA.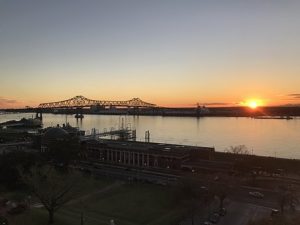 How to calculate the cost of a long distance move?
If you are thinking about the cost of your long distance move, there is one formula you should have on your mind. The cost of a long distance move depends on:
The Distance from pickup to delivery
The size and weight of your belongings
Additional services you require
What Long Distance Moving Services Include?
Reliable long distance movers Baton Rouge will do everything you need during the relocation. The primary services you can count on are:
Packing and crating
Loading and unloading
Disassembly and reassembly of all of the furniture
Transportation
Protection of all furniture
Storage solutions
Household or commercial relocation
Long distance movers supply you with all packing materials
With professional movers, you don't have to waste your time and energy for searching quality packing materials. Long distance movers Baton Rouge provide you with moving boxes, packing tapes, paper, etc. If you need extra protection for furniture and fragile items, professionals can provide you with all necessary materials, too.
Efficient Packing services
Packing with professionals isn't a hard and complicated process. Long distance movers are trained and equipped to make your packing process easy and efficient. You can be sure your fragile and valuable items are properly packed and protected.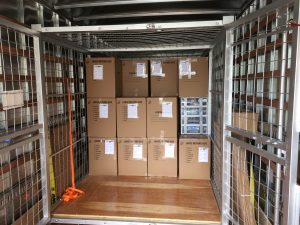 Furniture disassembly
Highly trained long distance movers will make sure all your furniture pieces are properly packed and protected. If you need partial or full-disassembly of furniture, you can also count on this service with long distance moving companies Baton Rouge.
Truck loading and unloading
Leave all the heavy lifting and loading process for professionals. Long distance movers will load everything on the moving truck, and also they will unload it on your new destination.
Transportation of your belongings
No matter the distance of your move, you need safe transportation for your belongings. Professional long distance movers will provide you with safe pick-up and delivery of your items.
Unpacking
Long distance moving agents will unpack your boxes at your new home or office. Also, they will make sure that everything goes where it should be placed. Your items will be properly unpacked and placed in a quick and efficient manner.
Disposal of packing materials
A move with many boxes and packing material can be a big hassle, especially after unpacking, your home will be crowded with leftovers. That's why some of long distance moving companies Baton Rouge offer disposal of packing materials as one of the services.
Trust your home or corporate move to long distance moving companies Baton Rouge
If you want to be a resident and to start a new business in pleasant Baton Rouge, you need professionals who are trained and equipped to handle your household or business move. Verified Movers with a database of long distance moving companies Louisiana offer you an opportunity to have experienced moving agents on your side. With best residential and corporate moving services, your move will be painless and pleasant. On our website, you have an access to best packing and moving assistance. You can count on quality packing supplies, safe delivery and climate controlled short-term and long-term storage units. Also, you can plan your moving budget with a free moving estimate.
Long distance moving companies Baton Rouge help you go to the Oak Hills Place, Woodcrest, Howell Park, and other neighborhoods in the city. Making a customized moving plan based on your needs and budget your relocation will be completed without stress and complications.