Your long and stressful move has come to an end! While you are unpacking, you are thinking about all the ways to unwind after the move. An idea comes to mind – you should have a housewarming party! That is a great way to get to know your neighbors and also unwind after the move. That is a widely known tradition that can really help you relax after your hectic move. It is also a great way to deal with homesickness after moving. Do not worry if you are not fully unpacked. Nobody expects that you finished with everything and decorated the house to its full potential. This article will be about the best way to throw a housewarming party after the move. Let's dive in!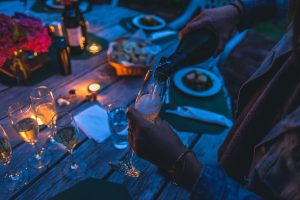 Throwing a housewarming party after the move
A housewarming party is one of the ways to boost your unpacking process. And not in a negative, full-of-pressure kind of way, but in a relaxed, fun way! You do not have to unpack in two days, that's too stressful! The great idea is to finish most of the unpacking, and then unpack the rest when your guests arrive.
Planning your housewarming party
The vital part of throwing a good housewarming party is to plan ahead. You do not want any surprises happening while you are supposed to be unwinding. One of the things you should be thinking about is when do you want your party to transpire. Do you want a matinee party, during which you will hang around in the backyard, light up a barbecue and socialize with your neighbors? Or do you want a dinner party with all your guests sitting at your dinner table enjoying a delicious meal? Whichever method you choose, there is no wrong answer!
The guest list
The main part of planning comes down to three things, picking the date and time, choosing who to invite, and even make it a themed party if you are feeling adventurous. Your guest list should include your friends and family if you had a short distance move. If you had a long distance move, the list should mostly include your neighbors. If you were satisfied with your long distance movers Anchorage, you might even invite them to the party! They are the ones that helped you during these troublesome times. The main goal is to get to know more people and get accustomed to your new surroundings, so plan your guest list accordingly!
Date and time
Just like we have said, there is no wrong answer to this question. The most important thing is that you should do this when it feels right for you. If you still feel like you have not done everything when it comes to unpacking, there is no need to rush anything. Also, if you want your party to be happening in your backyard, you need to pay attention to the weather. So, check that weather forecast before you pick the date and time!
Party themes
That is something that can really breathe in more life into your party. To throw a proper housewarming party after the move, it certainly needs to be lively. We have compiled a list of party themes that you can use to make everything more fun. If you did not finish unpacking, you could make an unpacking party, with everyone arranging your things where they think them to be most appropriate. Another benefit of this is that your guests will get to know you better when they see what items you have. If you are a musician, a neighbor who finds your guitar among all the other boxes will be thrilled to know that, especially if they are musicians as well. Introducing yourself to your new neighbors is mostly based on having common ground. You may even start a band, you never know!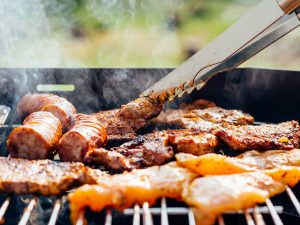 Another idea for a theme party is a stock-the-bar party. That is a great way to transition your new house into a home. Every guest should bring a bottle of their favorite drink or spirit. That is also great to get to know your neighbors and what kind of drinks they like.
Going on, we have a more traditional theme to throw a housewarming party after the move. That is called the "open house." And it basically means just that. The house is open for everyone to come in and hang out with their new neighbors. Another good thing about this is that it does not have a strict schedule. The guests may come when they please if the time when you open the house does not suit them.
If you want to have a dinner party, a great idea is the potluck theme. Every guest should bring their own favorite dish for everyone to enjoy!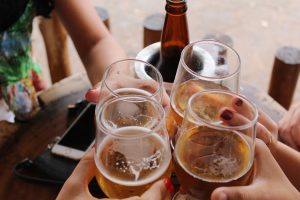 Games you can play at your housewarming party
You may have thought of some games when you were finishing your deal with cross country moving companies Alaska, so it is time to put them to good use! The great idea is to play "design a room." That corresponds well with the unpacking party theme. Each guest should suggest some ideas on how you should decorate your interior. That is undoubtedly going to be a lot of fun, and who knows, you may even like some of their ideas! Another game you can play is the scavenger hunt. Hide items around your new home and give everyone a list. The list should contain all your hidden items. The one with the most items found wins! You can also pair this up with house tours, and each room can be its own mini scavenger hunt.
Conclusion
When you want to throw a housewarming party after the move, you are certainly not short of options. We hope that this article has given you some ideas. These ideas have been proven and tested, and people usually enjoy these kinds of parties a lot! Whatever theme, time, and date you choose, and games you decide to play, this will surely be an unforgettable experience!