Good job! The sheer fact that you are here gives us enough information to presume that you are thinking about buying a house. Plus, you are doing it the right way – by doing the primary market research. Buying a house today when so many students are leaving university deep in debt means that you have performed exceptionally well during and after your studies. Probably with a family now, we are happy to hear that you are thinking about finding a permanent place for your family. We are here to help you find out what are the house-friendly cities in America.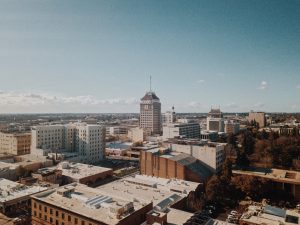 Our list is not going to be too long, but it is going to give you enough information in the case that you are looking for the best place for your family to move to. Therefore, let's take a look at what are the most house-friendly cities in America.
The most popular house-friendly cities in America
There are five house-friendly cities in America that we are going to talk about today. They are spread around the country. Therefore, we will try to give you an option where to move to no matter where you live at the moment. Surely you have an idea of where you would like to go to. These are our top 5 places to move to if you are looking for house-friendly cities in America:
Fresno, CA
Spur, TX
Hanover West, GA
Rochester, MN
Fresno, CA is our personal favorite among the house-friendly cities in America
Located in California's Central Valley, Fresno is a place that offers very affordable housing rates, especially for Californian conditions. Given its geographical location, you can expect real sunny days in case that you should decide to move here. Furthermore, Fresno is a very diverse city to live in. With half-a-million residents, you would be moving to a city that will have a lot to offer without being too large. As you may already expect, one of the perks of living in a city of this size is the commute time. It's very short compared to major cities that you can find in the area.
Furthermore, as we have already mentioned, Fresno is situated in a valley. Therefore, if you are into ecology, healthy lifestyle and outdoor activities, you may decide to go to work by bicycle. Obviously, it will take longer, but your body will be thankful. There are plenty available long distance moving companies Fresno. All that you need to do is to choose one for you and get ready for the move.
Spur, TX
We are heading to the Lone Star State now. With many big cities, one could expect to see at least one of them on our list. However, we have decided to present you with a city that is far from being large. Welcome to Spur, TX.
As a matter of fact, Spur, TX is one of the smallest cities ever to appear one of our lists. However, this does not mean that there are no long distance movers Texas eager to help you move here. On the other hand, the search for them might take a bit longer than in more famous cities.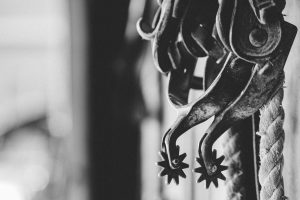 Why has Spur found itself on our list you ask? Well, it turns out that Spur was the first tiny city to allow building houses on the solid foundation. For those of you who are new to this term, we need to point out that living in tiny cities means that you own a house on wheels. Still, you do need the approval to build here, so make sure to submit your plans on time.
Hanover West, GA
Now that we have taken a visit to one tiny city, let's get back to some mainstream ideas.
Hanover West is a suburb of Atlanta. At the same time, it is one of the highest rated house-friendly cities in this state. Should you decide to strike a business with long distance movers Georgia, you should know what to expect moving here. The good news is that we cannot think of many reasons against moving here. The pro reasons are plentiful though.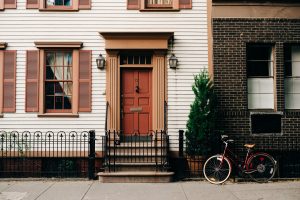 The population of Hanover West is slightly less than 3000 people. On the other hand, you need to bear in mind that this city is one of the suburbs of Atlanta. Therefore, you will have a feeling of living in a much much larger city. Some of the strongest reasons to move here include affordable housing and general family-friendliness of this place. Nightlife options, low crime rate and great availability of outdoor activities are calling on you to move here.
Rochester, MN
Alright, we have taken you to the West Coast, East Coast and Texas so far. Now, the time is right to head North. We are going to the state where most famous cities are Minneapolis and St. Paul – the so-called Twin Cities. However, we are not going to go all the way there. We are going to head to Rochester, MN, the most house-friendly place in Minnesota.
Rochester, MN is located southeast from Minneapolis and has about 110,000 residents. It is a very beautiful city with good costs of living relative to the income of the residents. Also, it is very family-friendly with very good public housing options available. The economy in Minnesota has been recovering in the past years. Therefore, finding a job in Rochester should not be too difficult a feat to accomplish.
The only downside to living in Rochester, MN could be the weather. We deliberately chose the could be an option over present simple tense. Why? Well, not everyone is into hot or humid weather. Still, in the case that you are, you should not run away from moving to Rochester. Summers here are hot, no doubt about it. Winters, however, are very cold. If you are into ice skating, Rochester could be your perfect house-friendly city in America.