If you are looking to explore some Appalachian traditions and heritage, then you will love West Virginia. However, be mindful that a lot of traveling in the state depends on its infrastructure. After all, it is nicknamed the Mountain State for a reason. So, before you decide to tackle your interstate move alone, you might want to consider the easier route. And by an easier route, we refer to professional cross country moving companies West Virginia. Given that they know the roads and setup of the state, they will help you execute a trouble-free move. And we have the best moving companies to match you with – all you need to do is contact them.
Long Distance Moving Companies West Virginia
Facts About West Virginia
01. Main Information
Popular Cities
Charleston, Morgantown, Huntington, Beckley
Governor
Jim Justice
US Senators
Joe Manchin, Shelley Moore Capito
State Website
State Moto
Mountaineers Are Always Free
State Nickname
Mountain State
02. Geo Population
Area (sq mi)
24,230 sq mi
Total Population
1,767,859
Highest Elevation
4863 ft
Lowest Elevation
240 ft
Time Zone
Eastern/UTC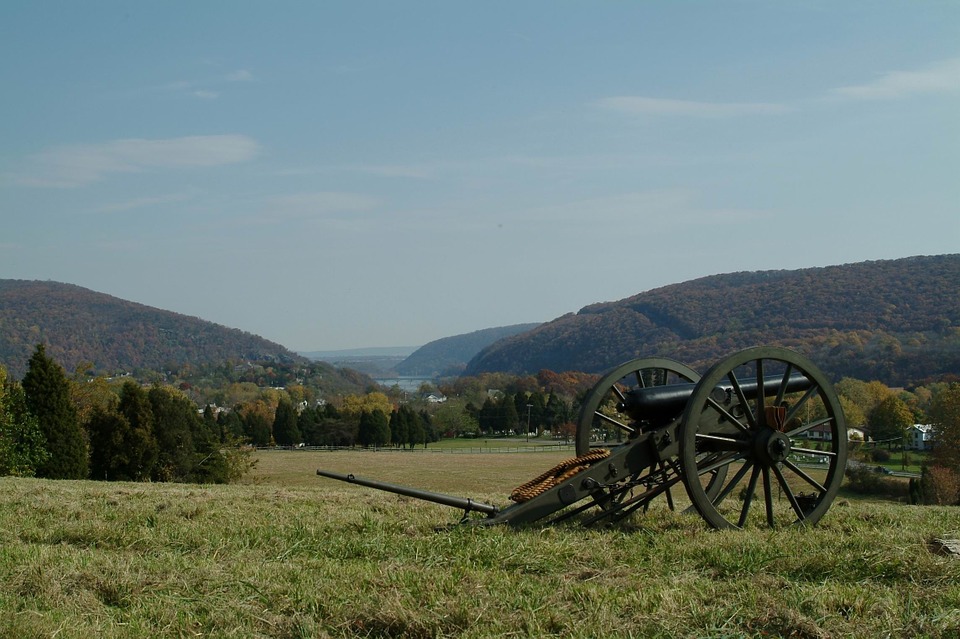 03. Education
Top 5 Elementary Schools
West Teays Elementary School, Ritchie Elementary School, Scott Teays Elementary School, Rock Branch Elementary School, Suncrest Primary School
Top 5 Middle Schools
The Linsly School, Suncrest Middle School, Winfield Middle School, Charleston Catholic High School, Mountaineer Middle School
Top 5 High Schools
The Linsly School, Charleston Catholic High School, St. Joseph Catholic High School, Morgantown High School, George Washington High School
Top 5 Colleges
West Virginia University, Marshall University, Shepherd University, Wheeling University, Fairmont State University
04. Rates
Crime Rate
19.00
Employment Rate
50%
Average Income (household)
$46,711
Poverty Rate
17.56%
Like every other complex process, moving is unequivocally easier with the help of professionals. With so many tasks, paired with the constant pressure of deadlines. one can find themselves rather overwhelmed with the whole process. Experts of the industry, however, know how to address every task properly, and finalize the process in a smooth, simple, and swift manner. Having them at your side will ensure you have your peace of mind, and your goods have the necessary attention in order to reach their destination safely. With Verified Movers' assistance, you will be able to reach some of the best cross country moving companies West Virginia has to offer, and thus have the stress-free relocation you are hoping for.
Guidelines by cross country moving companies West Virginia
Whether you opt for DIY moving or professional assistance from interstate movers in West Virginia, here are some tips you should consider:
Due to the mountain layout of the state, navigating the roads in WV can be hazardous. So, you should schedule your relocation between April and October.
Because summers can be quite hot and humid, you should do all heavy lifting after dusk to avoid the summer heat. Also, make sure that all the utilities in your new home are switched on before you move in.
You should always make a detailed plan of your moving route. If you are driving the moving truck, avoid going off highways and major services areas. Side roads in WV don't have that many service areas, so you can easily run out of gas. Pay strict attention to speed limits and check your brakes frequently on down-hills.
Due to the forest areas in West Virginia, there's a lot of trucking year-round, including logging trucks. So, if you're renting a moving truck, make sure to bring a well-stocked roadside emergency kit with road flares in case you break down on a mountain road. The other option is always to hire cross country moving companies West Virginia and enjoy a peace of mind.
Check if any road construction is planned along your route. You can do this with the West Virginia Department of Transportation.
Don't drive during busy weekday commute times. This is a good way to avoid traffic and save on gas. Instead, plan on booking interstate movers West Virginia on a weekend, when roads are quieter.
Streets are accessible in West Virginia, so moving permits aren't required. You can check local parking restrictions and street cleaning schedules with your municipality ahead of time.
When it comes to a cross country relocation to West Virginia, there really is no room for errors. What you need are experienced and reliable cross country moving companies West Virginia that are also equipped for handling all the demands you have. Here at Verified Movers, you can rest assured we have only the best of the best – which certainly includes highly reliable services. Should you need the best company for this upcoming endeavor, all you have to do is call us. Let us take care of you the best way we can; that way has proved to be satisfactory on numerous occasions.
Cross country moving companies West Virginia provide an individual moving experience
If you want to feel special and cared for, you will need a company that will go above and beyond to make that happen. When it comes to our cross country movers, they won't consider it as a part of their duty – they will think of it as their pleasure. Beginning by making a customized moving plan which will suit your individual needs, and following through by constantly working on your demands, our movers will ensure everything goes without a hitch. You can rest assured there will be no unforeseen circumstances that we will not know how to handle. Our years of experience will ensure that nothing bad happens during your relocation to West Virginia.
Our intention will be to provide you with as many moving services as you need
With Verified Movers, you get to create your own moving experience. Whether you want to have a cost-effective move or the price is not a worry you should have, we let you decide how involved you want us to be. Do you need our teams to pack up your possessions or just share a few useful packing secrets with you? Do you need help relocating your residence or your business? Perhaps, you want to have your auto shipped? Whatever your needs may be, rest assured that they can all be satisfied with our cross country movers.
You can avoid steep prices
While moving with professionals is notorious for its tendencies of being pricey, Verified Movers provide you with an option of avioiding such route. The goal of our cross country movers West Virginia is to ease this transition you are about to make in every sense of the word. We knew that one thing you would appreciate the most were affordable prices. Which is why you get to choose a relocation package that suits you and thus have a direct impact on the final moving price. Our platform will provide you with plenty of information on the moving companies and their services, helping you make the best choice that suits your needs and your budget.
Cross country moving companies by cities in West Virginia
Verified Movers is your best moving ally
Leave the days of stress behind you, and hire our cross country moving companies West Virginia. With Verified Movers' team, there is no way you can make a mistake. That's something you'll realize as soon as you request a free moving estimate. The response and the final price you get will amaze you. That's the moment you'll realize that choosing us as your assistance for choosing a moving company was the best decision you could have made.