When you think about moving, you probably think about relocating your belongings to another residence or home. But if you own a mobile home, the situation is a little bit different. Moving a mobile home can be very challenging and expensive, especially if you haven't done it before. Thus, it is very important to know the average cost of moving a mobile home. Because if you don't take care of that aspect of moving, some of the costs can be hidden or overlooked. Also, you might want to consider hiring long-distance moving companies Maryland and leave it to professionals. Anyway, as we've recognized the importance of this subject, you should continue reading this article. We have prepared a great and simple guide that focuses on the cost of moving a mobile home.
Let's break it down. What is exactly a mobile home?
A mobile home is defined as a home built and designed on chassis to be moved at will. They are constructed in a factory or at the site with attached chassis for easy transportation. It has a prefabricated structure. Also, it has such great use, for you can use it as a permanent residence fixed in a place. On the other hand, it can easily be relocated through the use of a towing train or a trailer. The main advantage of a mobile home is its ease of relocation. But, the downside is the difficulty of moving it, because the structure of a mobile home must remain intact. Another downside can often be the high cost of moving a mobile home.

What are the factors that affect the cost of moving a mobile home?
When it comes to calculating the cost of moving, many factors need to be taken into consideration. Everyone wants to know the approximate price of moving this kind of home. So, the price will surely depend on whether you decide to do it on your own or hire professionals. In general, the cost of moving a mobile home varies from $1000 to $5000 for a short-distance move. For long-distance relocations, the price can be between $2000 to $6000. We've gathered some of the factors which will help you to calculate the approximate cost of moving a mobile home.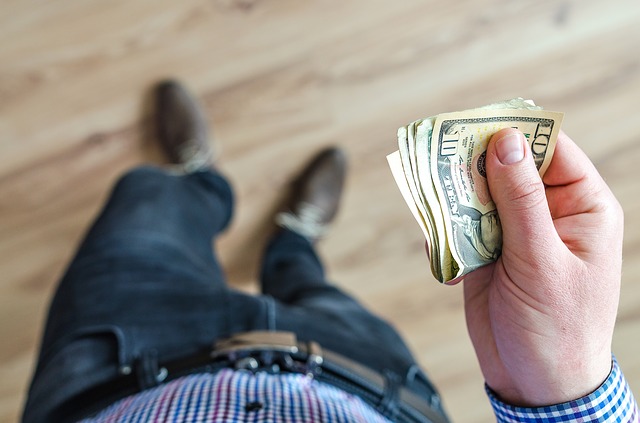 The cost of moving a mobile home depends on transportation
This factor affects the price of moving a mobile home the most. It is such a significant part of it. The cost of transportation depends on factors such as the size of the home, accessibility or weight. Also, the distance involved is as important as previously mentioned.
Size of the mobile home
Logically, as there are mobile homes of different sizes, moving companies have different moving quotes. When calculating their cost, moving companies include both size and weight into the actual cost of moving a mobile home. For instance, single-wide homes are cheaper to move than double-wide mobile homes because bigger houses acquire more equipment and workers. Also, moving a long mobile home is more expensive because it is very hard to maneuver it during transportation. Hence, moving a bigger home can sometimes cost up to twice the amount.
How about the effect the property's accessibility has on the cost of moving a mobile home?
Before coming up with a moving quote, every moving company will inspect if there're any physical obstructions on the property. So, have in mind the following.
Physical obstructions
Physical obstructions can negatively affect the cost of moving a mobile home. For example, those can be gates, trees, utility poles or fencing. Also, if your home's close to sheds, it might be required to remove them. It is important that the maneuvering is easier.
Underground structures and systems
It's important to consider storage tanks, septic tanks and any other underground structure that can cause damage to your home.
Besides previously stated, there are other costs when you plan to move your mobile home
One of the most important factors concerning the price of moving a mobile home is the distance. A moving company will calculate the distance between your current location and your next home. The quote will depend on it. Also, there are mileage rates under 100 miles and 100 miles and above.
Additional costs of moving a mobile home
There can be many additional costs of moving a home that you should take into consideration.
road conditions.
utility facilities such as cables, phone lines, and the internet.
unforeseen obstructions on the route.
the installation of the home after it arrives at the new location.
necessary permissions to install your home and setting of the foundation.

Traffic jam negatively affects the cost of moving a mobile home.
Anyways, do your research
After you've learned so much on this matter, use that knowledge. Pick up the phone and call moving companies that conduct this type of relocations. Ask every detail you wish to know and ask them for a moving quote. Afterward, compare all the offers and pick the option that is the best for you. Also, bear in mind that you will need a permit to move your mobile home. Ask around and check local regulations before your relocation. Besides, you should know that you can't always move your mobile home wherever you want. Because there are regulations that arrange this matter.
Conclusion
You have to plan adequately to ensure everything is well-budgeted for relocation. There is more to it than just sitting in a place and calling mobile home movers. We hope that we've made clear all the factors that affect the cost of moving a mobile home. We wish you a successful and economical relocation. Good luck!