Moving locally can be an exciting adventure. There are many reasons why people do it, from finding a better environment for the children or relocating to be closer to family or work. However, there are many challenges of moving locally. If you are caught unprepared, this can seriously threaten to ruin your whole moving experience. Whether you're moving across town or just a few blocks away, there are many things to consider and plan for. Luckily, Verified Movers is here to help. In this article, we'll cover some of the biggest challenges of moving locally and provide some tips on overcoming them.
The right movers make all the difference!
One of the biggest challenges of moving locally is the process of finding reliable and suitable movers. When you start your search, you will quickly realize that there are more than plenty of choices. However, not every one of them is fit for you. While you will want to find a company that is reliable, affordable, and experienced, you must also be on the lookout for scams. There are many ways of spotting fraudulent moving companies, so pay close attention. So, how can you find the right movers?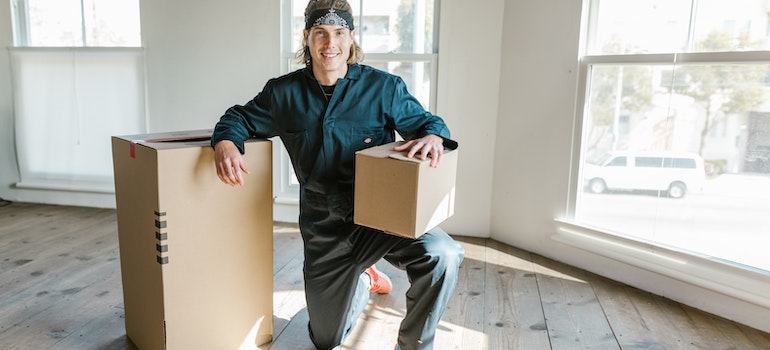 Do your research! Never hire a mover before doing some background research. Look for reviews and ratings. If they are mostly positive, that's a good sign. Feel free to browse through our large database to check whether your moving company of choice fulfills these standards. Also, be sure to ask around. If some of your friends or family have recently hired moving assistance, ask them about it. Once you have a list of potential moving companies, contact each one and ask for a quote. Be sure to ask about their experience, licensing, and insurance. Compare the quotes and choose the company that best meets your needs and budget.
Packing remains among the top challenges of moving locally
Another one of the biggest challenges of moving locally is packing and moving your belongings. Even if you're only moving a few blocks away, you still have to pack everything up and transport it to your new home. Moving a household can be a time-consuming and stressful process, especially if you have a lot of belongings. Also, some items, no matter how far you need to move them, require extra care and special packing supplies. However, you don't need to spend any time trying to crack a solution for this challenge. The key is in packing secrets and starting on time.
To make the packing and moving process easier, start early and get organized. Begin by decluttering your home and getting rid of any items you no longer need or want. This will make packing easier and also help you save money on moving costs. Next, create a packing plan and gather all the necessary packing supplies. This should include:
Boxes of all sizes
Packing tape
Bubble wrap
Packing peanuts
Packing foil
Dividers (especially for glassware)
Scissors, sharpies, etc.
Label each box with the contents and the room it belongs in to make unpacking easier. Of course, if we are talking about fragile belongings, then hiring professionals is highly recommended. They have experience and know all the tips on packing fragile items. When it comes to delicate and precious items, you should never gamble.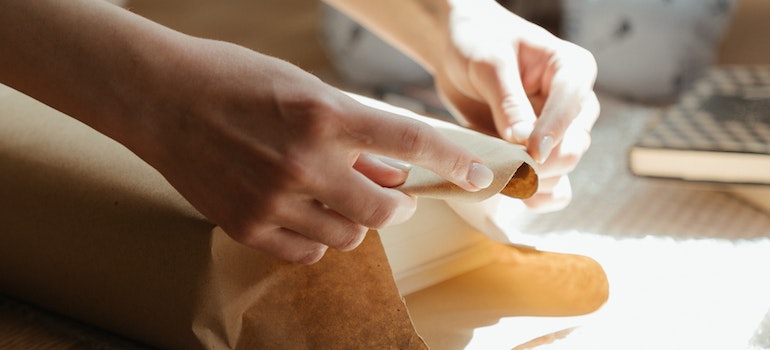 Sticking to your moving budget can become surprisingly hard
Sticking to your moving budget is one of the challenges of moving locally. Unfortunately, this is the type of problem that happens all the time. People who are moving locally are quick to believe that they are in control. This can lead to all sorts of delays and additional costs. Moving can be expensive, even if you're just moving locally. Between the cost of the moving company, packing supplies, and new home expenses, it can be challenging to stick to your budget.
Luckily, overcoming this challenge is rather simple, albeit tedious. Determine how much you can afford to spend on the move and allocate funds accordingly. Be sure to include all moving-related expenses, such as vehicle shipping and cleaning costs, to name a few. Track your expenses throughout the moving process to make sure you're staying within your budget. If you find that you're going over budget in one area, look for ways to cut costs in another area.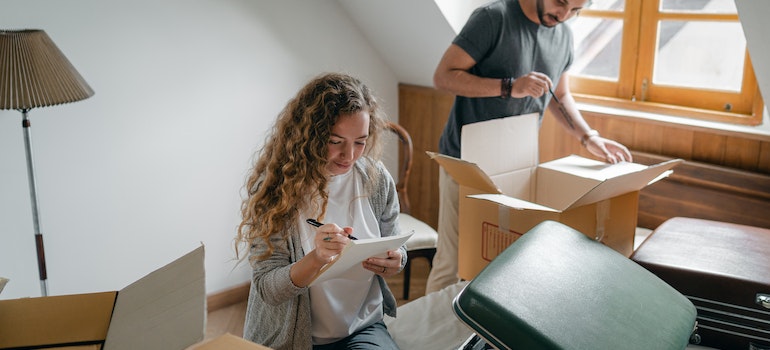 Settling into your new community might take some time
Moving locally also means adapting to a new neighborhood. Even if you're just moving a few blocks away, you may be in a different school district or have a different commute to work. It can take some time to get used to your new surroundings and feel at home. To make the transition to your new neighborhood easier, take the time to explore it. Go for a walk or bike ride and check out the local parks, shops, and restaurants. Attend community events and meet your new neighbors.
Helping your kids adjust to the new surrounding is another one of the challenges of moving locally. Take some time to discuss the very process of moving and the reasons behind it. Also, be sure to research good schools in advance and handle the paperwork on time. The last thing you will want is for your kids to miss out on their education.
If you're well prepared, you can overcome all challenges
There are many challenges of moving locally, but with some planning and preparation, you can overcome them and make your move a success. By starting early, getting organized, researching moving companies, exploring your new neighborhood, and sticking to your budget, you'll be well on your way to a successful local move. Good luck!