Are you looking to relocate any time soon? Maybe you are interested in changing the state or perhaps just a city? Whether you are eager for new adventures or in pursuit of a better job, relocation might be a good solution for you. Whatever is the reason for moving, if you are considering different states, we are here to help you get a better insight into prospects and possibilities of various places. If you happen to like outdoors and beautiful nature views, you should definitely consider the state of Oregon. So, what are the best places to live in Oregon? Depending on your interests and needs, there are plenty of places that you could find great for living. And we are giving you some ideas.
But, before we get to the best places to live in Oregon…
It is good to mention some of Oregon's characteristics. Before you hire some of the long distance moving companies Oregon has to offer, you should get familiar with what are you getting into. However, you don't have to worry too much. Whichever place you decide to move to, you probably won't be disappointed. Just choose according to your sensibility and needs.  Besides the fact that Oregon has stunning views and magnificent nature wherever you look, there are more things to consider when you pick and choose among the best places to live in Oregon. Whether you are moving on your own or with your family, when choosing the right place to live, you need to research:
are the good public schools close to your home,
what is the cost of living in the area,
how expensive or affordable family homes are.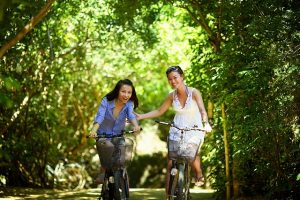 Once you get these crucial answers, you will be able to make the proper decision. However, you should know that there is more to Oregon than astonishing nature wherever you turn. Did you know that the rate of unemployment is only 5%? That is something pretty important if you plan to spend your life here. Even if it's only for a couple of years. Everyone needs to work, so it is a good thing that you will relatively easily find a job. Not to mention that Oregon offers some amazing business opportunities. Even though the biggest part of Oregon's industry belongs to Educational Services and Health Care and Social Assistance, there are also many opportunities in retail trade, manufacturing, arts, entertainment and recreation, accommodation and food services and other industries.
What if you are not an outdoorsy type of person?
If you are more into arts than nature, you will find Oregon pretty accommodating, too. The theatre is exceptional and there are great art museums everywhere, not just in bigger cities. Hipsters love Oregon and vice versa. So, when you wish for something other than wilderness to take your breath away, visit some of the cultural events and enjoy the crowd. Whatever your family dynamic is, you will find a place to fit your needs. Whether you are moving locally or from a different state, you will enjoy Oregon's magnificent schools and numerous job opportunities.
So, where to start when looking for the best places to live in Oregon?
As you can see, you can't really make a mistake. But if you have the option to choose among various places in Oregon for living, good luck deciding! Here are our suggestions.
One of the best places to live in Oregon is Portland
Even though Portland isn't the capital, it is the largest city in Oregon with the highest population. More than 650,000 people reside in the city. However, the Portland metropolitan statistical area is home to around 2.4 million people. And that is a good indicator of how good this area is for living. We suggest you quickly hire some of the long distance moving companies Portland has to offer and claim your place under the sun. While we are on the subject of weather, you will get to experience all four seasons here. With warm and dry summers and rainy, cool winters, Portland will give you many opportunities to spend your time outside. Also, this climate is suitable for growing roses. Which explains why the city's nickname is the "City of Roses".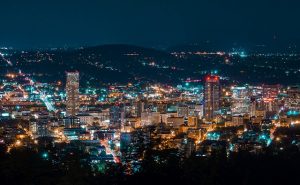 You should also know that Portland is one of the world's most environmentally conscious cities. This is mainly due to its walkability, over 10,000 acres of public parks, farm-to-table dining and a large community of bicyclists. All this, in combination with a wide network of public transportation options and various employment opportunities, makes Portland's quality of life very high in the United States.
Salem is the second great place to live in Oregon
We can't talk about Oregon without mentioning its capital – the Salem. Even though it is not the largest city, nor the one with the densest population, it is definitely one of the best places to live in Oregon. Therefore, you will not regret hiring some of the long distance movers Salem recommends in order to get you and your family to this beautiful city.
Located in the valley and surrounded by the river, mountains, and vineyards, Salem is an excellent place for families. The homes are affordable and there are numerous big-city amenities. You will easily find even a state job and grow your career. The public school system is rated good and it is the largest in the state. So, your children will have some great educational opportunities for sure. You can enjoy the street festival or farmer's market whenever you like and make sure to pay regular visits to numerous theatres and museums.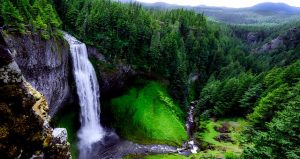 You should consider Eugene for living
Just like Salem, Eugene is in the perfect spot for all outside activities. With all the possibilities for recreation you will have at your disposal you are bound to be fit and healthy. Because many people ride bikes, there is almost no crowd on the streets, so you will definitely enjoy low commute time here. This city is perfect for art lovers and it is home to many arts companies. The educational system is terrific, whether you are in the need for primary, secondary or college education. This is a home to the University of Oregon, so it's no surprise the city is full of artists, students, and young professionals. You and your family will definitely enjoy this safe place as one of the best places to live in Oregon and "city for arts and outdoors", as the locals call it.