Dallas is much more than a thriving business hub; it's a community woven with rich narratives, a city dotted with parks that beckon children's laughter, and streets that echo with history and culture. Nestled in North Texas, Dallas extends a warm embrace to newcomers. It promises a nurturing background where families can grow roots, foster connections, and build lives filled with warm memories. As we venture into the nooks and corners of Dallas that stand as silent promises of a vibrant familial life, it becomes essential to delve into the characteristics that qualify them as ideal choices. From educational prospects to safety and recreational avenues, the best neighborhoods for families in Dallas become a confluence of various factors working harmoniously to offer an environment for every family member. Join Verified Movers as we traverse the paths less trodden to unearth the familial treasures hidden in the heart of Dallas.
Why Dallas?
When it comes to nurturing a family, Dallas comes forward as a city that embodies both modern allure and a warm, familial embrace. One of its crowning jewels is its strong economy. Being home to numerous Fortune 500 companies, the city offers a plethora of opportunities for career growth, opening doors to financial stability and a prosperous future.
Beyond the economic allure, Dallas steals hearts with its rich cultural diversity. The Dallas Arts District, the largest contiguous arts district in the nation, stands as a testament to the city's vibrant cultural tapestry, offering families a golden opportunity to imbibe a rich artistic heritage. If you want the best experience when moving from another state to one of the best neighborhoods in Dallas for families, contacting and hiring cross country moving companies in Dallas is your safest bet. It is a place where children grow up witnessing the grandeur of the Winspear Opera House and the mystique of the Dallas Museum of Art, fostering a deep appreciation for the finer things in life.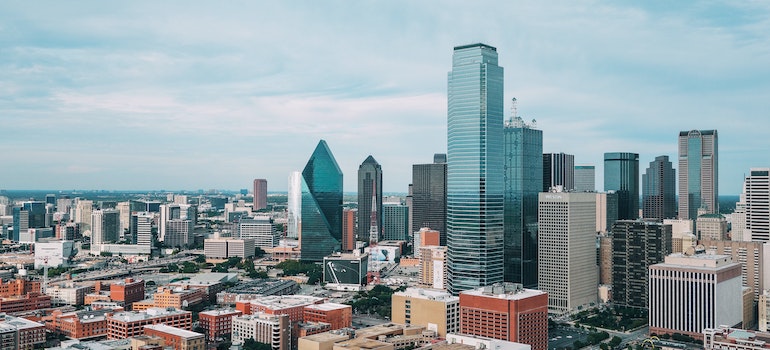 Adding to this is the city's commitment to green spaces. The Klyde Warren Park, spanning over 5.2 acres, iss an oasis amidst the city hustle, offering families a tranquil space to reconnect with nature. Be it picnics under the vast Texan sky or educational programs for the little ones; the park promises cherished moments of familial bonding.
Lastly, Dallas prides itself on its educational infrastructure, housing numerous schools that stand tall with impressive ratings, promising a bright future for the younger generation. From top-tier private schools to well-funded public schools, the city offers a range of educational opportunities, laying the foundation for a future brimming with potential.
What Makes a Neighborhood Family-Friendly and Our Top Choices for Best Neighborhoods for Families in Dallas
Before we delve deeper, let's outline the criteria that spotlight a neighborhood as family-friendly. First off, safety is paramount. A tranquil environment, bolstered by a low crime rate, naturally tops the list. Next, we have education; proximity to well-rated schools is a massive tick-in-the-box. Lastly, accessibility and a bounty of recreational facilities bring in the allure of convenience and fun, promising a fulfilling life for your family. Now, let's navigate through some neighborhoods that epitomize family-friendly living:
Highland Park
Lakewood
Preston Hollow
North Dallas
Highland Park: The pinnacle of suburban bliss
Highland Park stands tall among the top neighborhoods for families in Dallas, representing tranquility coupled with convenience. This pocket of bliss is mere miles from downtown, offering an escape while staying connected. First and foremost, schools here are top-notch. Highland Park Independent School District has high graduation rates, with scores soaring above the national average. Particularly, Armstrong Elementary has been consistently rated excellently, offering a strong foundation for young minds.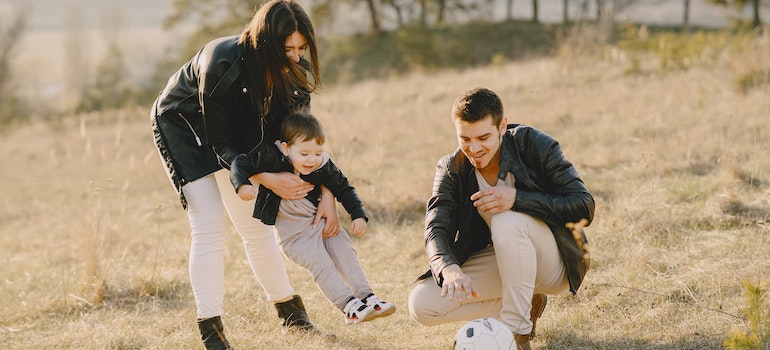 Moreover, the area excels in providing recreational amenities. Pristine parks like Lakeside Park present families with scenic walking paths and picnic areas — perfect for Sunday family fun. The Dallas Country Club is right around the corner, promising a high-end golf experience. Hiring long distance moving companies Texas to move to this neighborhood means living in one of the best neighborhoods in Dallas for families.
Transportation is smooth, with well-maintained roads and easy access to Dallas North Tollway, making your daily commute a breeze. The neighborhood also encourages eco-friendly transportation, featuring pedestrian-friendly streets and bike lanes. Furthermore, Highland Park nurtures a close-knit community vibe, often holding neighborhood events, and fostering a spirit of togetherness.
Lakewood: The Picture-Perfect Family Haven
Venturing a bit farther from the city center brings you to Lakewood, a neighborhood that presents families with picturesque settings and a peaceful environment. It offers renowned educational establishments such as Lakewood Elementary, which has high school performance metrics, promising an excellent educational foundation for young minds. Relocating here long distance moving companies in Dallas means enjoying a truly family-friendly atmosphere in the very heart of Texas. Furthermore, the beautiful White Rock Lake stands as a testimony to the area's allure, offering a scenic spot for family outings.
Preston Hollow: Where space meets elegance
For those inclined towards spacious living, Preston Hollow emerges as a front-runner. Specifically, the neighborhood is home to prestigious educational institutions, including St. Mark's School of Texas, a private school celebrated for emphasizing academic excellence. Moreover, the luxurious recreational centers and parks serve as perfect spots for family leisure, making it a favored choice among neighborhoods for families in Dallas.
North Dallas: A blend of vibrancy and tranquility
North Dallas brings a perfect harmony of vibrancy and peace, creating a haven for families in Dallas eager for a balanced lifestyle. This area facilitates top educational institutions, with schools such as Brentfield Elementary showcasing excellent academic performance metrics, giving parents peace of mind regarding their children's education. As one of the top neighborhoods for families in Dallas, it deserves nothing less than a relocation with Dallas top movers. The neighborhood offers a mix of transportation options, ensuring ease of commute whether you prefer driving or public transportation. The area is serviced by DART, Dallas' public transportation network, offering a hassle-free commute to various parts of the city.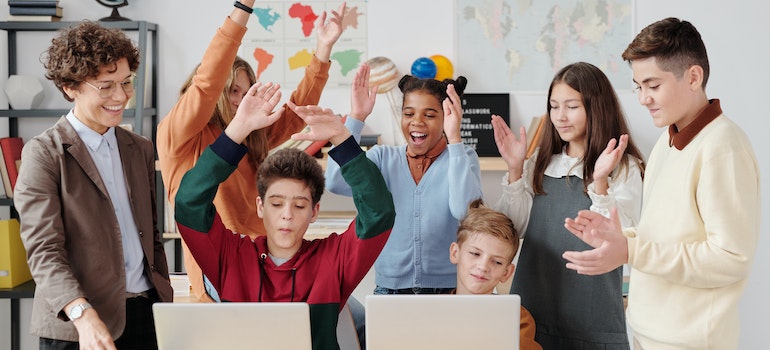 Additionally, North Dallas is home to a plethora of amenities that cater to families. The Galleria Dallas caters to your shopping needs, as it offers a range of stores and eateries. For nature enthusiasts, the neighborhood doesn't disappoint, with Bert Fields Park providing a green space for families to unwind. Lastly, North Dallas doesn't fall short on recreational opportunities. The Adventure Landing Dallas promises a fun-filled day for families with a host of attractions including mini-golf and an arcade.
Securing a Bright Future: Making Your Home in One of the Best Neighborhoods for Families in Dallas
Finding that perfect nest for your family in Dallas is more than just about the bricks and the beams. It's about the community, the accessibility, and the educational environment that would nurture your kids into the future. So, as you stand on the threshold of this exciting journey, remember to soak in the vibrant cultures, the warm neighborhoods, and the promising education that these best neighborhoods for families in Dallas offer, as you find not just a house, but a home for your family.