Moving to a new city can be both exciting and overwhelming, especially when you have a family to consider. Selecting the right neighborhood is crucial to ensure a comfortable and enriching environment for your loved ones. In this guide, tailored for first-time movers, we will provide expert advice from the moving industry to help you find the top neighborhoods for families in Charlotte. From highly rated schools to abundant amenities, we've got you covered. Moving with a family isn't a simple task, so you will want some professional assistance. That's where Verified Movers reviews step in. Browse through the reviews on our website and find just the right moving company for your needs.
Ballantyne: Upscale living with excellent schools and amenities
If you're seeking neighborhoods for families in Charlotte that combine luxury with family-friendly amenities, look no further than Ballantyne. This upscale community offers a range of benefits, including highly rated schools, luxurious homes, and a variety of shopping and dining options. Families will appreciate the abundance of parks, playgrounds, and recreational facilities that provide opportunities for quality time and outdoor fun. Housing options in Ballantyne are diverse, ranging from single-family homes to townhouses and apartments, ensuring there's a perfect fit for every family's needs. If this seems like the perfect place for your dream home, don't wait. With the help of top Charlotte movers, you can move simply and efficiently and enjoy the new life in Ballantyne.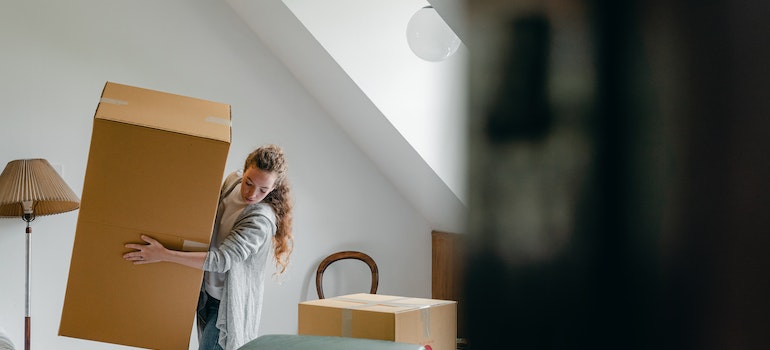 Dilworth: Historic charm with family-friendly appeal
For those who appreciate the historic charm and a strong sense of community, Dilworth is among the top neighborhoods for families in Charlotte. Its tree-lined streets, well-maintained parks, and community events create a welcoming atmosphere for residents of all ages. Dilworth boasts highly regarded schools that prioritize the education of children, giving parents peace of mind. Additionally, the proximity to local shops, restaurants, and entertainment options means there's always something exciting happening just around the corner. Experts from long distance movers Charlotte can ensure your move here is a success while you can look after your family.
Huntersville: Suburban living with excellent schools and recreational opportunities
Huntersville offers the perfect blend of suburban living and family-oriented amenities. With its well-maintained parks, greenways, and access to the beautiful Lake Norman, outdoor enthusiasts will find plenty of opportunities for recreation. Families seeking quality education will be pleased with the top-rated schools and educational opportunities available in the area. Moreover, the community-focused events, sports leagues, and recreational facilities contribute to a vibrant and family-friendly atmosphere. It is no wonder that so many families are choosing to move here with the help of interstate movers Charlotte. You should too!
South Park: Shopping, dining, and family-friendly living
If you're looking for neighborhoods for families in Charlotte that combine excellent amenities with a focus on family-friendly living, South Park is a great choice. This vibrant area boasts expansive shopping malls, ensuring you have access to all the essentials and more. Parks and recreational opportunities are plentiful, encouraging families to enjoy outdoor activities together. South Park is also known for its highly-rated schools, providing children with an exceptional education. Whether you prefer single-family homes, townhouses, or condos, South Park offers a variety of housing options to suit different family sizes and lifestyles.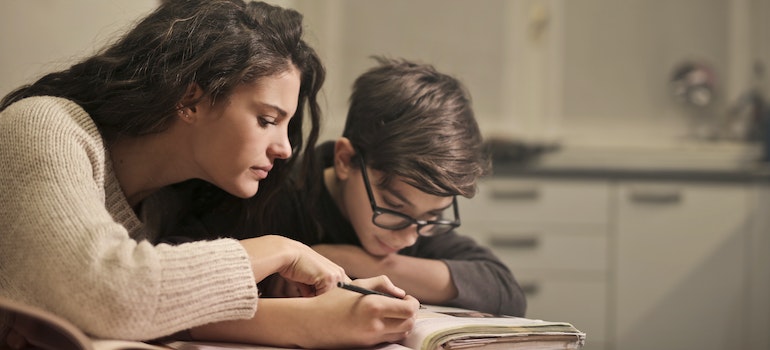 Matthews: A suburban retreat with great schools and community spirit
Matthews is a charming suburban retreat that offers an array of features and amenities ideal for families. Some of the major advantages of living in this neighborhood for families in Charlotte:
Friendly Atmosphere: Matthews prides itself on its warm and welcoming atmosphere, making it an excellent choice for families seeking a close-knit community.
Community Events and Festivals: The neighborhood hosts a variety of community events and festivals throughout the year, providing opportunities for families to come together and celebrate.
Excellent Schools: Matthews boasts highly rated schools that prioritize the education and development of children, ensuring they receive a quality education.
Educational Opportunities: In addition to exceptional schools, Matthews offers various educational opportunities that enhance children's learning experiences and expand their horizons.
Parks, Trails, and Recreation: Families can enjoy the abundance of parks, trails, and recreational facilities available in Matthews, providing ample opportunities for outdoor activities and leisurely strolls.
Sense of Belonging: Residents of Matthews experience a strong sense of belonging, fostering a supportive community where families can thrive.
Proximity to Charlotte: While Matthews is one of the most tranquil neighborhoods for families in Charlotte, its close proximity to Charlotte allows residents to access employment and entertainment opportunities in the city easily.
Fort Mill: A family-friendly community in close proximity to Charlotte
Fort Mill, located in close proximity to Charlotte, offers a family-friendly community with a host of appealing features. The neighborhood is home to highly rated schools that provide an excellent education for children. Community parks and family-friendly events contribute to a warm and welcoming environment. With its convenient proximity to Charlotte, residents can enjoy a wide range of employment and entertainment opportunities while still enjoying the suburban charm that Fort Mill offers. From single-family homes to townhouses, there's a housing option to suit every family's preferences.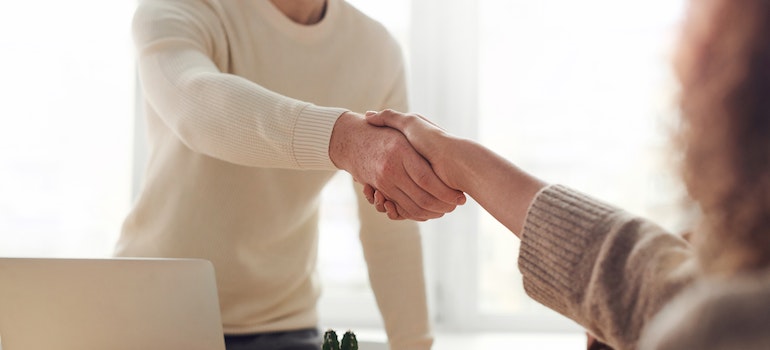 Consider your needs as you are searching for the best neighborhoods for families in Charlotte
Selecting the right neighborhoods for families in Charlotte is crucial when it comes to creating a nurturing and fulfilling environment for your family. We've explored the top neighborhoods for families in Charlotte, highlighting their unique features and family-friendly amenities. Remember to consider your specific preferences and requirements when making your decision. We wish you the best of luck as you embark on this new chapter in a family-friendly Charlotte neighborhood. May it be filled with joy, growth, and wonderful memories.