Once the time for relocation comes, you'll want to make sure that you are doing everything in your power to make this process as easy as possible. A typical relocation, whether of local, long-distance, or interstate nature, requires plenty of time and dedication. It's completely understandable that you don't want to be the one investing all of your free time into the abundance of moving tasks that await. In such a situation, it's always advisable to find the top movers in Jacksonville and entrust them with the most complex moving tasks. Getting the help you need could make all the difference, as it can lead to complete moving success and a seamless transition to your new address.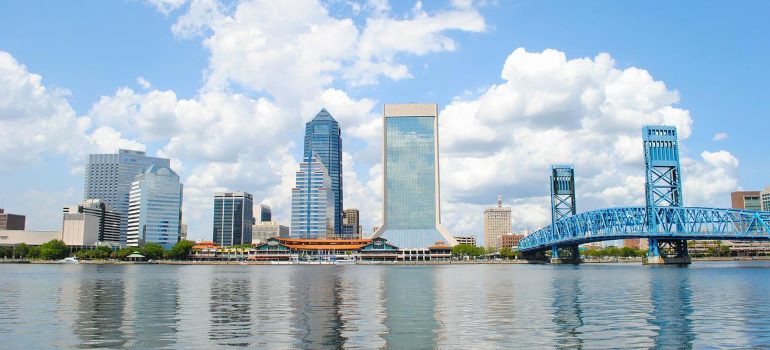 Be mindful of our pick of the top ten moving companies in Jacksonville
The beauty of trying to find the right moving company in this day and age is in having plenty of options at your disposal. Big cities are of special interest for movers, as one can find dozens (if not hundreds) of different providers of moving services. At Verified Movers, we know that there are two sides to every story. Thus, having plenty of options is good as it provides you with diversity. However, that same abundance of options can also make it difficult for you to make a final decision.
Since we want to make moving easy, we have decided to make a list that will consist of ten moving companies. After reviewing the available customer testimonials and other industry-related qualities, we have made a list of what we believe to be the top ten movers in Jacksonville. You are free to make your own decisions and find a company that you think will be best suited to your needs.
All My Sons Jacksonville is the company you want to have when it's time to take care of your moving and storage needs. You can count on them for supreme assistance when it comes to your upcoming relocation at a more than affordable price. As a company that has been providing quality work in the industry for more than 30 years, you can say that All My Sons Jacksonville will be the right place to find all the right solutions for all the moving challenges you might be facing.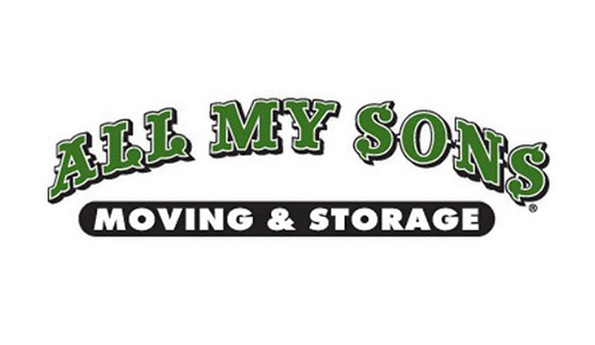 As a full-service moving company, you can count on All My Sons Jacksonville to take on every step of your relocation process in the most professional and efficient way. Of course, with them handling the task, you will not feel the problems and stress that usually come with a big relocation process. Being a licensed and insured moving company, All My Sons Jacksonville is completely dedicated to providing its clients as if they were assisting one of their own family members. Feel free to check out All My Sons Jacksonville reviews as there will be a lot of positive comments about the work they do in the Jacksonville area and beyond.
All My Sons have made a name for themselves by putting in the work every single time. Their assistance is widely known as one of the most reliable and professional ones in the industry. You can turn to them for local and long-distance moving, residential and corporate relocations, packing supplies and services, auto transport, and much more. With All My Sons Jacksonville on the job, you will be completely satisfied and your belongings will arrive safely at your new home or office. Make sure to give them a call or visit their website and request your quote from All My Sons Jacksonville.
Two Men and a Truck is a full-service moving company that has been helping people move for over 30 years. The company started its business with the desire to one day be one of the best moving companies in Jacksonville, and they finally achieved that. Patience, kindness, dexterity, and attentiveness are their greatest virtues, which make them the best movers in their environment. Their desire to advance and improve was strong, as they started the business with two people and one truck, so, today they have reached a whole company that has a large selection of moving services and very professional staff. Today, Two Men and a Truck Jacksonville can provide you with complete services for local or long-distance moving.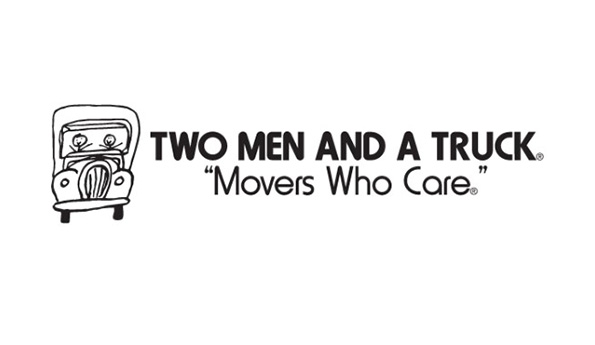 Their offer of services doesn't end here. Two Men and a Truck Jacksonville can offer you much more, including packing services, storage services, residential and commercial moving services. In addition, you can count on the constant help of their professional staff during packing, loading, and unloading of your belongings. Two Men and a Truck will provide you with safe and reliable transportation of your belongings to your new address. During the transport, your belongings will be taken care of by real moving experts, which means that your belongings will be in safe hands. When it comes to safety, it's important to note that Two Men and a Truck Jacksonville can offer you safe storage units. You can use them outside of the relocation process for a variety of purposes.
If you want, you can check out Two Men and a Truck Jacksonville reviews at any time. You will see the comments of their satisfied customers whose move was a wonderful experience. Words of appreciation and the recommendation is the biggest award for Two Men and a Truck company. So, we advise you to choose carefully, and choose the best!
When you have Baymeadows Movers Jacksonville at your side, you can be sure that every step of the relocation process will be dealt with by one of the most efficient and professional moving crews around. This is a reliable moving company that will handle your relocation challenges in a short and more affordable manner. They have been handling every type of relocation since 1996. and have the necessary experience and expertise to help you with a variety of moving solutions. On top of that, they are a full-service moving company that is a family-owned and operated. They treat every single one of its customers as part of the big moving family of Baymeadows Movers Jacksonville.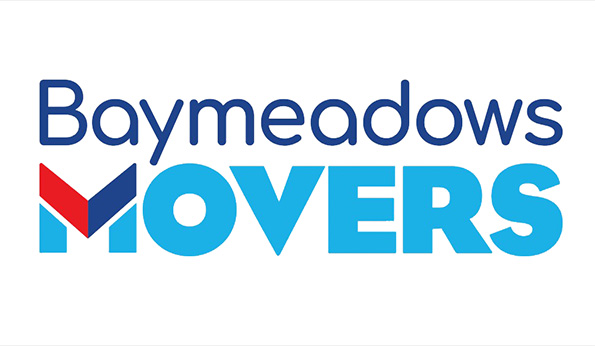 Customers always come first when you're doing business with Baymeadows Movers Jacksonville and 100% customer satisfaction is something they always strive for. As a testimony to that fact, you can see many Baymeadows Movers Jacksonville reviews. The number of recommendations and referrals is something that the company will always be proud of. They will make sure that you're completely happy with your decision. And, in turn, you will be sure that you've picked trustworthy and reliable movers to take care of all your moving and storage needs. Of course, without quality services and assistance, Baymeadows Movers Jacksonville wouldn't be one of the best moving companies in the area. For that reason, you can expect professional help with local moves all over Jacksonville and the general area, commercial and residential relocations, storage services, distribution and logistic services, and so much more.
Make sure that you turn to Baymeadows Movers Jacksonville as they have all the necessary materials, tools, equipment, and expert movers to ensure that you're happy with the end result. Don't waste your time and call the experts of Baymeadows Movers Jacksonville or visit their website to get a quote and additional information.
Bellhop Jacksonville is one of the most reliable and versatile moving companies in the city. No matter whether you plan to move your home or business, locally or long distance, this moving company offers a variety of solutions that will make that process easy and smooth. Additionally, they are offering a number of additional services aimed at handling specific moving tasks like packing or storage. If you want to ensure a smooth and stress-free move but are not ready to deplete all your funds because of it, hiring these movers might be the solution you are looking for.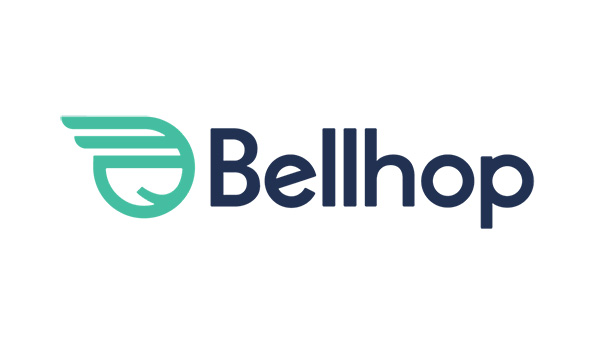 When it comes to movers' reliability, according to Bellhop Jacksonville reviews online, you are currently looking at one of the best and most reliable moving companies in Florida. According to those testimonies, they are a group of polite and caring professionals that are trained for providing superior moving services regardless of the situation or your requirements.
On the other hand, when it comes to relocation solutions, this moving company offers a wide range of options. You can call them when you are moving your home, no matter whether it is an apartment or a large single-family home. Or you can call them to help you move your office. Additionally, they are helping people pack for the move by providing top-quality packing services. If you need storage during a move, Bellhop Jacksonville has a modern storage facility that you canc ount on. It is clean and safe and provides a perfect environment for short and long-term safekeeping.
Bellhop Jacksonville provides superior moving services at affordable prices. To check their rates and hire them for your upcoming move give them a call or get in touch with them through their webpage.
B & B Movers is a family moving company that started its business a little over 40 years ago. They had the desire to offer its customers quality and efficient moving services. That is why when you have experts like B & B Movers Jacksonville next to you then you have no reason to worry. You are in safe hands. B & B Movers provides its services in the territory of Jacksonville, as well as in several other locations, such as Orange Park, Ponte Vedra Beach, Nocatee, Jacksonville Beach, Neptune Beach, Atlantic Beach, Macclenny, and Green Cove Springs, FL, And Callahan. And if you need a professional and safe moving company, you can contact them at any time for a free estimate.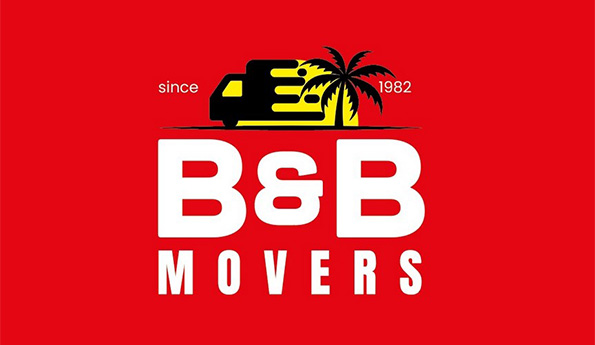 For all the years of their hard work, B & B Movers Jacksonville has gained a reputation as a professional, safe, and proven moving company in its environment. In their offer, you can find a large selection of moving services. Also, at any time, you will receive support and answers for all your questions from their friendly staff. Their range of services includes full moving services for your local and long-distance moving, junk removal, storage services, commercial services, packing supplies, and other very useful services. Of course, B & B Movers Jacksonville will offer you a very good price for their services.
If you look at B & B Movers Jacksonville Reviews, you will see an abundance of comments from our satisfied customers. And you will be convinced of all our words. So, when you decide to relocate, the first thing you need to do is choose the right moving company that can meet all your expectations and needs. B & B Movers can be your lucky card.
If you are looking for reliable movers in Florida, professionals that you can trust, call MoveBright Van Lines Jacksonville. This moving company has been on the market for years and even though they have changed their management in 2020, they have managed to improve the company's services and lift the entire company to a higher level altogether. Therefore, now, they are recognized as one of the best moving service providers in the city. They are conducting relocations of all sizes and types and they can help you with storing your items by providing you with superior storage space. To get their assistance, you can simply dial one of their numbers or contact them through their webpage.Once there, you can get all the necessary information as well as a free moving quote.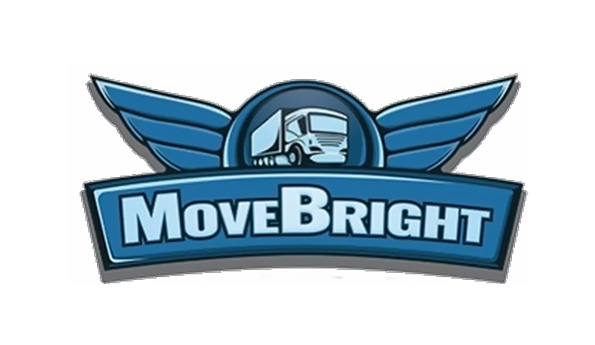 If you are in a search for a moving company, maybe you had an opportunity to read some of the MoveBright Van Lines Jacksonville reviews online. If you had, then you surely know that this is a highly praised company that delivers the best results in the most difficult situations. They have exceptional movers that are highly skilled and dedicated to providing superior services regardless of the circumstances.
MoveBright Van Lines Jacksonville offers a variety of moving and storage solutions. So you can call them for residential and commercial relocations within the city of Jacksonville or across the country. Moreover, they are offering superior packing assistance as well as storage space in their modern and safe storage facility in Jacksonville. If you want to experience a one-in-a-lifetime relocation process with some of the best movers in Florida, give MoveBright Van Lines Jacksonville a call now. They are providing top moving services and they do it at fair prices too.
If you are looking for an all-in-one moving solution, hiring Stewart Moving & Storage Jacksonville should be your priority. This moving company has been successfully serving Jacksonville residents since 2000. And during that time they have grown into one of the most versatile and trustworthy moving companies in the city. No matter whether you are moving a household, business, or a government agency we are here to support you every step of the way. From simple local relocations to full-service international moves, they can do it all. And the best thing is that you can contact them through their webpage where you can get a free quote and all the information regarding the work they do.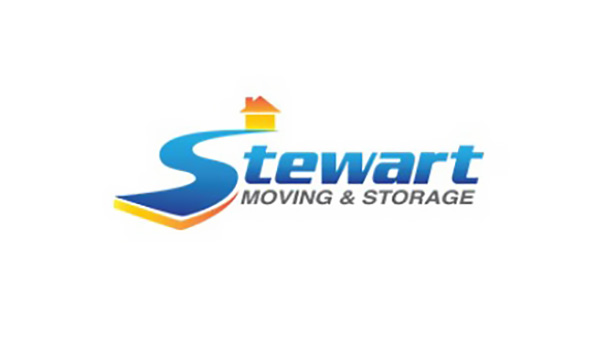 There is no better indication of one moving company's reliability than its longevity. And with more than two decades of experience, this moving company has proven its worth. If you take a look at some of the Stewart Moving & Storage Jacksonville reviews online, you will see that many of their previous customers think the same – these movers are dedicated, experienced, fully equipped, and reliable. And they can provide top quality relocation services regardless of the situation.
Stewart Moving & Storage Jacksonville is a highly versatile moving company with many available services. They are moving individual homes, businesses, and government agencies and they provide assistance with senior relocations. Additionally, they offer packing and unpacking services, home arrangement, cleaning, storage, and much more. All you need to do is give them a call and their polite staff will give you all the details regarding their services and rates.
One of the best ways to ensure a safe and enjoyable moving experience is to contact Stewart Moving & Storage Jacksonville. They are known to provide superior moving services at competitive rates, and for the care and dedication they invest in every relocation process they conduct.
College Hunks Hauling Junk and Moving Jacksonville is currently one of the top moving companies in Florida. They are a highly-skilled group of professionals dedicated to providing superior moving and junk removal services. They can help you move locally within the city of Jacksonville as well as long distances. Moreover, they are here to help you during your decluttering process. This moving company also cares about the environment. Therefore they make sure that all the junk and debris that are left after your relocation process are properly disposed of and recycled. If you want to have these movers handle your next move, you can contact them through their webpage where they provide moving quotes and have all the necessary information regarding their work.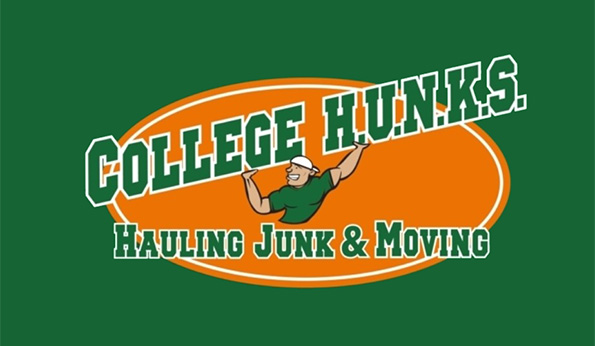 According to College Hunks Hauling Junk and Moving Jacksonville reviews, this is currently one of the top-rated moving companies in the city. Customers seem to really like how they are being treated by these movers. And the quality of their services is at the highest possible level.
When it comes to services, College Hunks Hauling Junk and Moving Jacksonville has many available options. They handle local moves within the city of Jacksonville. But they can also help you move across long distances. If you are decluttering before the move, as most people do, this moving company can help you as well. They provide some of the best junk removal services in Florida, which can make your relocation process a breeze.
If you are not ready to work hard on your next move, give College Hunks Hauling Junk and Moving Jacksonville a call. They will do all the heavy work for you. And they will do it at a reasonable price. To check their rates and availability, give them a call or contact them through their webpage.
Royal Moving and Storage is a premier moving company in Jacksonville FL. They are a family-owned moving company that has been operating successfully for more than 30 years in the world of moving. So far, they have gained a lot of experience, skills, and knowledge. Based on that, they have developed a very rich offer of their high-quality moving services. For long-distance, commercial and residential moving Royal Moving and Storage Jacksonville can offer you full moving services that include everything you need to have an easy, fast, simple, and uninterrupted move from point A to point B.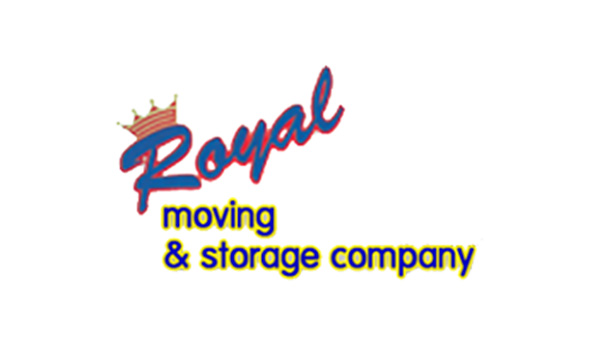 Royal Moving and Storage Jacksonville company in addition to standard moving services can offer you services such as piano moving, apartment moving, and storage services. Piano moving belongs to a group of more complicated tasks, and moving the piano can be a really big challenge. And for that reason, for that job, you need the skilled hands of movers. Storage services are one of the most popular services today because you can use them outside the moving process. For example, when renovating your home, when you need additional storage space or a warehouse, you can always count on Royal Moving and Storage company. They can offer you short or long-term storage services, and safe, clean, and secure storage units for your things. Also, at any time you can visit the official website of the Royal Moving and Storage Company and request a free moving quote.
If you look at Royal Moving and Storage Jacksonville reviews you will see comments and critiques from satisfied customers who are part of their thirty years of business in the moving industry. Satisfied customers are their greatest reward. It is for that reason, they strive every day to hone their skills and supplement their knowledge to ensure you move like in a fairy tale.
MoveDay Movers will be with you for your big moving day and make sure you truly enjoy it. They are one of the best moving companies in Jacksonville, which started its business to enable its customers to move easily, simply, and smoothly. They are a trusted moving company with great experience in the moving industry. You can count on them to take care of you and your belongings during your moving process from start to finish. And everything that you need, MoveDay Movers Jacksonville can offer you!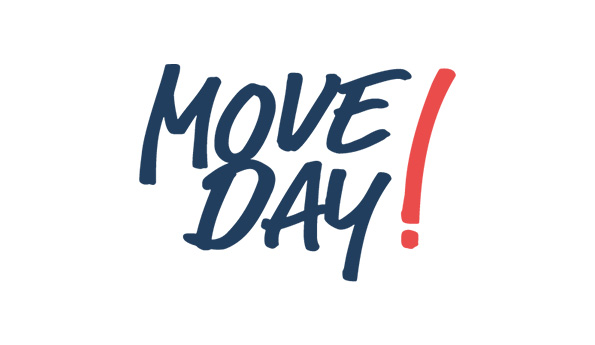 MoveDay Movers Jacksonville is a company that has designed a full range of its services, ranging from the local moving of your home or business premises to long distances. In their offer, you can find a variety of services for different needs. And we believe that everyone will find what I need. Starting from packing supplies, packing services, storage services, loading and unloading, apartment and condo moving to special moving services. Also, in addition to all the services, MoveDay Movers offer you the opportunity to request a free moving quote at any time. If you decide to take this opportunity, you will receive all the necessary information about your move, including the price. For which we can guarantee that it will be more than affordable!
MoveDay Movers can single out specialty moving services from their offer, which include moving your valuables, safes, and many other valuables. And this service guarantees you safety, attention, and security during the moving process. The next service that MoveDay Movers can offer you is senior moving, specially designed to enable our oldest to move easily and smoothly with the full assistance of our professional staff. Also, if you take a few moments and look at the MoveDay Movers Jacksonville reviews, you will be convinced of all our words. A large number of positive comments, recommendations, and some complaints are our best description. So, hire professionals and do yourself a favor.
Must you move with a relocation professional by your side?
Moving is a highly individual process, meaning that one can make their own decisions about every part of it. Usually, people facing a move opt for a DIY move or an assisted relocation – there's hardly ever anything in between. Getting moving assistance doesn't guarantee that you will have a successful residential or commercial relocation – but it surely does improve your chances. A moving professional will be able to provide experience and knowledge, which are two aspects that are of crucial importance during relocation. Usually, they make the difference between a successful move and a total disaster.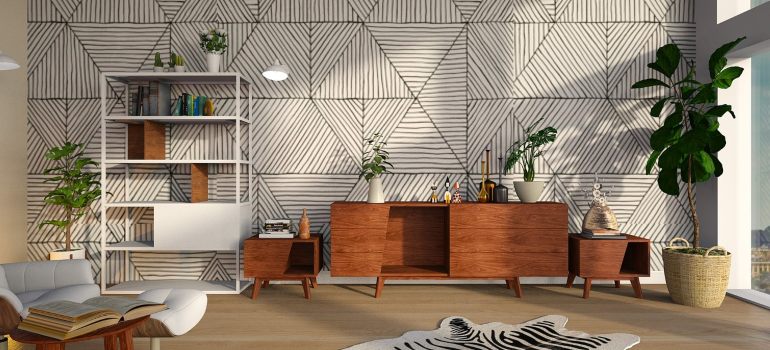 Saving your time and energy by working with a top moving team in Jacksonville is important. But what could be more important is the fact that your items will enjoy the greatest safety when handled by a professional team. While the relocation of common household furniture is tricky, one will need to put in special effort when it comes to relocating delicate or bulky pieces. In fact, we will go as far as to say that special pieces that cannot be replaced must be put in professional hands. Otherwise, you risk staying without your items and seeing them damaged/broken at the end of your moving day.
The three main phases of relocation where professional help is needed
Every stage of relocation comes with particular challenges and obstacles. Thus, we can't say that one phase of your move is more important than the rest. However, there are three distinct phases of your relocation that will require the greatest level of knowledge and experience – planning, loading/unloading, and transportation.
Planning
Creating a moving plan for a local or long-distance relocation certainly seems like a straightforward process. However, it isn't until you have to account for every detail during relocation that you realize just how incredibly complex this process is. One of the greatest perks of working with a qualified moving team is in getting access to a tailored moving plan that they will make at the beginning of your move.
Loading/unloading
Someone will have to carry all of those heavy and jam-packed boxes from your living room, throughout the front door, and into the moving truck. Unfortunately, it's during this phase of your move that most moving injuries tend to happen. With a team of the top movers in Jacksonville by your side, you will get to preserve your safety. Likewise, you'll manage to keep your items intact, as professional movers know what they are doing.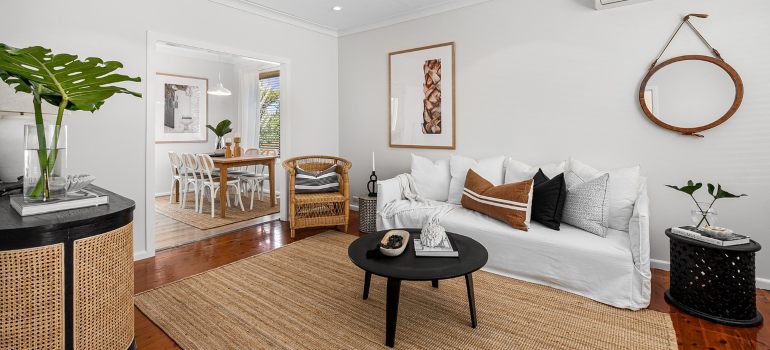 Transportation
Getting your items from point A to point B is relatively easy when dealing with a local move. However, the stakes are much higher during a long-distance or interstate relocation. Driving a moving truck that is filled to the brim is going to be more difficult than you can imagine. But you don't have to worry about making it through the state borders – your movers will take care of it. Jacksonville's top moving teams have seasoned drivers who will provide your items with seamless transport and a safe journey.
Special circumstances call for special services
No two moving endeavors will ever be alike. While some moves can be marked as relatively simple, others present a logistical nightmare. Likewise, some moving endeavors will include the relocation of special items. The good thing is that you can always seek additional assistance in the form of:
Packing services – have packing pros pack up your home from top to bottom. If that seems like too much, you can also opt for partial packing assistance.
Piano moving services – get help with one of the most complex items one can own. Safe relocation of a piano entails special equipment and plenty of special skills.
Auto-moving services – provide your vehicle with the treatment it deserves. Get this special service and make sure your car never touches the ground.
Senior moving services – make sure your parents/grandparents get suitable help. Senior citizens are going to require assistance with almost every moving task.
Storage solutions – allow yourself to experience what having a lot of extra space feels like. When it comes to long-distance and interstate moves, storage almost always turns out to be essential.
Make no mistake – this is merely our selection of some of the most common moving services. But you can find the necessary assistance with almost every moving task that's in front of you. All it takes is finding a moving company in Jacksonville with the right range of moving services.
Your part of the job
Some individuals get too comfortable with the fact that they have complete assistance from a reliable mover. However, this doesn't mean that you have zero responsibilities until the day you have to move into your new home. Quite the contrary – a big part of the job awaits your attention, as you have to be the one in charge of communication.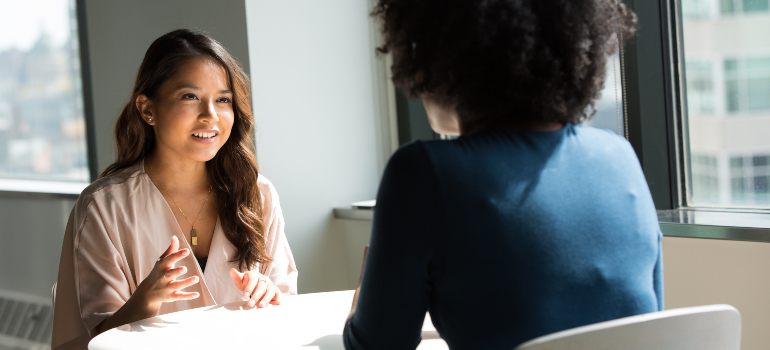 Even the top movers in Jacksonville are not mind-readers. They can't know what it is that you expect of them unless you tell them clearly and concisely. Do you have a specific time frame in mind? Are you hoping to relocate certain items that can be labeled as complex? Would you like to be minimally involved or would you prefer to be physically present? Your moving team is there to be of service to you, which is why you should be open and honest with them. Most importantly, you'll have to maintain good communication from the moment you contact your movers until the last moving box is safely unloaded in your new place of residence.
Can you handle a move with zero professional assistance?
DIY moves are among the most prevalent ways of relocation. Many people believe that having a DIY relocation will be cheaper than the alternative. While the costs of an assisted relocation are initially higher than the ones associated with a DIY move, one needs to look at the bigger picture. How confident are you that you will be able to relocate all of your belongings without any damage? Damaging or breaking just one piece that has special value can be more expensive than any moving quote out there. Thus, people who have to relocate special, fragile, or one-of-a-kind items are advised to do so with the best long-distance movers in Florida by their side.
Moreover, it's important to consider the distance between the two points if you are contemplating a DIY move. If you are moving down the block or to a neighboring city, then a successful DIY relocation could be in your cards. However, if you have to relocate across the state borders, it would be good to reconsider your options. A great distance between the two points means that there's plenty of room for error. Unless you are fully confident in your driving and moving abilities, you shouldn't be so quick to go down the DIY route.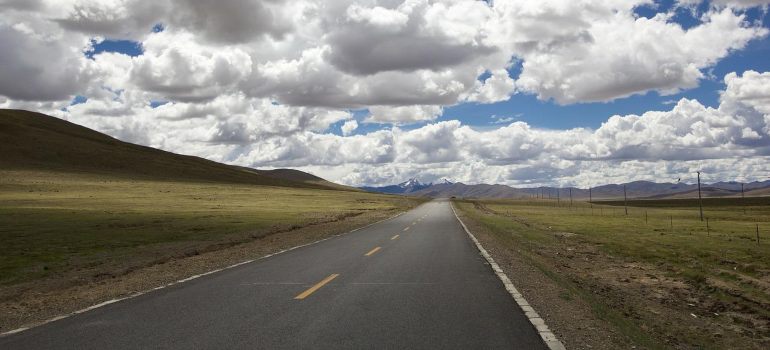 Finally, one must be aware of all the time and effort that relocation demands. Handling a moving endeavor by yourself is a process that will consume all of your free time. Moreover, it's also very likely to require you to take a few days off from work. If you don't feel like you have the mental strength needed to handle a DIY move, it's best to leave it in professional hands.
How to know that you have found a top moving company in Jacksonville?
Those with some basic knowledge on the matter can tell you that there are quite a few signs that signify a reliable moving company. However, one's search for the right moving team is a highly individual event. What works for one person might not work for the other – and vice versa. While you can feel free to add any qualities you personally wish to see in your moving team, consider the following five to be a must:
The necessary licenses. This should go without saying – however, many people forget to check a company's credentials. Make sure a company is properly licensed and has a valid US DOT number issued by the Federal Motor Carrier Safety Administration.
Professionalism. When speaking with a moving company representative, you should feel like they are treating you with respect. The best movers in Jacksonville understand that the customers are the backbone of any business.
Experience. Whether a company has spent years on the market or has hired movers who did isn't what's important. The point is to find a team of Jacksonville movers that knows how to relocate all the items in your home.
Proper equipment. The top movers in Jacksonville can't do much without the right gear. Thus, make sure to find a company with a fleet of moving trucks and accompanying moving equipment.
Uniformity. The best moving companies in Jacksonville care about their brand. Thus, you'll find their movers to be walking around in uniforms that are in accordance with the company's brand.
There's no need to make compromises. With so many amazing moving companies in Jacksonville, you never have to settle for what you think is the second-best.
Be on the lookout for moving fraud
It would be good if there were only good and bad moving companies to choose from. Unfortunately, we live in the era of moving fraud. Thus, it's imperative to learn about the signs that point to moving scams and fraudulent activities. Make sure you keep your eyes peeled for the occurrence of the following red flags:
The avoidance of face-to-face contact. We're not referring to that initial contact that has to be made over the phone. But if you can't seem to set a date with your movers for an on-site moving estimate, don't hesitate to expand your search.
Low-ball moving estimates. We understand one's need to find the best and the cheapest deal. However, when it comes to moving, you want to be careful. Low-ball moving estimates usually point to a company that has no intention of doing a good job.
Large deposits. Just to be clear, you will have to pay a deposit with any moving company. But there's a difference between paying a symbolic sum and giving out large cash advances.
No physical address. Every business needs to have a physical address out of which they run their business. If you can't seem to find one for a moving company you are thinking of hiring, then cut your losses and move on.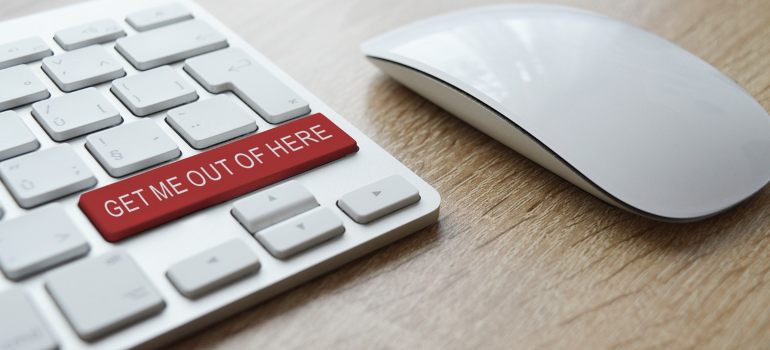 Of course, we have to give special attention to the most obvious one – the lack of proper licenses. Don't even take such a moving company into consideration as it can only bring you troubles.
How can Verified Movers help you find your team of the top movers in Jacksonville?
Everyone can go online, Google the term 'the top movers in Jacksonville reviews' and find a team that they think looks good. However, a lot can be hidden behind glowing moving reviews. Oftentimes, people aren't aware of the fact that moving companies can fabricate their own reviews. In those situations, you wouldn't be getting an accurate representation of a company's worth. On the other hand, by using our Verified Movers database, you would get access to honest and verified reviews.
Whenever a review is posted on our website, it gets checked by our trained professionals. We aim to spot any signs of spam or plagiarism, as we don't condone such reviews. They have no place on our website. Likewise, companies can't pay to alter or delete their reviews, as we value complete honesty and transparency. If you don't know how to differentiate between honest and fabricated top moving companies Jacksonville reviews, then simply rely on our website. We'll help you get complete access to your ideal team.
Save time by relying on our database
When it comes to relocation, one has to invest many different resources. And we not just referring to monetary ones. Quite the contrary – we will go as far as to say that the two greatest resources one has to sacrifice during relocation are time and energy. There are some aspects and phases of your move that will have you spending a lot of your free time, and there's usually no way around it. However, there are other aspects of your move where you can save some of your time – such as the search for the top movers in Jacksonville.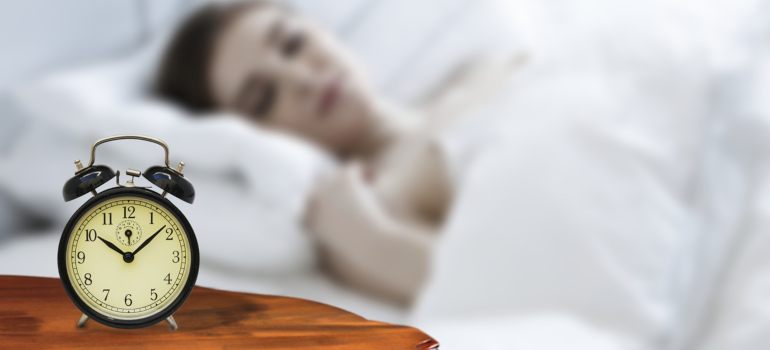 By using our database, you will get complete access to more than 10,000 moving companies that are currently in our system. Of course, only a specific number of them will operate in Jacksonville. But by entering some crucial pieces of information regarding your relocation, you will get a tailored list of potential moving companies. You can then go on to read the aforementioned top moving pros in Jacksonville reviews and find your ideal moving match. All the company profiles in our database come with contact information, so you should have no problems getting in touch with any team.
Information about Florida migrations
Everyone seems to be fleeing to Florida nowadays. This sunny US state is considered to be one of the most popular moving destinations around. If we were to look at the period between July 2020 and July 2021, we would be able to notice that the state has gained 221,000 new residents. This marks the largest gain in residents since 2005, showing that not even the pandemic has stopped people from settling in the Sunshine State. As one of the top five most popular moving destinations within the United States of America, Florida isn't expected to start experiencing negative moving trends anytime soon.
Why does everyone seem to be moving to Florida?
The primary reason why people are moving to Florida at a fast pace is quite an obvious one, as it relates to the weather. Granted, this reason is oftentimes connected to some other circumstances, such as managing to find a good job. Florida has a great job market, allowing people to live and work in this area problem-free. However, it can't be denied that the heavenly weather of this state has a significant influence over a person's decision whether to move here.
It comes as a no shock that family-related reasons are also high up on the list of reasons that have urged people to move to Florida. Whether that's because a person wants to move to be closer to their significant other or in order to find a better school district, the truth is that Florida offers a lot of opportunities for good and stable family life. And let's not forget about Boca Raton – a retiree's paradise. This is one area of Florida that is of special appeal to those nearing or entering retirement.
Jacksonville migration trends and statistics
As a sizeable city in Florida, Jacksonville is expected to be a real attraction among movers and tourists. And this city certainly doesn't disappoint in that department. 2019 reports show that 55.2% more people have moved into the city than moved out. According to that same report, Jacksonville was the nation's fourth highest-ranked city for population gains through moving.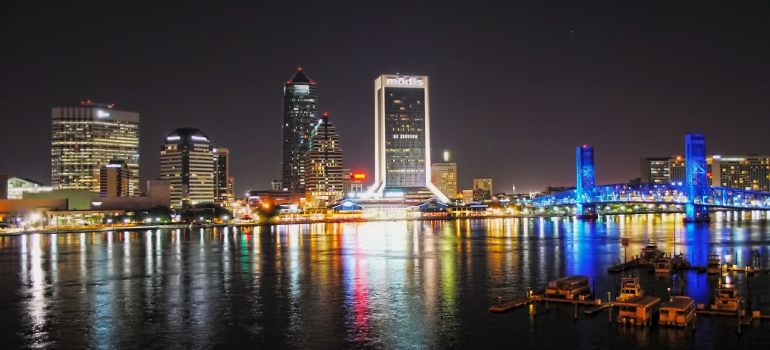 While it might seem that way, the largest portion of Jacksonville's new residents didn't come from another state. Most of them arrived from smaller cities in Florida, and they didn't have to cross a great distance. Of course, there's quite a significant number of people who have relocated to Jacksonville from afar. In fact, California is one of the states whose residents seem to be particularly intrigued by Florida and Jacksonville. Considering the fact that these are two of the sunniest states in the United States of America, it's no wonder that the residents of one would be impressed by the conditions of the other.
Where are people in Jacksonville coming from?
To give you a more accurate representation of the areas where residents seem to showcase a particular interest in Jacksonville, we've taken a look at the compiled data and migration trends. They have shown that the top ten places within the United States of America that might be sending people to Jacksonville are:
Miami-Fort Lauderdale-West Palm Beach, FL
Orlando-Kissimmee-Sanford, FL
Atlanta-Sandy Springs-Roswell, GA
Tampa-St. Petersburg-Clearwater, FL
New York-Newark-Jersey City, NY-NJ-PA
Deltona-Daytona Beach-Ormond Beach, FL
Virginia Beach-Norfolk-Newport News, VA-NC
Washington-Arlington-Alexandria, DC-VA-MD-WV
Gainesville, FL
Tallahassee, FL
This list supports the claim that most moving endeavors carried out every year aren't of interstate nature. Six out of the ten most popular destinations that seem to be sending people to Jacksonville are within the State of Florida.
Why are people moving to Jacksonville?
It comes as no surprise that the beautiful weather is one of the main factors that motivated people to settle in Jacksonville. But you should bear in mind that this is merely one reason – there are many others. For starters, this city in Florida has a strong local economy. There are plenty of jobs available, and people can find employment across numerous industries. Likewise, Jacksonville is a top choice for people with families, as there are many highly-ranked schools within the city. That's why this city is considered to be a family-friendly destination, as it also offers peace and quiet that's important for families.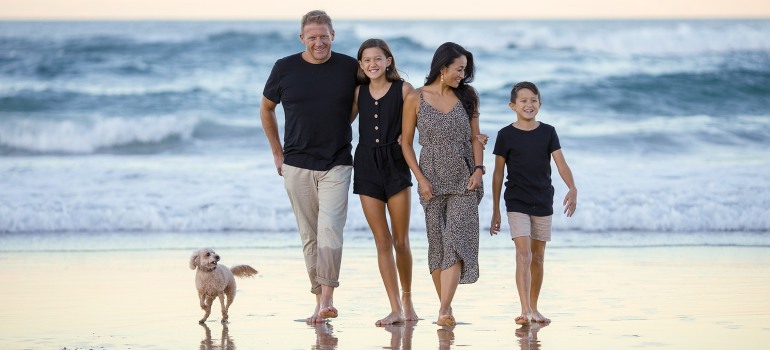 Finally, Jacksonville is an area that's constantly developing. There are many new housing choices in and around the city, providing greater diversity. You can find different types of homes, making it much more feasible to find your dream home. With 874 square miles available, there's enough room for every person that wants to live here.
Where people in Jacksonville are moving to?
Many people will find Jacksonville to be their perfect moving destination. Thus, they will relocate to this city in Florida even if it means traveling from a distant location. However, there are those who already live in Jacksonville, yet decide that it's time to move on. There's plenty of data regarding Jacksonville's migration trends and the places people are moving to and from the most. Data shows that people in Jacksonville are most inclined to move to one of these locations:
Orlando-Kissimmee-Sanford, FL Metro Area
Miami-Fort Lauderdale, Pompano Beach, FL Metro Area
Tampa-St.Petersburg-Clearwater, FL Metro Area
Gainesville, FL Metro Area
Atlanta-Sandy Springs-Alpharetta, GA Metro Area
Virginia Beach-Norfolk-Newport News, VA-NC Metro Area
Deltona-Daytona Beach-Ormond Beach, FL Metro Area
Pensacola-Ferry Pass-Brent, FL Metro Area
Tallahassee, FL Metro Area
Washington-Arlington-Alexandria, DC-VA-MD-WV Metro Area
As you can see, seven out of the ten most common moving destinations for Jacksonville's residents are within the State of Florida. Of course, the residents of this city will venture out of the state, but in a lower percentage when compared to those staying in Florida. Likewise, you'll also be able to notice that this list is quite similar to one of the places which are sending residents to Jacksonville. Due to convenience, there's plenty of migration to and from these locations every year.
The numerous moving options Americans have at their disposal
Americans are no strangers to relocation. An average person living in the States can expect to move 11.7 times in their life. With so many moving endeavors, one would think that we have gotten accustomed to moving. However, relocation still remains one of the most stressful processes we have to go through.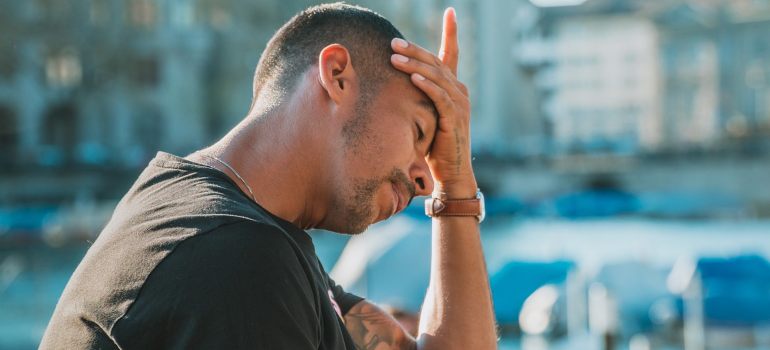 We here at Verified Movers like to use statistics and the available data with the purpose of making educated conclusions. Thus, we have taken a look at the available moving trends and statistics. This time, we have taken a special interest in the way people decide to move. Statistics show that:
1.3 million people choose to move in the DIY style.
1 million people opt for moving truck rental.
650,000 people decide to search for a moving professional.
If you are currently having a dilemma of whether or not to search for top Jacksonville movers reviews, you might be able to use these statistics to gain better insights into what people have decided to do. However, you must be aware of one thing – there's no mention of how many of these moving endeavors were a success. There's a very good chance that more than half of those 1.3 million DIY moves ended with broken items. It's very difficult to relocate precious and fragile items if you don't have sufficient knowledge about relocation.
Why are we on the move so often?
An average American is on the move every couple of years. As someone who must have been in this situation before, we are sure you have had many different reasons for wanting to relocate. However, we have once again taken a look at the statistical data and the available surveys. We have discovered that there are quite a few common reasons that seem to be behind most moving endeavors. They include:
Wanting to find better or cheaper housing.
Deciding to purchase a property after being a renter for quite some time.
Moving out with the intention of establishing your own household.
Relocating after a change in your marital status or moving to be closer to your partner.
Searching for a better school district for your children.
Finding a new job or getting a job transfer.
Moving away for college or university.
Going into retirement and moving to a more peaceful location.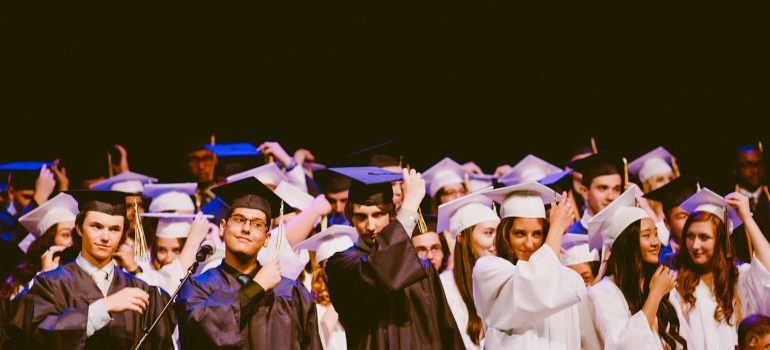 While these are the most common reasons why we move, they are certainly not the only ones. Bear in mind that one could simply decide to seek some change that would urge them to move to a distant location. With how many different options we have at our disposal, there's no reason to stay in a place that no longer brings happiness.
The profile of a person most likely to move
Considering the most common reasons for moving, we can conclude that everyone can be on the move. However, statistical data has, once again, allowed us to make some specific conclusions. Thus, we have been able to notice that an average mover in America is:
Likely to be between 18 and 34 years of age.
Moving with one to two kids by their side.
Renting a property instead of owning it.
One might believe that the millennials fit the description perfectly – and rightfully so. However, due to the lack of high-paying job opportunities, millennials aren't moving as much as the generations before did. Of course, this doesn't mean that this generation is staying put. There are quite a few cities that are a real attraction when it comes to millennials and young professionals. But because of their difficulties to own a house and find a good job, they are oftentimes bound to their family homes longer than necessary.
The real estate market in Jacksonville
If there's one thing to be expected of the cities that are popular moving destinations, it's that they are going to have a hot real estate market. As one of the most populous and popular cities in Florida, Jacksonville certainly isn't an exception. This city has a hot seller's real estate market with appreciation rates that are among the highest in the country. And whenever a city has a hot seller's market, it indicates that there are more people interested in buying properties in the area than there are selling them. Such conditions make it easy for the sellers to demand more money for their properties, leading to an increase in median home values.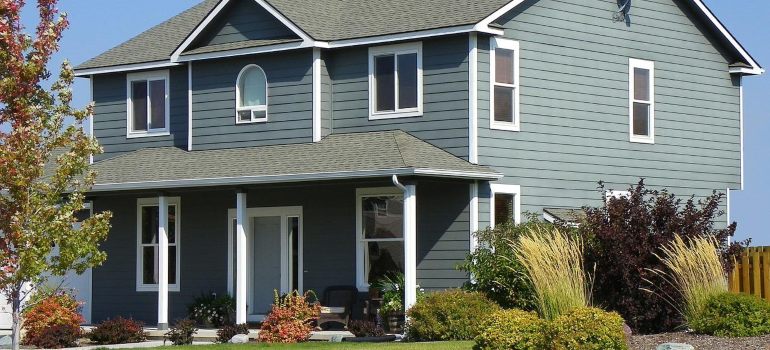 When it comes to the median home sold price in Jacksonville, it currently sits at $274,700. When compared to some other cities of Jacksonville's size, one can conclude that this is a rather affordable price for a home. However, prices in the area are on the rise and are trending up 18.5% year-over-year.
Finally, if you want to buy a home in this area, you'll have to be quick. Houses in Jacksonville sell after about thirty days on the market. In January of 2022, there were 1,270 homes sold, giving you a sneak peek of how popular homes in this area are. It's no wonder that the top movers in Jacksonville are as busy as they are all year round.
The variation in prices
Of course, depending on the neighborhood where you decide to look for properties, you can find homes that are significantly above or below the asking price. Jacksonville has 196 neighborhoods, providing you with more than enough options for finding your ideal home. If you wish to live in the most affluent and expensive area of the city, you needn't look further than Mandarin. The median listing home price in this neighborhood is $482,000, making this an exclusive area of Jacksonville. On the other hand, if you are in need of the most budget-friendly option, you should go for Baymeadows, where the median listing home price is $189,900.
Jacksonville's real estate market predictions
To make predictions about a city's real estate market, one needs to take two things into account. One, the trends related to home values in the area, and, two, the trends related to migrations. We've already established that, when it comes to Jacksonville, more people are moving in than moving out. And this trend has been going on for quite a few years, which is why it's expected to continue. Likewise, we've established that the home values in Jacksonville have been on a steady rise. They have gone up by 27.3% over the past year, which is why they are expected to rise in the next twelve months, as well.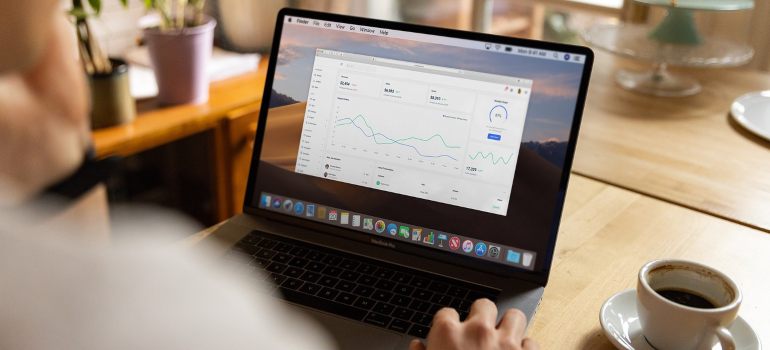 Jacksonville's real estate market shows every sign of future growth, as this city's metropolitan area is the fourth largest in the State of Florida. However, bear in mind that these are mere predictions. While a positive trend is to be expected, nobody can predict the exact percentage by which home values in the area are expected to grow.
Should you invest in Jacksonville's real estate market?
Before investing in real estate (which is one of the biggest investments one can make), it's important to give it some thought. If you don't have your heart set on a certain area and you are hoping to invest in a good real estate market, then Jacksonville could be the ideal place. As a city with a population that is constantly growing, as well as rising house prices, one isn't likely to make a mistake by investing in this area. Moreover, many of Jacksonville's residents are renters and not buyers, which means there's a big rental property market. And while your rental property isn't likely to stay vacant for long, it's very important to invest in the right type of home.
If you are looking to make a profit, buying the most expensive home in the Jacksonville area isn't a good idea. Instead, you should focus on three and four-bedroom single-family detached homes. These happen to be the most common housing units in Jacksonville. It's simple, really – great demand for these homes is going to ensure that you are always able to rent a property, as well as sell it rather quickly should you decide to do so. Since the housing prices are likely to go up in the next twelve months, the best time to invest in a Jacksonville property is now.
The rental market in Jacksonville
A lot of people in Jacksonville decide to rent their homes instead of becoming homeowners. Whether that's a temporary decision or a long-term one, the point of the matter is that this city's real estate market is rather affordable. However, rental market trends in this city also show that the average rental prices are on the rise. Therefore, if you want to rent a one-bedroom apartment, you will have to set aside approximately $1,250. That's a 19% increase when compared to last year's rental prices. If you are interested in a studio apartment, expect to hand out $1,045 every month.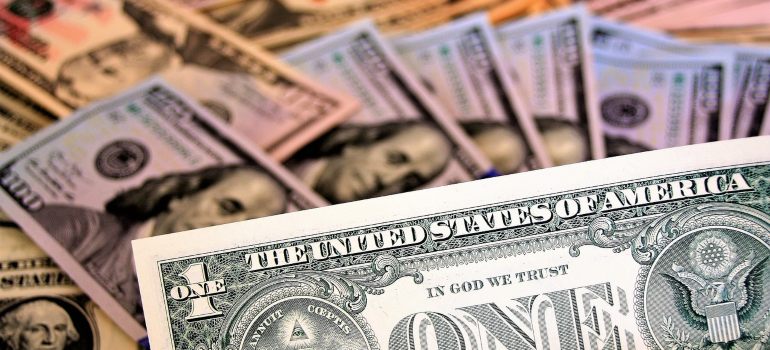 Two-bedroom apartments in Jacksonville go for $1,402 on average, which is a 16% increase.
Three-bedroom apartments in the city cost approximately $1,800 – an 18% increase.
Average rental prices for a four-bedroom apartment sit at $2,045, showing a 17% increase.
The prices in the city might be on the rise, but it's up to an individual to decide whether they work for them. Bear in mind that these numbers show an average value. Fifty percent of properties and apartments will be cheaper than the average value.
Living in Jacksonville 101
Many people choose to move to Jacksonville after visiting the area and falling in love with it. However, there are just as many people who want to move to the area due to everything it offers. While we fully support your decision to search for the top movers in Jacksonville, we also believe that you should familiarize yourself with some key aspects of what life in this city is like. Thus, we here at Verified Movers have composed a list of some of the crucial things to keep in mind before moving to this city in Florida.
The cost of living
If there's one thing that you should learn about an area before moving, it's the cost of living. After all, one needs to be aware of whether they can afford all of life's necessities. In that case, you should know that a relatively low cost of living is one of the main reasons why Jacksonville is in high demand. If we know that the US average cost of living index is 100, and Florida's is 102.8, then we can marvel at the fact that Jacksonville has a 93.5 affordability index. What makes Jacksonville so great and affordable for life is its housing market. The area's housing market has a 78 affordability index, which is significantly below the US average.
Expenses related to groceries, health, transportation, and utilities are all somewhere around the US average. People in Jacksonville that have an average income usually have no problems affording a quality life in the area. Of course, those with a higher salary absolutely love living in Jacksonville. Simply put, it provides them with more chances to save up. This is particularly true for two-income families. They can manage to have a great quality of life in a city as affordable as Jacksonville.
The job market
A low cost of living index is helpful, but it doesn't serve much without a healthy job market. After all, one needs a well-paying job in order to afford the basics. Thus, you'll be glad to know that Jacksonville has a healthy and stable job market. The job growth in the area has increased by 12.9% in the last ten years, with further development in new job openings predicted. With a healthier job market than other metro areas of the same size, Jacksonville provides plenty of job opportunities.
Those interested in education and health care fields can find this city particularly prosperous. There are numerous colleges, public schools, and hospitals in the city, giving plenty of job opportunities. The financial sector is also big, and the transportation and logistics industry is growing by the day. Bear in mind that Jacksonville also has a developed hospitality industry. One can get a job with ease in one of the city's many restaurants, coffee shops, and retail businesses. Finally, with multiple military bases in the area, the city's residents can find jobs in this industry. One isn't expected to run into significant obstacles when searching for a job in Jacksonville.
With so many great employment options, it's no wonder that the unemployment rate in the area is lower than the national average. 6.3% of Jacksonville's residents are unemployed, compared to 8.1% on the national scale. On the other hand, the average salary in Jacksonville is a bit lower than the national average. A person working for an average salary in this city can expect to get $48,270 for their efforts. This is lower than $53,490, which is the national average.
Crime and safety
Whether you are moving with family or relocating as a single person in your 20s, the crime and safety of an area are two very important factors to consider. Everyone needs to stay safe and out of harm's way, even though there's a general opinion that crime rates have the greatest importance for families. When looking at the statistical data, we can conclude that Jacksonville is a relatively safe place. In 2020, this city in Florida ranked 40th for violent crime rates, with 680.20 incidents per 100,000 residents. When it comes to property crime, Jacksonville ranked 70th, with 2,783 incidents per 100,000 residents.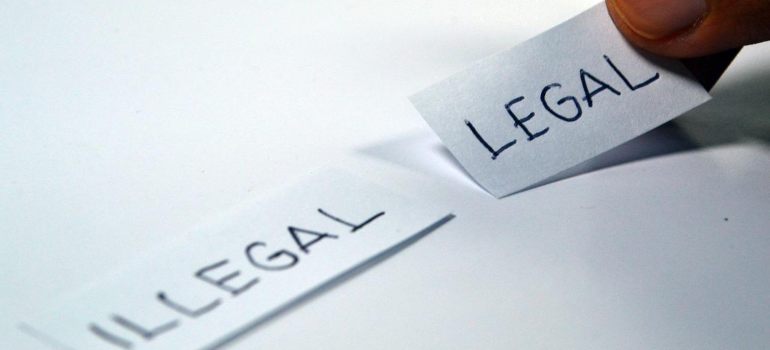 One's chances of becoming a victim of a violent crime aren't negligible. Six people out of 1,000 will encounter violent crime. For comparison purposes, you should keep in mind that both Florida and the rest of the States have violent crime rates of around 4 per 1,000 people.
However, you shouldn't take this as a sign that moving to Jacksonville will be a wrong decision. Quite the contrary – there are many areas in this city which are perfectly safe. Apart from choosing the right neighborhood, we also suggest that you invest in a good alarm system. A comprehensive home security system will help you sleep better at night, as well as keep your peace whenever you are away from your home. If you wish to take it one step further, you can also combine your love for animals with your need for security by getting a guardian dog. There are many dogs that make wonderful companies while also taking good care of your property.
Neighborhoods in Jacksonville
As previously mentioned, there are 196 neighborhoods in this beautiful city in Florida. So many areas give one a chance to search for a place that perfectly corresponds with one's needs. While some neighborhoods are hip and trendy, others are perfect for families or young professionals. We know that having so many different options at your disposal can actually make the decision-making time much harder. Thus, we'll give you an example of a few neighborhoods that are generally considered a great place for life. Feel free to start there and expand your search if they don't turn out to be what you need:
Avondale
San Marco
The Beaches
Riverside
Deerwood
Downtown
Deercreek
Baymeadows
Secret Cove
Golden Glades/The Woods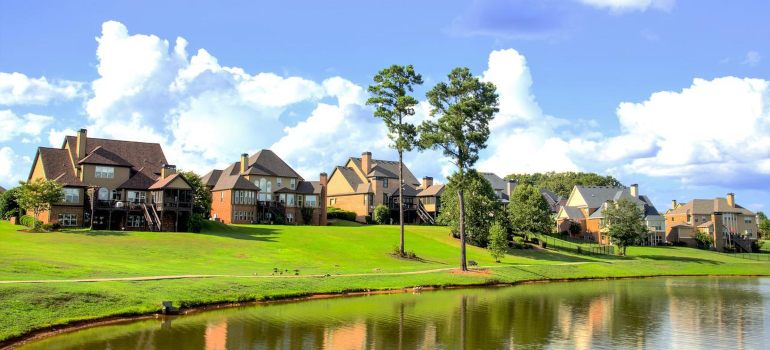 It's entirely up to you to decide what works best for your needs, your family's desires, and your budget. However, we suggest you spend as much time as necessary in the search for the right area. It's not advisable to settle for a neighborhood, as this is a place where you will have to spend all of your time. In fact, if you were to settle on something, it's much better for it to be your property. You can change as many things as you want in and around your home, but you won't have the same luxury with your neighborhood.
The public transportation system
We have some bad news for those who are thinking about moving to Jacksonville and relying on their vehicles after relocation – you might run into some troubles. According to some surveys, Jacksonville was ranked as the second-worst place in America to drive in, which is quite a shocking ranking. However, what this city lacks in commodities for drivers, it more than makes up for in its public transportation system.
Unlike many other cities in the United States of America that experience a lack of affordable public transportation options, the residents of Jacksonville don't share that problem. The city provides its residents with dependable daily services which are cost-effective. More than thirty JTA bus routes can take Jacksonville's residents throughout the city, ensuring you get where you need to be on time.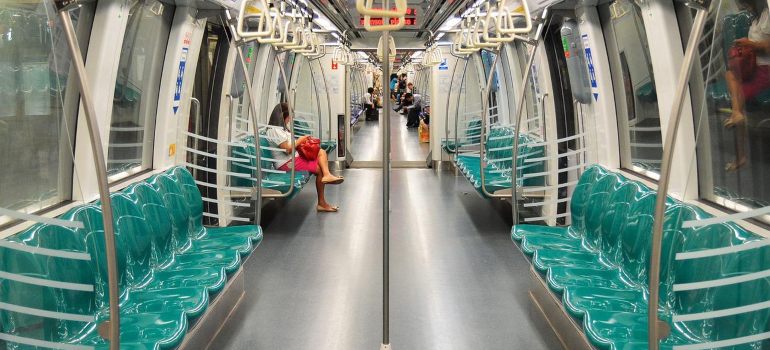 If you are someone who is used to walking, you might run into some obstacles after moving here. Jacksonville was ranked as the 50th most walkable large city in the United States of America, with some neighborhoods faring better than others. If you happen to live in Riverside, San Marco, or Downtown, you will have a good chance of getting places on foot. Moreover, there aren't a lot of bike lanes in the city, so you can't rely on your beloved bike either.
The weather in Jacksonville
You probably already know that you are in for a real treat weather-wise. By moving to Jacksonville, FL, you will get to bask in year-round sunshine and dry weather. While there's year-round sunshine, the hottest months are definitely July and August. You'll have to get ready for some extreme heat and humidity, which is why you'll have to invest in a good sunscreen and keep a water bottle next to you at all times.
January happens to be the coldest month, with temperatures that are characteristic of spring weather in many different states. Thus, if you are someone who enjoys experiencing different seasons of the year, and you find special joy in seasonal activities on the snow, then Jacksonville probably won't be the right place for you. On the other hand, if you love summer, basking on the beach, and you relish the thought of all those summer activities, then you are going to love this city in Florida.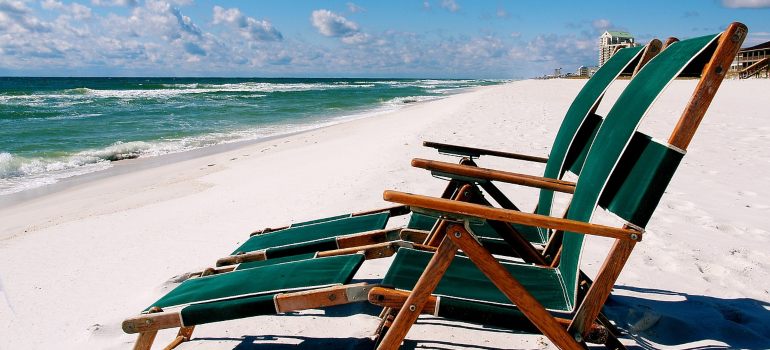 But, beware – Jacksonville's weather might shock you if you are not used to the climate. Thus, those moving from a colder climate are advised to be cautious and prepare for the weather conditions ahead. Purchase appropriate clothing, buy lots of sunscreens, and pay a visit to your physician if you have some pre-existing medical issues.
How to prepare for your relocation to Jacksonville?
As one of the most stressful events a person can experience, relocation oftentimes turns into a difficult process. However, moving doesn't have to be a nightmare – quite the contrary. There's plenty that you can do to make the upcoming process pleasant and relatively easy – starting by hiring the top movers in Jacksonville. Of course, it all depends on how well you manage to assess your needs and find a moving professional that has what it takes to meet them. Just because there are many reliable interstate movers in Florida does not mean that all of them will be the right choice for you.
The second most important thing you need to do is give yourself plenty of time. A lot of people make the mistake of disregarding the mandatory moving preparation until the final week leading up to their moving day. Bear in mind that seven days isn't enough to prepare for relocation, even if your move can be marked as simple. Instead, give yourself six to eight weeks to deal with your moving tasks without struggle and any time constraints.
Creating a moving checklist
To make it even easier on yourself, consider creating a moving checklist. Your checklist will also serve as a moving timeline, showcasing everything that you need to do throughout the process. Having a visual of your duties and chores will make it impossible for you to forget to take care of a task. Likewise, it will prevent you from getting behind on relocation organization, so you won't have to experience that dread of running out of time. Many people wonder what it is that they should put on their moving checklist. Let us put it this way – the longer the checklist, the better. A checklist that goes into great detail will help you keep track of the moving phases that are to come.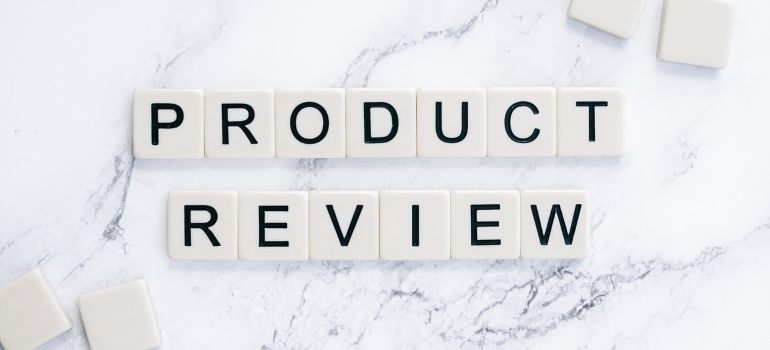 Have a successful relocation with a top moving team in Jacksonville
There are many reasons why relocation could be seen as a difficult and troublesome process. However, there are just as many solutions to the most common moving problems which usually create a complex moving endeavor. To successfully surpass all obstacles on your way, all you need to do is find a team that consists of the top movers in Jacksonville. With their support and guidance, you will be able to experience a seamless transition to your new location. When in doubt about where to find such a team, all you have to do is turn to our Verified Movers database. We have more than 10,000 moving company profiles in our database, giving you access to relevant results. Don't hesitate to contact us with any questions you might have. We'll provide you with all the answers you seek.