When you start planning your move, you will probably realize that you have more large items than you originally thought you had. Since this issue has become very common, we have decided to write one text that should help you organize your move. We have compiled a list of tips for moving with major appliances to help you relocate to your dream home. Therefore, what you are going to read is going to try to ensure that your move is swift and easy. This is our part. It is up to you to choose the right place for you to move to. Also, it is up to you to organize the move in the best possible way. After all, if you don't, you and your family will suffer a bit. It is not easy to get the move done on the go. Therefore, play it organized and play it smart.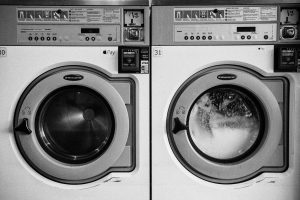 The first thing you need to do when moving with major appliances
No matter whether you are moving homes or moving offices in Delaware, you will need to make sure that your items can fit into the moving truck of your choice.
DIY move and moving with major appliances
We live in a time when every dollar matters. So, people try to save as much money as they can. In order to do so, they fail to rent a large enough a moving truck. This, obviously, happens when people plan to move their items themselves. Thinking that renting a smaller moving truck is going to be cheaper can prove to be wrong on so many levels. After all, just imagine how much time you are going to need to pack and unpack the moving truck more than once.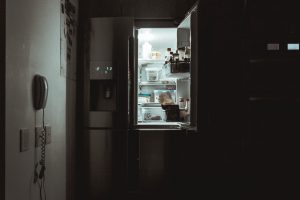 Plus, you will need time to go from one place to another and back, multiple times in a state as big as Texas. This way, not only are you losing money, but you're losing time as well. You will spend your money in this case predominantly on the truck itself. After all, the longer you have it, the more you will pay for it. Furthermore, if you are going to require multiple trips in order to move all of your stuff, prepare to spend more on fuel.
Hiring a professional moving company for moving with major appliances
In the case that you will contract a moving company to help you with your move, make sure to have them come over and examine your load. Moving with major appliances is something that they deal with on a daily basis. However, no matter how experienced a mover is, he will not know what he needs to move until he takes a look at it. Therefore, insist on your mover coming and taking a look at your load. This will ensure that the move is done quickly and easily. Therefore, choose the right size of a moving truck, no matter how steep the price may be. Moving in Utah can always get more expensive.
Packing your large items
The largest items that you will have and that you will have to move will be the following:
Refrigerator
Freezer
TV
Stereo
Dishwasher
Washed
Drier
Stove
Apart from these electrical appliances, your large items that will require moving are:
Beds
Sofas
Cabinets
Wardrobes
Tables and desks
As you can see, there is not much that you can do in order to protect these items from damage during the move. However, you should use a proper packing guide. What you can do is to wrap them in plain plastic or bubble wrap. It will keep them from getting dirty while being moved. Otherwise, they should be fine.
Make sure to move your items carefully
When you have a pile of large items on your hands that need moving, you need to be careful when you're doing it. In order to do that, make sure that the items are clean. Should there be any grease on them, your friends, or movers, will have difficulties with having a sturdy grip on them.
Furthermore, clear the path. Make sure that the path through your apartment or the house is clear. All hallways must be debris-free in order for you to safely move the items out. Otherwise, you might trip, get hurt and damage the item that you are carrying.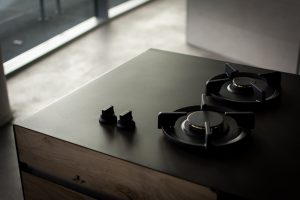 Lastly, provide your friends with adequate equipment for moving. Gloves are basics. While you will probably not need to buy protective shoes for them, make sure that they do wear closed-top shoes when helping your moving with major appliances. Also, all of them should wear long trousers and long-sleeved shirts. They will provide a certain level of protection to extremities of all of your moving friends.
Now, let's take a look at how to maximize the space in your truck when moving with major appliances.
How should you load your items into the moving truck in order to maximize space
Large items take up a lot of space. That's simply the way it is. Therefore, you need to pack in a smart way in order to maximize the available space. This is one of the reasons why people decide to hire moving companies when they are moving with major appliances. Simply, it is easier to let other people worry about issues such as this one. Especially when it is their job to do just that.
In order to fit as much stuff inside your moving truck, you should load large items first. This means that all of your appliances that we mentioned above, plus all of your large furniture need to go in first. Now, depending on the geometry of your moving truck, you might be left with holes in your appliance puzzle. Try to fit smaller and lighter items here. Pack all the way to the roof and you will have enough space to fit everything.