What is maybe the most important thing for having a safe relocation? Without a good moving company, it is impossible to accomplish a safe relocation. But, without technical support and logistics, moving can not be imaginable. So, we will focus on moving trucks and their importance in the moving process. Maintenance is required, so movers listen up! Follow our instructions and maintain a good reputation.
The importance of maintaining moving trucks
As a professional moving company, as you are, you will intend to keep a good reputation for which you have worked for years. Your reputation is something that can aid easily if you don't work on it constantly. It really depends on your focus in the moving business. If your focus is a city to city moving, we will help you to find a way to maintain your moving trucks in order to keep the client's confidentiality. And that is the most important thing in the moving business. As a moving company, you are obliged to give your future clients a royal treatment. If you want to be a moving company on which clients can rely on.
That is why you will need logistics that will not fail you. Your clients need a reliable partner in moving, which will take care of everything in the moving process. And that is why you need to maintain your moving trucks in the best way you can. If you are focusing on a city to city moving, you need to have your maintenance department. That department will inspect all the moving trucks before they start and when they return. All in order to be certain that your logistics won't fail. Your clients are ready to confide their household to your company, don't disappoint them.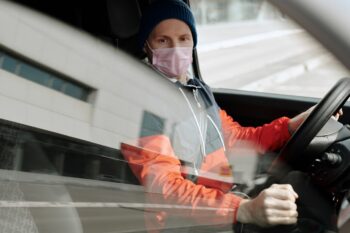 Commercial moving
If you are focusing on commercial moving, a professional moving company, you need to be prepared. Because your clients would cherish punctuality. So, your moving trucks need to be there as it is scheduled, right in time. Clean them, vacuum them, and tighten them up. You need to check and change oil because it is the key factor for the truck running smoothly. If they have running frequently, check the oil every 2000 miles crossed. Then, commercial moving will be done in a professional way, and you will get good recommendations.
For you, nothing is more valuable than a customer's confidence. Once you gain confidence, it will be hard to maintain it. So, keep up with technology, maintain your trucks, and renew them every time. In order to get the job, and win your client's confidence, you need to invest time and money. Because you will need to try hard to make a breakthrough in the moving business, so don't lose your status as a reliable moving company because your moving truck has broken in the middle of office relocation. That is not a good perspective for your moving company. So, act like a professional and be a professional.
Moving to another state-maintain moving trucks
When you are intending to be a moving company that will be scooping towards the state to state moving, the main thing you need to do is to get your relocation trucks in order. First, check your tire pressure on a weekly basis. Good and new tires need to be checked because if the pressure falls out, the moving truck can not drive safely and carry all the weight. But, if the pressure is too high, that is not good also, because on high temperatures it can make the tire burst, so you are risking the driver's safety.
As a responsible moving company, you need to pay attention to your driver's safety. When the vehicle is checked on a weekly basis, you will not have anything to worry about. Your truck will be running like clockwork. Invest in your logistics and it will come back to you. Because you will get customer loyalty in return. And that is something that is priceless. State to state moving is demanding because you need to control and coordinate different kinds of transportation. Your future customer has fears that something bad will happen to their shipment. So, sure them that everything will be alright by providing them a safe relocation.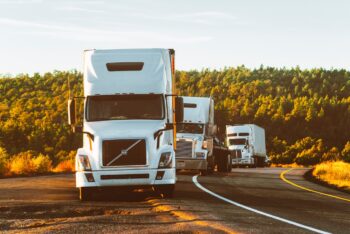 If the client is moving a vehicle
What will you do when your client wants to relocate his vehicle. That will be a tricky and demanding relocation. So you need to be ready for it. If you are auto moving check every single detail in the moving truck. Don't allow poor suspension, because it will make the shipment move and bounce during the bumpy ride. And that can cause a load to break, damage, and lose. Nobody wants that scenario to happen. So, watch out for bad suspension.
Know one fact, your client doesn't know anything about the moving process. You are his reliable partner that is going to guide him through the complicated moving process as auto moving is. He is worried about his vehicle, is it going to remain whole and arrive safely to an agreed location. But, your primary concern is the maintenance of the moving trucks. Don't forget to inspect it thoroughly every time when they are going on a road. Because, if you pay attention to your moving trucks you won't have problems in realization of the moving process and your clients will know that they can rely on you as their moving partner.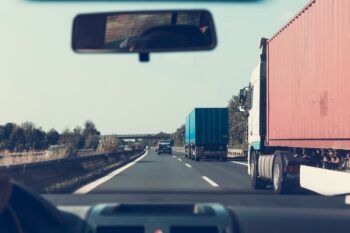 Maintain your moving trucks
One of the premises of safe relocation is definitely an investment in logistics. Be proactive, because you cannot obtain in the moving business otherwise. Your biggest concern is your customer's safety and their shipment. Moving trucks need to be fully inspected before and after every relocation. Your window to your clients is the way you present yourself to them as a company. So present yourself as a serious moving company and nothing can go wrong.