Moving brings us a lot of stress. We have to think and make plans in advance. Checklists are very useful whether you are making a long or short distance move, so you should make a checklist at least two months before the move. However, except for the furniture and other things you possess, you might have a big concern about importing pets to Arizona. So, let's find out what should we do and what we have to know about moving with our lovely pets!
Requirements for Importing Pets to Arizona
When you are importing pets to Arizona, you will need a health certificate from a veterinarian. Whether if its domesticated or exotic animal, be sure to get a health certificate in time before the day for move comes.
Other than pets, you will have to pack and take care of your belongings too, that's why you should use a proper packing guide!
Domesticated Animals
Here we have cats, dogs, and domesticated birds. If you are planning to move and bring these lovely creatures with you, you will need to know what are the requirements for importing pets to Arizona. A document that your pet got Rabies Vaccine is the most important thing. Otherwise, you won't be able to import your pet to Arizona. Let's see how health certificate looks like.
The certificate should be issued by an accredited veterinarian
Every certificate is valid for the next 30 days
Every copy of the certificate must have an original signature
The certificate includes information that your animal is vaccinated against rabies (12 weeks and older)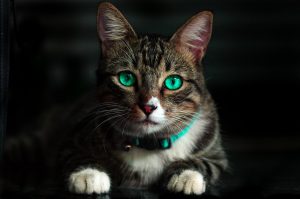 Domesticated Birds
Same as dogs and cats, birds can be a lovely company. In order to move your birds to Arizona, you will also need a health certificate. Therefore, you should prepare and get the health certificate in time. These are the things that a health certificate for birds should contain:
The certificate should be issued by an accredited veterinarian
A certificate is valid for the next 30 days 
All certificate copies require an original signature
At the moment of entering Arizona, the certificate has to be with the bird
Also, the certificate requires information that your bird is not infected with Avian Chlamydiosis and that your bird wasn't exposed to other birds infected with the same virus in the previous 30 days.
Can my pet fly with me?
Understandable, every pet owner would love if their lovely pets can fly and travel with them all the time. However, airlines and country rules make that impossible. Sometimes tiny pets can fly with you and can be placed in the cabin. That is allowed if the flight is within the United States. But, international flights require pets to fly via cargo.
If you are concerned about your pet safety, ask your professional mover for any advice or try to find some of the professional pet transport companies. They will find the best way for your pet to travel and explain that sometimes it is better and safer if your pet is traveling in the manifest cargo.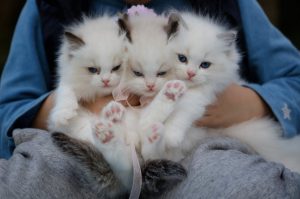 Do not forget to make a moving inventory list. It is very important, it will help you not to forget to pack stuff, for you and your lovely pet also. That's why you should check on reasons you need a moving inventory list!
Is cargo travel safe for my pet?
Most of the airline companies won't allow you to bring your pet into the cabin with you. Because of that, you will search for the good, pet-friendly airline company. What does that mean? You will have to search for an airline company who has cargo area pressure which is temperature controlled. Also, check if they have some good pet safe policies. 
If you are in need of portable storage container, check on benefits of renting a portable storage container!
Costs of Importing Pets to Arizona
Costs of importing pets to Arizona vary and depend on a lot of different things. Factors like origin, size, breed, the destination, or time of the year can affect the price of your pet move. So, the best thing you can do is to talk with your professional moving consultant. Professional moving companies have consultants who are specialized in pet moves and they can give you advice and help you on how to move your pets to your new destination.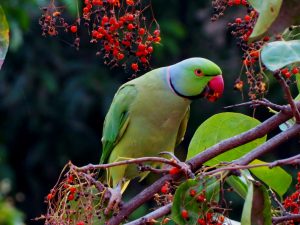 However, some pets can endure the move easily, but on the other side, there are some who can't stand the stress. Even if your dog is old, or have a nervous temperament, that doesn't mean they can not travel. Be sure to inform your moving consultant about your pet, about their temperament or health issues so they can provide everything that is necessary for your pet to travel safely.
If you are wondering what can you do after the move, check on fun family activities to do after the move!
A professional Moving Company
Except for the pet moving services, a professional moving company can provide plenty of other services that you will need. As we know, the moving process takes time and causes a lot of stress. The best option, in order to reduce the stress and save some time, is to hire a professional moving company. If you need a cross country movers help, check on cross country moving companies Arizona.
A professional moving company has very well trained workers and years of experience. In order to find a good moving company, you will have to do some research on the internet. Every professional moving company will calculate the costs of your move in advance and suggest what kind of services you might need. You will be able to establish good communication with them and ask whatever you need to know about the move.
Some moving companies also offer discounts for their services. For example, if you decide to rent a storage space from the moving company you are hiring, and if you want to pay for a few months in advance, you might get a discount or a month for free!
Here are some of the services that you might expect from a professional moving company:
Packing and Unpacking
Truck and Transport
Safety and Moving Insurance
Storage Units
Special services (moving a piano)
Hopefully, you will find this article useful if you are importing pets to Arizona. Enjoy your new home with your lovely creatures beside you! Good luck!