Deciding to move can be a very hard decision to make. There are many factors you should take into consideration when you debate this question inside the household. Many people relocate due to a new job opportunity, or in a search of a more prosperous life in a big city. Whichever reason it may be, hiring professionals like Verified Movers to match you with reliable professionals will ensure a smooth and stress-free move. Moreover, if you are currently living in the beautiful sunshine state, also known as Florida, and you plan on moving from Jacksonville to Miami you came to the right place. Reading this blog will help you find out what to expect. To be more specific, you will find out what are some advantages and disadvantages of moving to Miami.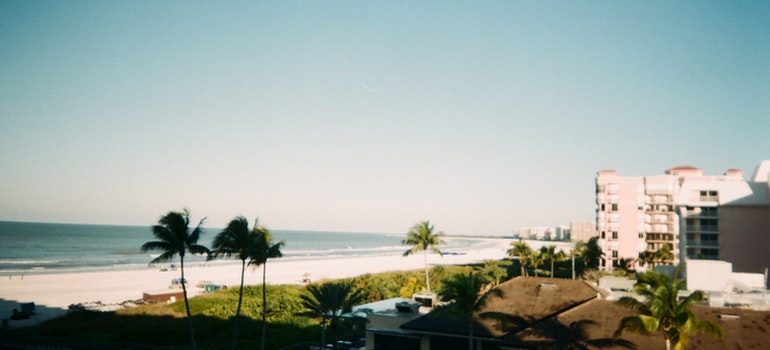 What to expect when moving from Jacksonville to Miami?
The first thing that you will notice when moving from Jacksonville to Miami is the notable change in population. Miami has a population of around 450,000 people. While Jacksonville has a population of around 900,000 people. Therefore, if you are getting tired of a crowded city like Jacksonville, moving to Miami may be a good change for you. However, if you want to make sure that nothing goes wrong during your move you should definitely hire some of top Miami movers from our database. On that note, even if something does go wrong your belongings are completely covered by insurance which you get upon signing the moving contract. Another big difference you will notice is the cost of living when you move to Miami. Namely, when you are moving the first price you will notice is the housing price. The average home cost in Jacksonville is around 180,000 US dollars. While the average for Miami is 330,000 US dollars.
If we take 100% as the national average, let us take a look at other costs. Some of the other costs to consider when comparing the life in Jacksonville to life in Miami are:
Food and Groceries– the average for Jacksonville is 93.5% while the average for Miami is 107.3%. Thus, the cost of food and groceries is almost 14% higher in Miami compared to Jacksonville.
Medical– the average medical expenses in Jacksonville amount is around 97.1%. While in Miami they equal 98.8%. Which is not that noticeable.
Housing– the average housing in Jacksonville is more than 20% cheaper than the national average. It is 78% while in Miami it is 142.7%, which is more than 60% higher than in Jacksonville.
Utilities– the average utilities will cost you 102% in Jacksonville. They will cost you slightly less in Miami, about 95.5%.
Activities and attractions in Miami
Even though it is less populated than Jacksonville, Miami is a city that has a lot of attractions to offer to its new residents. Firstly, it has an abundance of beaches for you to choose from. If you want to spend your day enjoying beach activities with your family, surfing, sunbathing, or even having a picnic, be sure that there is a beach you can find to do all these activities. For example, one very popular beach aside the Miami Beach is Lummus Park Beach. When you visit it, you can expect beautiful scenery, white sand, and panoramic views of beautiful turquoise waves. All of this is accompanied by the beautiful smell of the sea and wave sounds. Therefore, you will surely enjoy your time on the beach. You will also notice that beaches in Miami are much more beautiful than those in Jacksonville.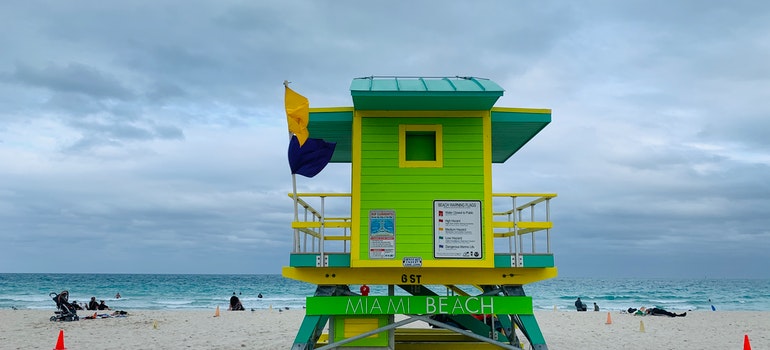 Moreover, Miami is famous for its nightlife scene. An average of 23 million people visit the city of Miami on a yearly basis. Most of these visitors come to experience the glorious nightlife the city has to offer. You can choose a club based on the music you prefer to listen to. However, whichever clubbing style you like, Miami won't disappoint you.
Whether it is grabbing drinks with your friends after work, or partying until dawn you will surely enjoy your adventure of clubbing in Miami. Thus, if you are coming from Jacksonville in search of fun nightlife, make sure to hire some of the top movers in Jacksonville we can match you with.
Prepare for the move
Preparing for the move is crucial. Make sure to make a list of all the services you require before you hire the movers. We can provide you with a free quote for some of the best long distance moving companies Jacksonville has to offer. This will help you better organize your moving budget. Make sure to pack room by room so that you do not forget anything important. While you are at it make sure to label the moving boxes by the room, this will help you unpack much faster. Because you will not need to open every box to check what is inside before you place it in a room.
In addition, if you do not have time to pack, you can always add the service of packing to the list of services you will be needing from the moving company. If you have any fragile belongings or larger pieces of furniture, make sure to let your moving company know in advance. If you let them know in advance, then they can prepare to pack everything in a safe manner. Hiring long-distance moving companies Miami will guarantee you the safety of your belongings.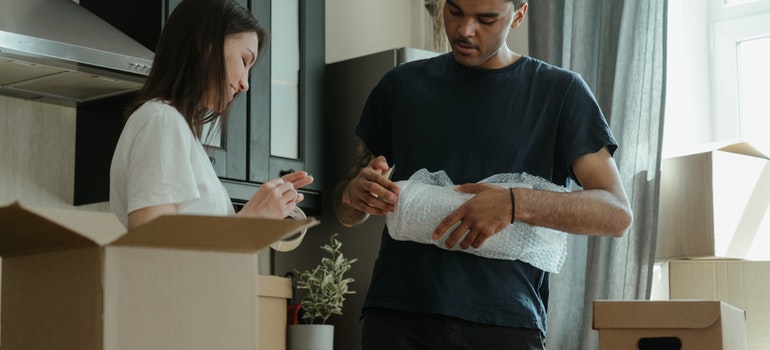 Summary
Moving from Jacksonville to Miami is not that drastic. The weather conditions are pretty much the same, you are not leaving the State. However, one difference that you will probably feel is the cost of living. Miami has 20% higher average living costs than Jacksonville. Keep in mind, that hiring a professional moving company will make your move much smoother and safer. Good luck with your move!