Relocating to a new home is always a daunting and exciting prospect. While your hands will be full, it is still a great opportunity to learn something new and to get to experience living in another setting. While moving from Cleveland to Jacksonville is not the longest journey that you can make, it is still a considerable one. You may want to hire professional movers to assist you with the 13+ hour drive that the relocation entails. If you want to choose from a selection of top moving companies, Verified Movers stand at your service. We will help you select the ideal mover! But before you can get to the relocation process itself, you may want to prepare accordingly. This is what this article will be talking about.
Moving from Cleveland to Jacksonville 101
In a nutshell, the whole process is "exceedingly simple". All you need to do is to:
Get to know both places
Prepare for the relocation process
However, these two simple steps are quite long. You will need to devote some time to them if you want the best experience. While you are researching some of the long distance moving companies Cleveland has on offer, take the time to learn more about the city. Even if this is your home, there might be things that you take for granted. You need to know what you will be giving up and about the things that you might not have in your new city.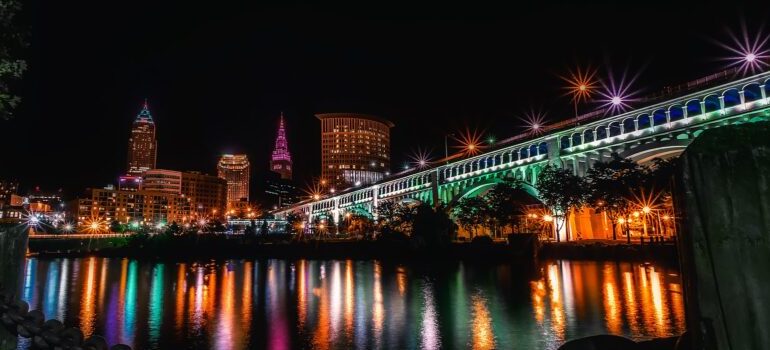 First, understand Cleveland
To start things off, Cleveland city is an amazing place in and of itself. It features great living costs, is extremely safe, and offers a somewhat suburban feel. 
Cleveland statistics
There are almost 384,000 people living in this city. The median household income is somewhat on the low side, standing at about $30,000. But the median property value is also low, one of the lowest in the country, in fact, being around $71,000. The city also has a problem with a high poverty rate, which is way higher than the national average, and stands at 36.4%! The median age of its residents is 36 and the average household owns one car. Education-wise, the largest institutions are the Cleveland State University, Cuyahoga Community College District, and Case Western Reserve University.
Pros and cons of living in Cleveland
Pros
The first major benefit that the city offers is the lower cost of living. For example, if the national average living costs are ranked with a 100, Cleveland's would be 72. Then there's the extremely affordable housing market, which adds to the draw. The city features a superb mass transit system, the Rapid (Regional Transit Authority). It is a safe and reliable service, which is extremely affordable. For as little as $3, you can get from downtown to the airport.
There is also a lot to do in and outside Cleveland. The Flats are close by, and they are really hard to beat when it comes to outdoor activities. You can also enjoy the music of the Cleveland Orchestra, visit the varied animals at the Cleveland Metroparks Zoo, broaden your horizons in the Cleveland Museum of Art, etc. Lastly, the city really comes together to celebrate certain events, such as St. Patrick's day, and the Cleveland Pride festival.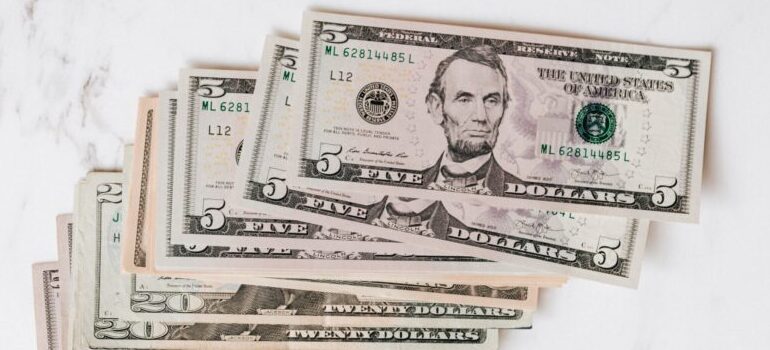 Cons
If you are not a business owner, or not working from home, you might find it hard to find a job in Cleveland. The job market is somewhat inactive, mostly suited for college graduates in the fields of finance, automotive industry, and health. For everyone else, it will be really hard to land a job in the city.
Then there's all the snow shoveling you will need to do. The city features around 62 inches of snow each year, and the roads seem to be perpetually under construction. Lastly, while the living costs, in general, are quite low, entertainment and dining out are at a premium.
Moving from Cleveland to Jacksonville – Get to know Jacksonville
Once you figure out what is it that you like and dislike about Cleveland, it is time to set your sights on Jacksonville. Before you search for long distance moving companies Jacksonville has to offer, get to know the city, what it can offer. If you can, arrange a visit in person before you relocate. 
Jacksonville statistics
The city of Jacksonville is larger than Cleveland, with a population that numbers over 900,000. The median household income of its residents is around $54,000, and the median property value is about $184,000. As you can see, the city offers a higher salary but the homes cost more as well. The living costs are also a lot higher than in Cleveland, something that you might want to get accustomed to.
Pros and cons of living in Jacksonville
While they may be higher than in Cleveland, the costs of living in Jacksonville are quite reasonable. You will be paying more for the opportunity to enjoy great weather and a somewhat large city full of amenities, but it will not break your bank. The city has access to some of the best beaches in the country while retaining a "small-town" atmosphere. You will rarely if ever, see any snow in the area, as the last one has been seen in the late 80s.
However, there are some drawbacks as well. The public transportation system is not all that great, and you may need a car to navigate your way around the city. Definitely a far cry from Cleveland's Rapid. It might be in your best interest to get a driver's license before you relocate.
Then there is an alarming crime rate in some areas, a somewhat undeveloped job market (not as bad as in Cleveland), and a higher risk of pest issues. But you will be living in Florida, so that is to be expected, to be honest.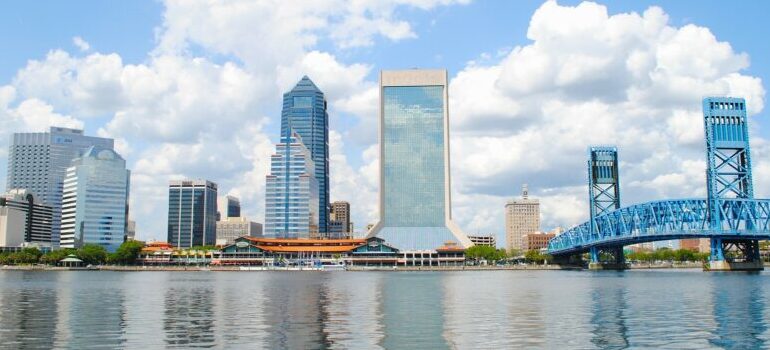 Moving from Cleveland to Jacksonville – The relocation process
Once you decide that the relocation is indeed what you want to do. You will need to go through the relocation process. You may need to read up on a lot of cross country movers reviews South Florida has, to get the best deal for your move. There is a lot to do to prepare for the process itself, as well. Here is a small list of things that you will need to go through:
Set a moving budget
Create a moving checklist
Declutter
Hire a professional mover
Acquire packing supplies
Organize your time
Pack an essentials bag
By going through the list, you will be moving from Cleveland to Jacksonville in the best way possible. If you need to learn more about the moving process, feel free to get in touch with us and we will provide you with a specialized guide that is perfect for your situation!