Long Distance Moving Companies Bismarck
Get Your Instant Moving Quote
Sponsored Companies

Verified Business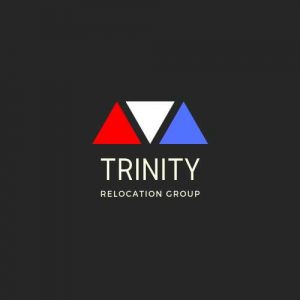 2300 Palm Beach Lakes Blvd Suite 301, West Palm Beach, FL, USA
When it comes to finding long distance moving companies Bismarck that can accommodate your every need, it's something to really look into. Choosing a reliable long distance mover in North Dakota is not like shopping for groceries. There are things you need to investigate:
Are they certified Bismarck moving experts?
Does the company I found have an official website?
Do they offer the range of services I need from long distance moving companies Bismarck?
How affordable and reasonable are they in terms of quotes and estimates?
Do people trust them and rely on them for sensitive relocation work?
These are all valid questions that you should have an answer to before you hire any moving company. Especially if you are in the market for cross country movers North Dakota. However, finding the answers to all these questions might take up a lot of time. And the more candidates you find, the more time you end up spending. Unless there was a way for you to get most of these answers in one place?
How does our choice of long distance moving companies Bismarck fit in here?
Easy enough – Verified Movers makes it our goal to make the concept of relocation as easy as possible for you – the customer. And so, it is with that goal in mind that we created a unique and detailed database of professional US moving companies.
All of them are BBB certified and approved, with years of experience and a wide range of services. In addition to that, you can find all the contact information you need about these companies (website included) as well as positive/negative reviews from previous clients. All it takes is for you to answer some quick questions on our website and get your match for the potentially ideal long distance moving companies Bismarck.
What makes life in Bismarck so appealing?
Bismarck is the capital city of North Dakota and one of the most popular places in the state to call home. The city has a rich Native American and German heritage and was once the capital of the Dakota Territory, so Bismarck has been a crossroads city from the very beginning.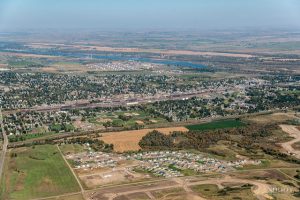 With more than 65,000 residents currently living in Bismarck, the city presents the center for government in North Dakota. The capital of North Dakota has a burgeoning energy-oriented industry, especially in the development of coal, oil and synthetic fuels. This is also one of the reasons employment blossoms here together with the population growth.
Exploring the fun sides of Bismarck
The riverside of Bismarck offers plenty of green space. Hence, it is one of the most wonderful aspects of the city, especially in the summer. Even though Lincoln, General Sibley, and Jaycee Centennial parks represent some of the most popular spots in town include Downtown Bismarck. And this is where you will find all of the action. This is where many of the city's most popular community events take place, including the:
Street Fair in September,
Ribfest in June and
the Art & Wine Walk during the summer.
Another local favorite, since 1961, is the Dakota Zoo. This is definitely a family-friendly locale. Plus, kids love to revisit the grounds year after year to see their favorite members of the animal kingdom.
What are the benefits of hiring long distance moving companies Bismarck?
When it comes to moving long distance, planning a relocation takes more than just one day. There is a budget to prepare, inventory to calculate and so many more tasks to do. If you are looking forward to your family or business relocation, you should consider hiring professional moving assistance. Some of the best long distance moving companies Bismarck offer various moving services you can choose from. Whether you prefer packing on your own or have professionals do it – it's all up to you. There is one certainty in hiring a moving company – reliable movers can save you a lot of time and help you avoid many moving troubles.
What makes every moving company great is their experience and professional approach. When not sure how to find the best moving companies in US, you can always rely on their online reviews and testimonials. Moreover, talking to a moving company's representative will probably give you the best idea of how the company works. If you are moving to Bismarck or moving away from this city, you should let your movers know all the details of your move. The best thing you can do after contacting your movers is to be honest about your wishes and concerns regarding your moving day.
How to plan a relocation without any troubles?
Relocation planning happens in two ways – you either have plenty of time to prepare or you need to plan it last minute. Whichever is your moving situation, you should consider letting one of the long distance moving companies Bismarck help you out. Moving companies who handle long distance moves know how many details they should pay attention to. By letting long distance moving companies Bismarck plan your moving day, you'll ensure the safety of your belongings. This applies, of course, to the most reliable moving companies.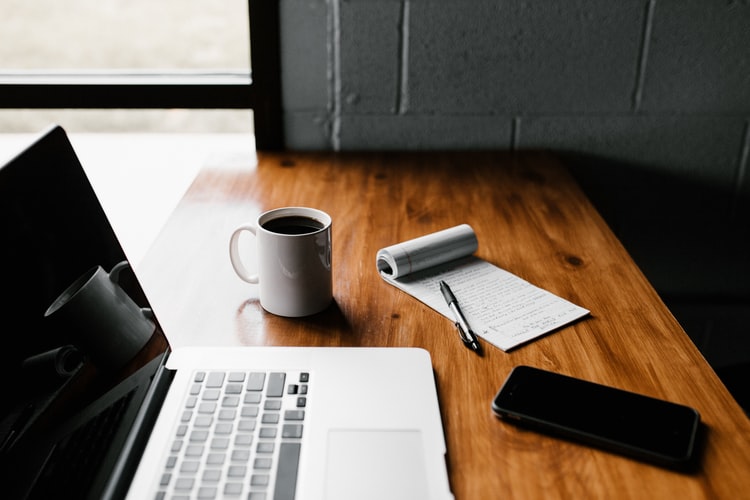 Besides planning the moving day, there is a moving budget you should make sure to plan in advance. If you don't have much time to save some money and need to move on the budget, you should consider downsizing on your inventory. Most companies who deal with long distance moves will charge according to the weight and size of your moving boxes. In case you need to move an entire household or a company, it's advisable to book a moving company as soon as you know the moving date. In the end, the earlier you find one of the long distance moving companies Bismarck, the sooner you can plan your perfect move!