Long Distance Moving Companies Syracuse
Get Your Instant Moving Quote
Sponsored Companies

Verified Business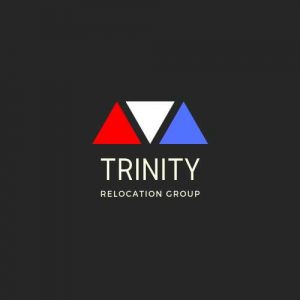 2300 Palm Beach Lakes Blvd Suite 301, West Palm Beach, FL, USA
How often do you spend an enormous amount of time doing something, only to realize that you could have done it twice as fast if you had help? It happened to all of us, at least once or twice (to some of us far more than that). And it is at those times that we usually ask ourselves – why did I go through the state-wide relocation in New York by myself instead of hiring long distance moving companies Syracuse? And yes, you will always be better off if you decide to acquire the services of trained professionals instead of going at it alone. It's not a matter of doubt – it's just plain logic. And with the certified movers that Verified Movers offers, it's a guarantee.
Why the diverse community of Syracuse?
Located in Onondaga County, Syracuse bears the title of the fifth largest city in the state of New York. Due to its location in the very center of the state, Syracuse is also regarded as the Crossroads of New York State. Given the Upstate area that the city represents, it comes as no surprise that Tri-State residents regard it as both an economic and educational hub. Add to that the oldest State Fair in the country (started back in 1848) and you get how Syracuse got to the Forbes list of "the best places business and careers".
Syracuse has an abundance of natural resources which many large corporations make use of – from hardwood to clean water supplies. It is home to:
Upstate Medical University and Hospital,
Syracuse University,
Onondaga Community College and
New York State College of Forestry.
Not only is this a good place to upgrade your education, it's also a good place to find work. The area's largest employer is The Upstate University Health System, with many other large company-owned offices in the area.
What is it that long distance moving companies Syracuse can help me with?
With a little research, you will find that there is a wide range of services one can come to expect from cross country movers NY. In fact, there is just about something for everyone in terms of moving & storage needs. However, since you cannot be sure which companies to rely on and which to avoid altogether, you will need certain references to guide you. And with the help of Verified Movers and our endless database of moving businesses, you can discover just that. The companies we recommend are all BBB certified and registered professionals with an array of services such as:
Residential moving – whether you are moving from a 1-bedroom apartment or a 4-bedroom house.
Commercial relocation – single office or entire floor, long distance moving companies Syracuse should be able to tend to your property with minimal disruption and maximum efficiency.
Local and long distance moving services Syracuse – true professionals, like the ones we offer, care not for distances or obstacles. The end result and customer satisfaction are all that matter.