Long distance moving companies Tampa
A wide variety of moving services that include interstate, local and long distance moves are waiting for you on Verified Movers website. If needed, long distance moving agents can coordinate storage spaces Tampa for you. Whether you want to move to Davis Islands or Seminole Heights, long distance moving companies Tampa are more than able to help.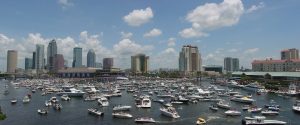 Advice from long distance moving companies Tampa
Tampa, Florida is the largest city in the Tampa Bay area. With a great mix of business and pleasures, Tampa is the favorite place for newcomers because of its waterfront activities, amusement parks, great neighborhoods, medical communities, job opportunities, schools and art districts. When preparing for the move to Tampa, consider these tips to make your relocation successful and hassle-free.
#1 tip – Schedule your move to Tampa between November and May
These are the coolest months when you can plan your move. But, if you have to move from June to August, make sure to do it in evenings or early mornings. You don't want to carry boxes and heavy furniture piece when the sun is intense and the weather is humid. And make sure to have your electricity and air conditioning turned on during the move.
#2 tip – Avoid moving during rush hours
When planning your move to Tampa, make sure to give yourself enough time to properly prepare for it if you want a comfortable transition. Try to avoid moving during rush hours from 8 a.m. to 9 a.m. and again from 5 p.m. to 6 p.m. And hire long distance moving companies Tampa which know every street and neighborhood to navigate your move successfully.
Neighborhoods in Tampa to choose from
Your relocation to Tampa is completely successful if you pick the perfect neighborhood for you and your family. Some of the most prominent parts of the city are:
Ybor City: The Latin Quarter, known for bars, cigars and great food.
Hyde Park: It is a high-end shopping district called Hyde Park Village and nightclub staple SoHo.
Channel District: It is located in Downtown Tampa. It is famous for its museums, the Florida Aquarium, and many restaurants and clubs.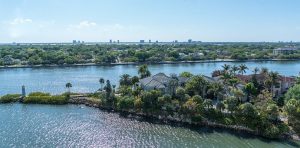 Cost of Living in Tampa
One of the important things you should know about Tampa is their cost of living. It is not the most expensive, but it is not the least expensive in the state. For example, the average rent is about $700 per month for a one-bedroom apartment and $1,425 for three bedrooms. The median home price is lower than the national average and it is $155,100.
Hire competent long distance movers for safe Tampa relocation
When you start with your search for long distance moving companies Tampa, make sure to pick one with the experience in the industry. Hire competent and highly trained long distance movers who will supply you with the materials you need to make your move an easy endeavor, also providing you with great customer service and efficient moving solutions.
Get Your Instant Moving Quote