Moving to a new home is one of the most important events in anyone's life, no doubt about it. It is a chance to start over in many ways. If you have spent years saving money so you could by yourself a house, you are bound to be exhilarated when you finally move in. However, it is not an uncommon case that your new home may need some makeover before it becomes a home. Now, buying a home is definitely an expensive thing to do. Moving to a new home is probably not that much of a financial problem, but still, penny by penny and the costs go over the roof. Which is why you should hire a cheap but quality moving company like the Verified Movers. That is why if you decide to renovate your new home on a budget, you have some serious planning to do.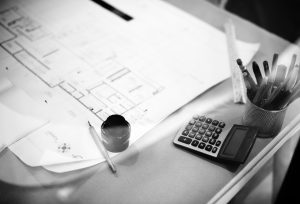 Luckily, we are here! Before we start with the exact ways of how to renovate your new home on a budget, there are some things that you should first think about. Planning a move is not an easy task and it can, in many ways, influence any renovation you may be thinking about. First of all, you need to set up a moving date and plan everything else accordingly. Packing your things and planning your packing is another very important element to dwell on. Furthermore, if you are moving over great distances, like to from Alaska to Kansas, then you will need one of the best Kansas cross country moving companies. Finding a good moving company can really make or break your move. Once you know all the details of your arrival, starting planning renovation!
One of the best ways to renovate your new home on a budget is to do a surface makeover
Updating the cosmetics of a house is one of the easiest and cheapest ways to renovate your new home on a budget. However, before you can do that, you have to first clean the entire house.
Before the makeover
So, the first step is to scan the house before you move there. Check it in a detailed manner and make a list of every potential problem. Does the garden fence have to be fixed for instance? Are there any old things that you don't need like old furniture? Perhaps it is not old, and you just have your own. Then you can organize a sale, both online and in person. This can help your goal to renovate your new home on a budget, as you can earn some money this way.
You can even donate it or give it to your friends or family. What is important is that you see what you can get rid of. Things like old rugs, curtains and broken tables etc are definitely not something you need. It is always a really good idea to do the renovating before, not after you move in, if possible. Once you are done with the decluttering of the new home you are ready to start renovating it.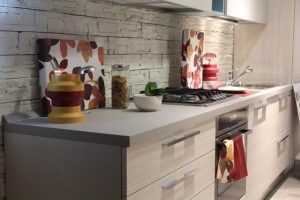 The cosmetics
Now you have to make sure that all the walls are in a proper condition. If that is not the case, fix them as soon as possible. You reskim the walls quite easily and make them look as good as new. All you need is finishing coat of plaster and they will shine once again. Otherwise, if the walls are fine, it is time to start with the cosmetic makeover of your new home. If you like to renovate your new home on a budget in such a way that it looks as spacious as possible, you should use lighter, more neutral colors, like for instance an off-white. White walls and ceilings will reflect light, so your house will also appear brighter. Make sure that you repaint things like doors and windows in a neutral color that complements the walls.
Do your kitchen next!
Whether you are trying to give your old home a new look or to modify a new one, the kitchen is a good idea. Changing just one room in a house can make all the difference. The kitchen is as good a solution as any other room in your house. You can give your kitchen a whole new look without spending a lot of money on it. The prerequisite for this is, of course, that the kitchen elements are in a good shape. If this is the case, then you can leave the body and just change the doors, handles, sink, taps and the worktop. This shouldn't cost you more than $30 to $50 per door. Ikea is a very good place to look for the best solution. Especially if the original kitchen was bought there as they use the same measures for all of their products.
Personalize your backyard and your garden
Cleanliness is the key when trying to renovate your new home on a budget. So, first make sure that you get rid of everything that does not have to be there. Check the litter for instance. Get rid of the dead plants and especially weed. You should also cut back all the overgrown trees and bushes. If your lawn is not tidy, make sure you cover that too. Another thing that you can do is to make a pathway to your front door, for example, made of colored rocks or bricks. Planting new flowers and arranging them in a particular order can also be a very nice attractive feature.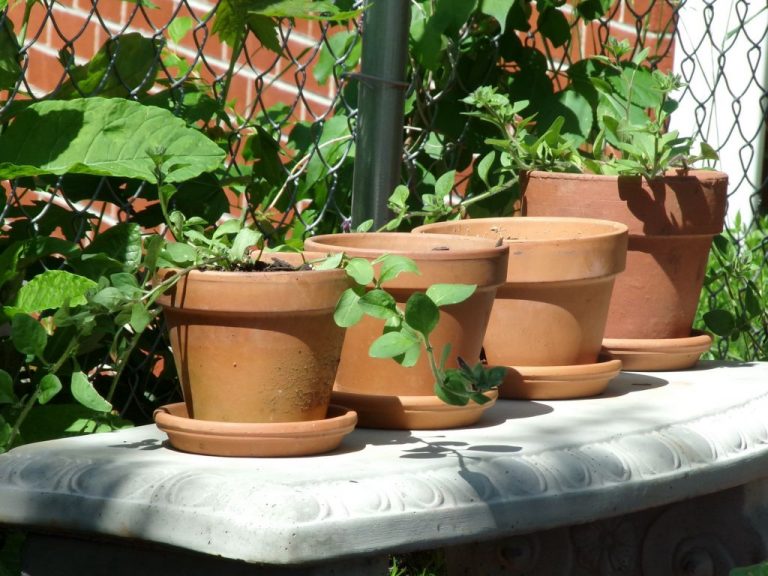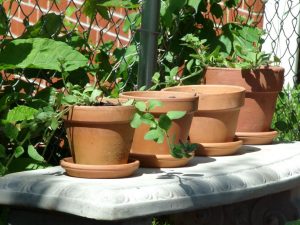 Give a makeover to the exterior part of your home too
Firstly, you can always repaint your house in a new color. Still, before that, make sure that your porch, for instance, is in a good shape. Then you can paint your house anew. After you are done with that, you can paint the fence, the porch, the doors and windows etc in a complementary color. Changing your door handles, and the house number or at least give them a new color, can make all the difference. Also, you can change the mailbox for instance.
All of this should not be too expensive, and the majority of it can be done by yourself.