Putting your trust in someone is a tricky thing and it is wise to be careful. This is true in any area of life, and moving from your home and putting your belongings into the hands of a stranger is no different. When you have to move, you are bound to get stressed out a lot. The stress that a move can cause is one of the greatest stress known to humans. Simply the whole process of leaving your home and going somewhere else, somewhere strange is a really big deal. That is why hiring a good moving company is really important as with their help, your move can be a lot easier to bear. Still, what happens when the move is done, things are unloaded and it turns out some of your belongings have been damaged? How to file a moving insurance claim?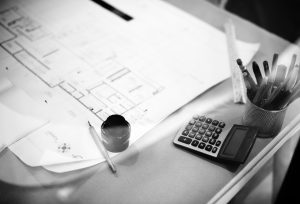 Expert moving companies can go a long way in helping you out as the majority of them offer many different services related to moving. Many offer assistance in packing for instance. Hiring cross country moving companies Ohio is always a good idea if you are moving over longer distances. Some other moving companies offer special services like relocating a piano or even a safe. Others have specialized in moving bulky items like a hot tub etc. Depending on the level of integrity, moving companies also offer different types of moving insurance. It is a fact, that sometimes, things happen, and items get lost or damaged. That is why you, the customer, have the option to file a moving insurance claim. There several steps that you have to take in order to do this in the most efficient way possible. We are here to help out with that.
In order to file a moving insurance claim, you need to document the exact monetary valued and level of damage to the damaged items
As soon as you notice that one or more of your items are damaged you need to take photos. The best way to go about this is to try and capture the damage from several angles. Along with the photo you have to prepare, in writing, a document where the damage is stated. Also, you need to state the previous state of the damaged item, i.e. prior to the move. No matter the damage, you should not throw away the item even if it is useless. This is because some moving companies may require physical proof.
Make an inventory list!
Making a detailed quality list of all of your belongings is something that can make your move a lot easier. Some people often disregard this as something that is not that important, but they are wrong. Let's say you have hired cross country movers Utah, and have set a moving day in a month and a half. The first thing that you should do is to make a complete list of all of your belongings. We recommend that you divide the list according to rooms that particular items belong to. This should make it easier for you to pack things in a more organized way.
Next, once the movers unload your things at your new place, you will have to unpack. If you use the list properly (and have marked the boxes in such a way that corresponds to what is on the list), your unpacking process will be a lot easier and will also allow you to prioritize which boxes your will unpack first. Finally, as you unpack your belongings, you can use this list to control the condition of all of your belongings. It would be best to write the estimated cost of each item and their state before the move. Furthermore, some companies require this document when you file a moving insurance claim.
Make sure that you keep all the communication with the company documented
From the first day, you hire you moving company, keep safe every single piece of communication. Every single detail is important. Why? It may be required of you to tell the full story with a concrete timeline of how your items were damaged. Several hard copies of every single piece of paper (contracts, bills, faxes, receipts etc) have to be available for inspection. Some companies may require you to send them these, which is why you should have several copies. Whenever you are speaking with their representative ask for their position ad full name. Note the date you talked with them.
Go through your contract with them
If you find yourself in a situation that you have to file a moving insurance claim, read the contract first. Actually, read the contract carefully before you even sign it.  There are a couple of parts of the contract that you have to think about. The bill of lading is a document that states the dates of pick up and delivery of your belongings, and the insurance coverage. You should make sure that you get the copy of this document.
Before you decide to file a moving insurance claim, make sure that you know how much money the company is due. The catch is in two different types of insurance coverage. The first one is a release value coverage. It means that they are only liable to give you 60 cents per pound on a damaged item. The other is the full value protection coverage. If you have chosen this one, then you may be compensated for the full value of the item.
Inform the company that you plan to file a moving insurance claim
They are your best choice for getting all the necessary information for how exactly the process works. This is so because every company has a different process and general policy. That is why you have to keep all the papers safe since you never know which one you might need. Furthermore, by informing them about your intentions, you are giving them a chance to offer you a settlement directly.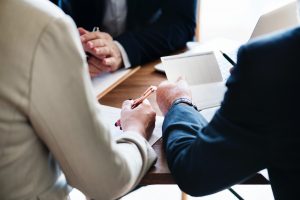 File a moving insurance claim
You have to do this in a maximum span of nine months since delivery date. Of course, the faster you begin with this, the better. Documents that you should have as a part of your claim, whether the company requires them or not are the following:
The inventory list – The detailed, the better
The inventory list that the company made
The photos of the damaged items before and after
Any evidence that you might gather of their worth (credit card statements, receipts)
Any other evidence that may support your claim
They have to answer your claim in thirty days – that is their legal obligation. After that, they have 120 to resolve your claim. Make sure that you understood the contract before you file a moving insurance claim. It would be best to read it carefully before signing it of course.