When thinking about moving, the first impression most people have is that it is quite simple. You pack your stuff. You load them to a trunk. Next, you are in your new home, unloading everything. And finally, you unpack yourself and that is it. The truth is actually quite the opposite. Or at least, a lot more complicated. For instance, your moving company's trunk may break in the middle of the move. Or, you can forget to pack up your essentials bag. Sometimes, you may find yourself in need of temporary housing because you sold your home and your new home will be free for moving in, in a couple of weeks. Temporary housing is an option people often forget about at first, which makes them stress about at first while planning the move.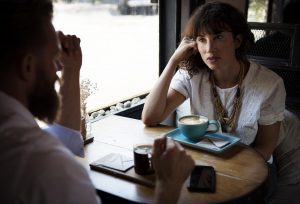 This should not be the case since temporary housing is a really useful and viable option. Yes, it is, of course, great when you can simply move from your old home to your new one, but sometimes things just don't go that way. The best thing you can do is to use your limited time of planning the move, the best way you can. Sit down with your family members if your moving with them and make some planes. There are many things to deal with during a move, so you will have to do this carefully. Your family and friends are who you should talk to and ask for their opinion and advice. If the situation requires it, include the temporary housing in your plan.
The reasons why you may need temporary housing are numerous
There are many reasons why you find yourself in need of it. Some are more likely than the others, and usually, this happens when you left your old home and your new home is not available for some reason. Of course, it is not the only one.
You have not chosen your new home just yet
Sometimes, life forces us to act, whether we are ready for that or not. For example, our landlord may out of nowhere decide that he does not want to extend your agreement and you have to move. Moving is stressful no matter how many times you do it. There is always something that will make you anxious or angry. For instance, your landlord may refuse to return your full deposit to you. Or maybe, you have to move earlier than planned because your boss requires your presence. The key is to stay positive and think about whatever the bright side of your situation may be. Also, consult your family and friends about the whole ordeal. They may give you some useful advice. You would do well to follow helpful moving advice.
So, if you find yourself in need of a new home and out of ideas, the temporary housing can be a true life-saver. Since you have to find yourself a new home, you can use some hotel for instance as your temporary base while you go around the city looking for your new home. If you are looking for a long-term solution, you will have to scout your potential homes carefully. Choosing the perfect neighborhood is extremely important even more so if you are buying your new home. Checking things like distances to schools, hospitals, your workplace etc will require you to spend several days going around the city, which is where temporary housing comes in.
Your new home is not ready yet
This is a very common occurrence. You bought a house and sold your old one (or simply moved out from a rented property). Your new home is still not ready for you. There are several common reasons why this may happen. For instance, it is always hard to plan your move in such a way that you can in one day exit your last apartment and move to your new one. That may be because the new people living in your old home are about to move in. Or perhaps, you decided that your new dream house is great but could use some remodeling and/or renovation. Whatever the reason, temporary housing is a really good backup solution.
There are situations when you only need a temporary home
Sometimes (more often than you may think), we find ourselves in need of a temporary home while having full intention to come back. Making an inventory list of what you need to take with yourself is always a good idea.
One of the most common reasons for being in need of a temporary place is work
When this happens, there is at least one relieving factor to cherish – You don't have to pack everything. This is always a good thing since packing can be really tiresome and delicate, especially if you are making a long distance move. Everything your household consist of can stay there, and you only have to pack your most important things. These are called "essentials" and you should always take special care when packing them. This is of course if your assignment is going to last for several weeks. In this case, you will need a suitcase or two. However, it may be that your job requires you stay away for several months or years. Your temporary housing will be more than that – it will be a temporary home. What you can do is to rent your place during that period (unless your family is staying there of course).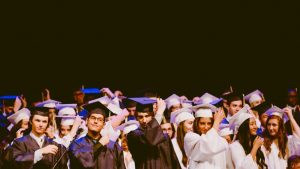 Academic life
Another common reason for finding a temporary housing is moving for college. This case is different from the previous ones. You are mostly going to be taking your clothes with you. Of course, taking a bunch of documents, books, notebooks etc is usually unavoidable. Taking your personal possessions with you is more than welcome also. By doing this you will make it easier for yourself to settle in your new albeit temporary home much faster.