Cross country (interstate) moving companies Michigan
Get Your Instant Moving Quote
Sponsored Companies

Verified Business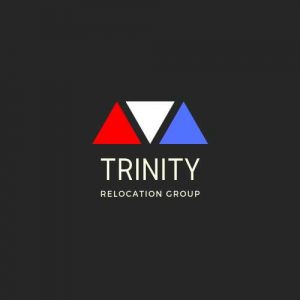 2300 Palm Beach Lakes Blvd Suite 301, West Palm Beach, FL, USA
Thinking of moving to the Great Lake State? Michigan has a lot to offer, from affordable housing to stunning landscapes. And with a population of just under 10 million, the state's economy has had its ups and downs, sure, but the Wolverine State is still drawing new residents. With a shoreline over 3,000 miles long, Michigan is second only to that of Alaska. But ask any cross country moving companies Michigan and they will tell you how much easier it is to move here. And in case you need more information, Verified Movers are here to help.
Facts About Michigan
01. Main Information
Popular Cities
Detroit, Grand Rapids, Lansing, Ann Arbor, Flint
Governor
Gretchen Whitmer
US Senators
Debbie Stabenow, Gary Peters
State Website
State Moto
If you seek a pleasant peninsula, look about you
State Nickname
The Great Lakes State
02. Geo Population
Area (sq mi)
96,716 sq mi
Total Population
9,995,915
Highest Elevation
1,979 ft
Lowest Elevation
571 ft
Time Zone
Eastern/Central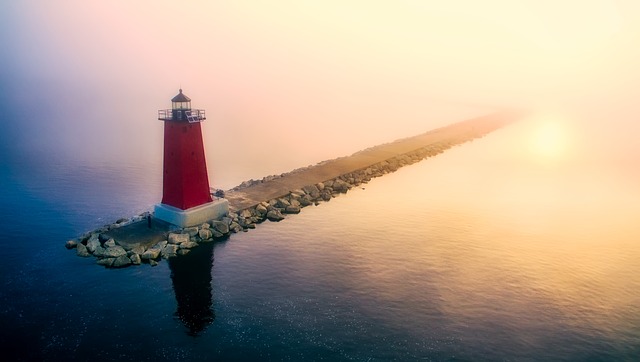 03. Education
Top 5 Elementary Schools
Barnard Elementary School, Schroeder Elementary School, Bemis Elementary School, Way Elementary School, Wass Elementary School
Top 5 Middle Schools
Barker Middle School, Krueger Middle School, Onaway Middle School, Brownell Middle School, Grant Middle School
Top 5 High Schools
Holland Christian High School, Lowell High School, Marshall High School, Grand Rapids Christian High School, Detroit Catholic Central High School
Top 5 Colleges
University of Michigan, Michigan State University, Western Michigan University, Wayne State University, Grand Valley State University
04. Rates
Crime Rate
45,572
Employment Rate
4.50%
Average Income (household)
$69,664
Poverty Rate
14.20%
Tips by interstate moving companies Michigan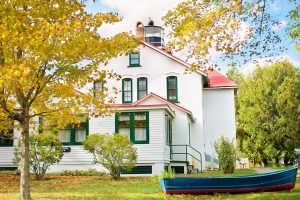 Keep the following tips in mind when you plan a relocation to Michigan:
You don't need a moving permit when moving to MI, but it's a good idea to contact your city to find out what parking restrictions apply.
Plan your route carefully. Many roads here are in bad shape, so check with the Michigan Department of Transportation to see if any roadwork is planned or any routes are closed off. Take all necessary road safety precautions: check your mirrors and lights before driving, and make sure your tires are in good shape. Already treacherous roads can become even more dangerous due to heavy rainfall.
Summers are hot and winters can be very cold with heavy snowfall. If possible, book cross country moving companies Michigan in spring or early fall.
When purchasing real estate, check the city's development plans. Many urban areas have stunningly low home prices but are also scheduled to be razed for new development. If a deal seems too good to be true, it probably is.
Don't forget to change your address online with USPS so your mail makes it to Michigan with you.
Even cross country moving companies Michigan need proper education
Families with children of school-going age, as well as students, can benefit from the excellent educational opportunities after moving to Michigan. The state traditionally supports a high-quality public school system for students of all ages. If you're moving to Michigan, you'll soon notice the emphasis locals place on the quality of their education. In fact, Michigan is the home of the first state university!
Today, the most notable universities include:
Michigan State University
Wayne State University
The University of Michigan.
There are also a number of excellent community colleges that offer both general courses and vocational training.
Cost of a Michigan lifestyle
Consider the cost of living in Michigan and how it will affect your lifestyle before packing up those boxes. Due to differences in state taxes, transportation and production costs, prices vary significantly from state to state. Since the beginning of the twentieth century, jobs in Michigan have been first and foremost in the automotive industry. And despite the recent crisis in this sector, Michigan jobs are once again on the rise. However, when you peruse employment, you'll notice other lucrative sectors, including high-tech, biotech, and tourism.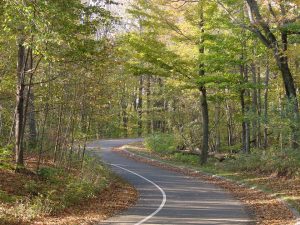 Most cities have public transportation systems in the form of buses, but many people prefer to drive or, if possible in smaller communities, walk.
Moving organization 101
Planning your move in advance is of crucial importance. And for many reasons. It will provide you with everything you need to know before your moving day comes any closer. And having a clear picture of your relocation project in advance will come in handier than it seems right now. It will help you avoid moving scams, problems, injuries and mistakes. Nice? Yes. And by making such a strategy, knowing your next moves, and by avoiding moving troubles you will save yourself a lot of time and energy. Both things that you will need for this move of yours.
Verified Movers will help you every step of the way
Making a moving strategy sounds great. In theory. However, things tend to get complicated as soon as you start planning. And that is where our team at Verified Movers comes in. We got you covered. Our team and our cross country moving companies Michigan are more than happy to provide you with all the assistance that you might need. Every step of the way. Here and now. Because you don't only need it. You deserve it.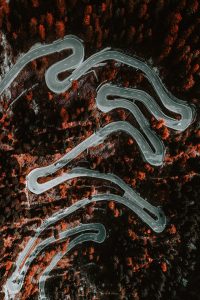 Our blog will come in handy
Yes. Feel free to explore our blog, tips, tricks and hacks. Explore your options and ensure your smooth relocation. Moving across the state lines can be hard. But, it won't be once you team up with our cross country moving companies Michigan. What can be found on our blog:
Moving organization tips
Packing tips
Moving expenses deduction tips
Advice for after the move
Specialty items relocation guides
And much more. Feel free to explore it at any point and make your interstate relocation easier on yourself!
You will find what you are looking for in no time
Our cross country moving companies Michigan are more than happy to provide you with all the assistance that you might need. And no. It doesn't matter what type of relocation assistance you are looking for. We got you covered. Our interstate moving companies Michigan can provide you with:
Basic moving assistance options (residential and commercial moving services)
Packing and unpacking assistance options
Art handling, crating and shipping services
Senior citizen relocation services
Pet relocation assistance
Specialty items relocation assistance
Piano moving services
Hot tub moving assistance
Billiard table moving assistance
Home staging and cleaning services
White glove moving services
Storage units in your area
And much more. All you have to do is to know what to look for. Our cross country moving companies Michigan will handle the rest.