Basically, moving is one of the hardest jobs in your life, but it's also the most important moment. Successful relocation is almost impossible without professional movers, so, Verified Movers are at your disposal and want to help you find the ideal moving company for you. After that, comes one of everyone's favorite parts of moving, and that is moving into a new home. So, you would definitely like to treat yourself and your home to some new things. We can give you some suggestions on what to buy when moving into a new home. The important thing is not to waste your money in vain, so, buy what you really need.
Consider the situation and see what you are missing in your new home
If you have moved to Sandy Springs, which is one of the top 10 best places to live for Millennials, we are sure that with the help of cross country moving companies Sandy Springs, you have had an easy and simple move. Now that you have moved into your home, you definitely want to buy some new things. What we advise you is not to rush with the purchase. Already, after you unpack, store and arrange all the things you moved with you, look at the situation, to understand what you are missing. Sometimes these are some little things like chemicals to maintain hygiene at home, some food, etc. And in some situations, you are missing a piece of furniture, a couple of things for decoration, or something from the dishes. The important thing is that you don't waste your money, and buy what you really need.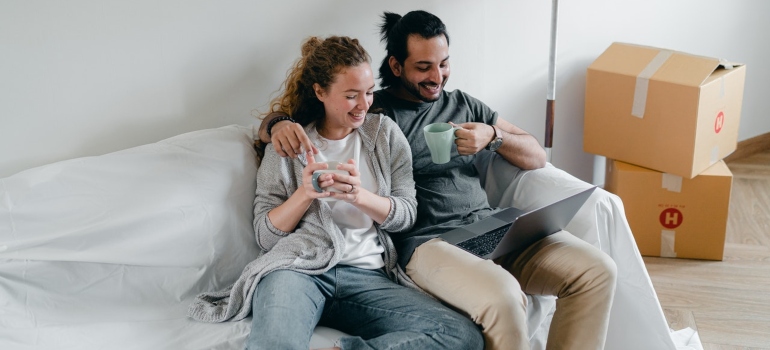 Also, there are situations where people move with them a minimum of their belongings, in some cases, it's just a wardrobe and some of their personal belongings. If you are in such a situation, you are moving into a fully furnished house, then everything is clear. You will need to make a big purchase. So, we advise you to make a list of everything you need in your new home.
Make a list of "what to buy when moving into a new home"
The list can really help you. When you go to the store you know what you need. And you'll avoid buying things you don't need, and which will probably just gather dust in your home. Also, you need to pay the most attention to your kitchen. Before you start making your shopping list, we advise you to set a budget. So, we have prepared a list of basic things that you will need, which you should buy in any situation when moving into a new home. You can also change the list depending on the situation. Simply, you can add or subtract things from it. Depending on your needs.
Means for maintaining house hygiene.
Glasses, plates, cutlery.
Towel Set.
New bedding to match your room.
Napkins, handkerchiefs, etc.
Bathroom details such as towel rails, soap bottles, showers, floor mats, etc.
Kitchen details such as spice jars, knife holders, napkins, etc.
A set of tools, because there is always something to fix.
Socket protection.
Personal hygiene items.
You can buy all these things in advance, while you are still in the process of preparing your next. So, if you move from Columbus, one of your chosen cross country moving companies Columbus, will deal with the process of your move, while you will have free time to dedicate to arranging your new home. Also, you need to know that your moving company can relocate things you bought for your new home.
What do you need to buy for the kitchen in your new home?
A kitchen is a place in the house that everyone adores. Of course, while preparing delicious meals and desserts, and when you enjoy their tastes. And after that, when it's time to clean the kitchen and it's not exactly a favorite place in the house. Joke on the side. A kitchen is a place in the house that needs to be fully equipped. So, if you haven't moved your pots and pans with you, it's time to buy new ones.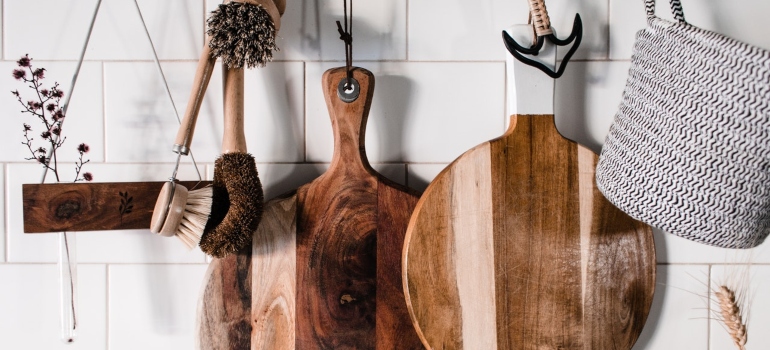 Don't start equipping your kitchen without a dishwasher. Let it be at the top of your list. You can buy a blender, juicer, and toaster from useful kitchen appliances. These are appliances that are used every day so they will certainly not collect dust on your shelves. After that, you need to buy new dishes. Cups for everyday use, and one set of glasses for guests. Plates, cutlery, and a set of knives should also be on your list. If you don't have them, also add a refrigerator and freezer to your list, as well as a stove.
Think of the yard in your new home
The yard is part of your house. And for that reason, you shouldn't leave it out. Your yard should look just as beautiful and tidy as your home. So, if you have chosen one of the cross country moving companies Athens, and with them moved your garden furniture to your new home in Athens, then you are just missing some small details to make your yard complete.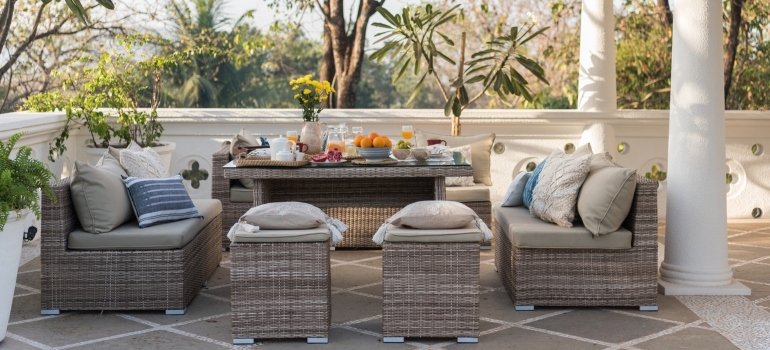 Athens is one of the places in Georgia that no one might even think of. This small town is one of the most beautifully landscaped cities, with beautiful parks as well as great living opportunities. Therefore, let your yard be arranged like this city. So, what you should buy for your yard when you move into your new home are a few flowers, always indispensable garden grill, barbecue tools, charcoal, yard maintenance tools, garden furniture if you don't have it, a couple of deck chairs, several lanterns, and one small pool. All these things will make your yard complete, and one of the most beautiful places to enjoy in your home. It will be a great place to spend your free time.
Decoration
The decoration is certainly one of the most favorite parts after the moving process. What research has revealed is that most of the money is spent on decoration. But when it comes to decoration, we advise you to have simple and carefully selected items. Among the things you need to buy when moving into a new home, you can find several pots of live flowers, scented candles, curtains and draperies, a few paintings, as well as a few small details. You can find a lot of ideas for decorating your home on sites like Pinterest. But we advise you not to overcrowd your home but choose simple details.