Many people underestimate local moves. However, bad timing of your relocation, no matter how far you're moving, can complicate everything. From getting your day ruined to losing your deposit or items in transit, anything can happen with the tough of bad timing. Luckily you have Verified Movers and our best guidance on your side. To help you choose the best time of year to schedule a local move in your city, we wrote this article on everything you have to consider. Keep reading and choose the best time for your local move.
What are the factors to consider when choosing the best time of year to schedule a local move in your city?
There are many factors to consider before you decide when to move. Weather conditions, school schedules, holidays, availability of movers, and home availability, we will cover everything and anything. Get ready to plan your move.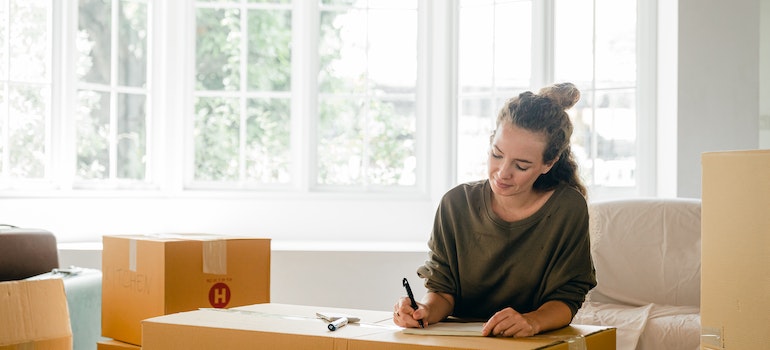 Discover the magic months to move in your city based on weather conditions
When planning your local move, take into account the weather conditions in your city. Extreme weather can make the moving process more challenging and potentially damage your belongings. It's best to choose a time of year when the weather is relatively mild and predictable.
For example, if you live in a city with harsh winters like Federal Way in Washington, it may be wise to avoid moving and hiring long distance moving companies Federal Way WA, during the snowy and icy months. On the other hand, if you reside in an area with scorching summers, the best time of year for a local move in your city will not be during summer. Generally, spring and fall tend to offer pleasant weather conditions, making them favorable seasons for local moves.
Ace the game with the best times to move based on school schedules
If you have children, it's essential to consider their school schedules when planning your local move. Moving during the school year can disrupt their routine and potentially affect their academic performance. To minimize the impact on their education, it's advisable to schedule the move during a time when they have a break from school. The summer break and other extended holidays provide a perfect time to set a moving date. By aligning your move with these periods, you can ensure a more seamless experience for your children and avoid unnecessary disruptions.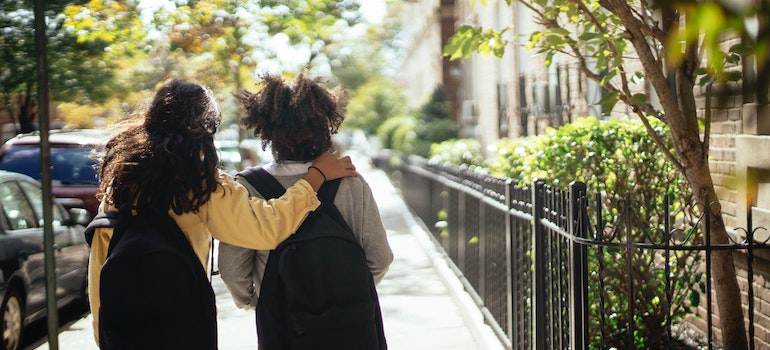 Navigate the festive maze
Holidays can significantly impact the logistics and availability of resources during a local move. Moving during popular holidays may result in higher demand for moving services and increased costs. Additionally, some moving companies may have limited availability or be closed during certain holidays. To avoid complications, plan your move around major holidays. Avoid peak moving seasons, such as the summer months, and popular holidays like Christmas and New Year. By choosing off-peak times, you'll have a higher chance of securing the services of movers, potentially saving on costs, and experiencing a smoother moving process.
The best and worst times to move based on mover availability
The availability of movers is a critical factor to consider when planning a local move. During peak moving seasons, such as spring and summer, moving companies tend to be in high demand. That can lead to limited availability and higher moving costs. That is true for most cities, including Centreville, VA. So, if you plan on hiring long distance moving companies Centreville VA, during that time, do expect to put in a bit more effort and a bigger moving budget. Booking your movers well in advance is essential to secure their services.
Research the peak and off-peak seasons in your area to determine the best time of year to schedule a local move in your city based on the availability of movers. Moving during less busy periods, like early spring or late fall, can increase your chances of finding reliable movers and potentially negotiating better rates.
Home sweet home: timing the real estate market dance
The real estate market's condition directly impacts the availability and pricing of homes, which can significantly affect your relocation plans. Understanding the seasonality of the real estate market in your area is key to making an informed decision. In many regions, spring and summer are considered the peak seasons for real estate activity. However, this increased demand also means that there is often high competition in the market
On the other hand, the fall and winter months typically see a decrease in real estate activity. This can work to your advantage if you're looking for more affordable options. Sellers may be more motivated to make a deal. Also, there may be a larger selection of homes on the market. Additionally, a study conducted by Zillow found that the highest number of price cuts on homes tends to occur in the months of January and February. So if you want your move to cost less and have a better chance of finding a home you like, February might be the best time of year for a local move in your city.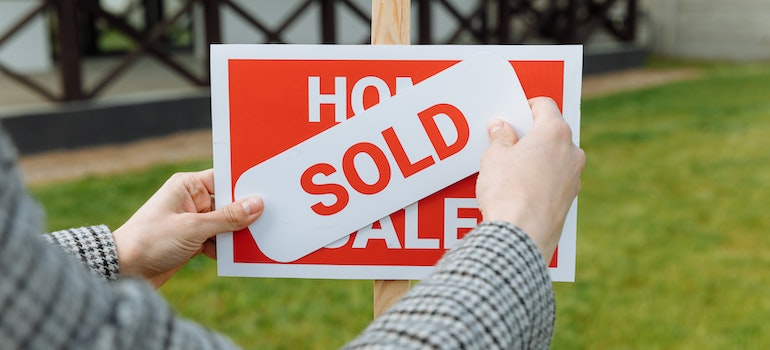 For example, data from the National Association of Realtors suggests that in the US, the highest number of sales occurs during summer. This is true for cities like Athens in Georgia, so that time of year is the peak moving season for long distance moving companies Athens. However, there is often a noticeable increase in housing inventory during the fall and winter months, creating opportunities for buyers.
Best time of year to rock a local move in your city
Timing is a key consideration when scheduling a local move in your city. By carefully assessing the many factors we outlined, you can find the best time of year to schedule a local move in your city. Remember, knowing the factors that help you decide is crucial. Hoverwer, the decision remains only with you. So, think it through, but don't be indecisive. We wish you luck in making the best decision for your relocation and yourself.