So, you need some extra space for your collectibles? Well, you are not alone in this. Verified Movers are here to help. Wherever and whenever you need us to be. Keep on reading, and learn all storing your collectibles in the safest possible manner!
Moving or not – having some extra space on hand is never a bad thing
Additional space can come in handy at all times. No matter if you are, for example, moving to Georgia or somewhere else. Extra space is a thing no one can say no to. And for a good reason. Once we move in, we start buying new items. On the other hand, it is hard to say goodbye to the old ones. And as the time passes, we have more than enough. Belongings. Not space.
Nostalgia – our biggest enemy
This topic is something we all struggle about. It is really no surprise. When it comes to collectibles and other valuable items – you can't really get rid of them. They are worth a lot, and above all that – they are close to your heart. And we all know it – the heart wants what it wants. You can't really donate your grandma's antique collection. Or your grandfather's old-timer. These are the items that no one is really happy to say goodbye to. Not you, not us, not anybody.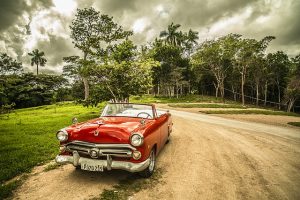 But, there is a solution to your problem!
There is something you can do in order to keep all your precious valuables. And it doesn't have to be as expensive as you might think. Not really. What is the solution? Renting a storage unit! And as we have previously stated, it doesn't matter if you are moving to Maine, or staying in your hometown – there will be some storage facility that will provide you with all you need.
Finding the right storage facility – the first step towards success
First of all, give yourself some time to find the right space for storing your collectibles. This is very important. Why? Well, time flies by quite fast, and you will need all the time you can get. That is – if you want to ensure your belongings' safety. And it should be a priority.
Online research
You can find a storage facility to store your collectibles online. Open your laptop and browser and start from there. Type in these magical words and begin your search. There are many companies out there, and if you give it enough time, you will find the one that will satisfy all your needs. You can even read moving companies reviews online and help yourself come to the best decision.
References
If you can't seem to find a moving and storing company that meets your standards for storing your collectibles, you can ask the people you trust for some advice. Start with your family members and friends. And if you don't succeed, ask your co-workers. Someone will have some good advice for you. For sure. All you have to do is to be persistent and find the right people to ask.
Storing your collectibles by the book – it isn't as hard as it seems
It really isn't. You can even create storing and moving checklist and make things even simpler for yourself.

Start by packing your collectibles
And do it carefully. Sort your valuables. Make an inventory. Obtain packing materials such as boxes, packing peanuts, crates, etc. And after you do all that – begin the packing process. But, make sure you do it the proper way. Use all the space you got, and make sure everything is packed in a safe manner. You wouldn't want your valuable collectibles to get damaged.
Transport your collectibles to the storage facility of your choice
The hardest part of storing your collectibles is actually transportation. Many things can go wrong during this time frame. And you will want to avoid mistakes at all costs. So do. Find a mover that can help you with this task. This way, you will not ensure your belongings safety, but you will have an actual insurance in place. And who doesn't like that? We sure do!
Use all the space you have
When it comes to storing your collectibles, using all the space you got is a must. So make sure you do. Pack your storage unit the smart way. Put heaviest items on the bottom, and start adding things to the top. Make sure that boxes don't break. Use every inch you got.
Air conditioning
This one is a must when storing collectibles. The storage unit of your choice has to have it. That is, if you want your items to be safe. Air conditioning will provide the safe environment you are looking for, and opting for a unit that has it is always a good idea. Even if it is a bit more expensive.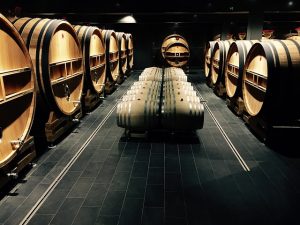 You can always ask professionals for some assistance
Your moving and storing company has teams that can help you with storing your collectibles. And all you have to do is to ask them for some help. This kind of help (loading and unloading) is quite affordable, and if you are looking to save some money, you shouldn't worry. Actually, if you hire a professional company to take care of this task for you, there will be very little things you have to worry about.
Storing your collectibles isn't as hard as it might seem. All you have to do is to prepare for it in advance. Or to find a professional that can help. This call is actually yours, but make sure you make the right choice.