Cross country moving companies New York City
Get Your Instant Moving Quote
Sponsored Companies

Verified Business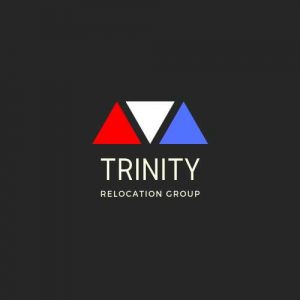 2300 Palm Beach Lakes Blvd Suite 301, West Palm Beach, FL, USA
Are you worrying about whether you will be able to relocate to the desired location successfully? Worry no more - Verified Movers is the company that will help you do this! Whether you need to learn how to organize your move, find reliable cross country moving companies New York City, or get informed about lifestyle in NYC, we will be there for you! We, at Verified Movers, will gladly share our experience and knowledge with you. So, wait no more and give us a call! Our moving experts will be awaiting you to help you relocate with ease.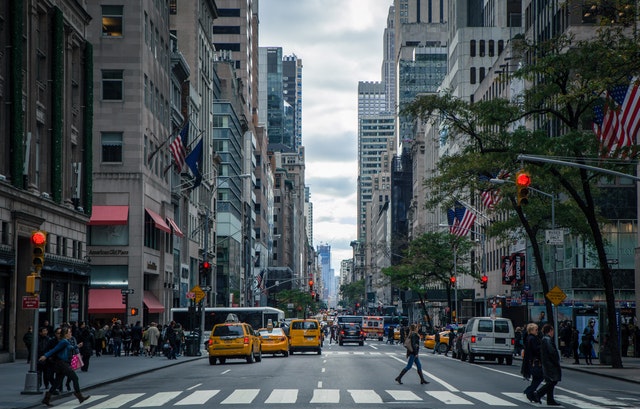 Need to relocate across the country? Let Verified Movers help you prepare for it!
Moving from one place to the other can be challenging and overwhelming. This isn't a simple task and that is why so many people are feeling the moving stress. Luckily, it doesn't have to be this way! Yes, relocations can be tough but there are ways of making them simpler! Just by getting informed about the process of relocation, learning how to find cross country moving companies New York City, or mentally preparing yourself for the move, the moving stress will disappear!
The best thing is, you don't even have to look for these pieces of information - you are in the right place! We at Verified Movers are here to make your upcoming relocation as simple as possible! With Verified Movers by your side, you can be sure that you will relocate from one place to the other hassle-free!
What can we offer you?
Verified Movers is a serious company that is devoted to helping people relocate in the simplest possible manner. We have noticed that there are so many people who are worrying about whether they will be able to organize the entire move on time, find a reliable moving company and take care of every little pre-move task. No wonder why they start to feel anxious or they become overwhelmed! But, we are here to change this! Whoever gets in touch with us can expect the best possible preparation for the upcoming relocation!
Here are only some of the things we offer.
Helping people organize their move with the help of some of the best moving tips. We have asked our moving experts how to move from one place to the other successfully and have shared their answers with you. In addition to this, you can stop by our blog at any time to go through our moving guides. They can help you prepare for the new chapter in your life.
Informing about lifestyles in different cities and states. Whether you are moving state to state, or city to city, getting informed about your new surroundings is of the utmost importance!
Helping people find reliable cross country moving companies New York City. Nowadays, you can find so many moving companies. But, most of them offer services of average or low quality. We will help you find the best ones for your move.
Being a trustworthy moving ally during the entire relocation. Relocations can be tough but we are here to guide you through them.

You can learn a lot about the process of relocation just by reading our blog
Hire reliable cross country moving companies New York City and relocate with ease!
As you can see, Verified Movers can really make your relocation easier. However, there is one more thing you will want to do to be sure that nothing will go wrong during the move. Hiring reliable cross country moving companies New York City is of the utmost importance for a successful move. Moving professionals have been in charge of thousands of relocations and know how to handle long-distance relocations properly.
So, if you are still wondering whether you should hire cross country movers NYC or organize a DIY move, our vote goes to moving professionals. It is possible to move on your own but it is much harder, lasts longer, and it can even be pricier. This is exactly why you should always opt for moving companies.
How can you benefit from hiring cross country movers New York City?
There are many reasons why relocations are simpler with the help of moving professionals. To prove this, we have listed some of the benefits of hiring a moving company. Make sure to read carefully as it will help you decide whether to hire cross country moving companies New York City or not.
You can put your movers in charge of the entire relocation. They will make sure that every step of it is seamlessly organized.
In case a problem appears during the move, your movers will know how to deal with them. Experts are trained to solve problems quickly.
You will be able to tailor the move according to your needs! Many moving companies offer different moving services. You should choose one or more of them to have a relocation you have pictured.
Knowing that you have professionals by your side will make you feel better and the stress will disappear! You will be able to relax and plan which NYC events to check out after your move while your movers organize the relocation. Trust us, there is nothing better than this!

With the help of moving professionals, all of your belongings will be safely relocated to the new home.
Ready to find out which cross country moving companies NYC can meet all of your needs?
If your relocation is getting closer, make sure to contact us as soon as possible! We will help you find the best long-distance moving companies and be your support throughout the entire relocation! So, in case you have any questions regarding your move don't hesitate to ask us. We will gladly answer all of them and provide you with the necessary information. Our goal is to prepare you for the upcoming relocation and we will do everything we can in order to accomplish it!
What are you waiting for? Get in touch with us today and learn how to relocate with ease!