Ah, Texas. The land of basketball and food that's not for the faint of heart, literally. But all jokes aside, aside from its many delicacies and entertainment, Texas has a lot more to offer. Dallas, for example, crème de la crème of the south. With its recent growth, modernization, and expanding job market, mixed with that true southern charm, Dallas has definitely become one of the gems of the south. If you're one of the people buying into the hype, know that you're not alone. Here at Verified Movers, we've had more and more people ask for our help with finding movers for their Dallas relocation. But even if Dallas sounds so cool, aside from finding reliable movers, there are quite a few things you should learn and do before your move. Because of that, today we'll share with you a few important things you should know before moving to Dallas.
Living in Dallas is not for those with empty pockets
Relocating to Dallas with one of the best interstate moving companies Texas has to offer can be pretty pricey. However, that's nothing compared to actually living in Dallas. And even though Dallas is not the most expensive city in the country, it's also definitely not one of the more affordable ones. Dallas sits right around the national average. If you're moving from a state like California, then Dallas will likely seem dirty cheap to you since the only thing you don't have to sell a kidney to be able to afford in Cali is air. But, if you're moving from a more affordable state, then you'll definitely have to spend a bit extra. Still, once you're all settled in you'll likely be able to find ways to make living in Dallas more affordable.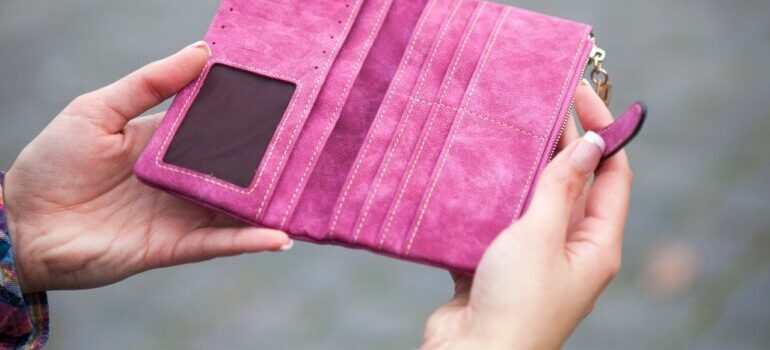 So what's the sitch with housing in Dallas then?
Do you remember how awesome it was, as a kid, to be able to spend all of your pocket money on cool things you wanted? As an adult, you don't have that luxury. Instead, you get to spend all your hard-earned money on very adult things, like your rent. So in order to be able to save up for some of those things that always seem out of your reach nowadays, it's important to choose affordable housing. Housing in Dallas can be considered affordable. It is, after all, around 7% cheaper than the national average. That's perhaps one of the cheapest things about Dallas. So if you're looking for a city that offers housing that doesn't require you to rob a bank, Dallas is the place for you.
Moving to Dallas will require a bit of adapting
Unless you're moving to Dallas from Austin or Houston, you'll definitely have to adapt. If you're moving from a small town, you'll have to adjust to big city living. And if you're coming from another state, you'll have to adapt to… Well… Texas. For example, moving from NYC to Dallas would pretty much be a cultural shock. Not to say that one state is better than the other, but they are just very different. Texas, unlike many other states, is very friendly, lively, urban, but still somehow old-fashioned, and very family-oriented. And if you're used to that global, no-culture culture thing, getting used to that distinctly American way of living will take some getting used to.
Sports man, it's all about the sports
Aside from the way of living, there are quite a few other things you'll have to get used to in Dallas. One such thing is sports. Sports are BIG in Dallas. If you're not a fan of football, hockey, baseball, and basketball, you might as well stay where you are right now. Know that sports haters are not welcome in Dallas. Teams like The Dallas Cowboys, The Dallas Mavericks, The Texas Rangers, and The Dallas Stars are all based in Dallas which makes Dallas residents ardent sports fans. So it might be a good idea to brush up on your sports knowledge before your upcoming relocation.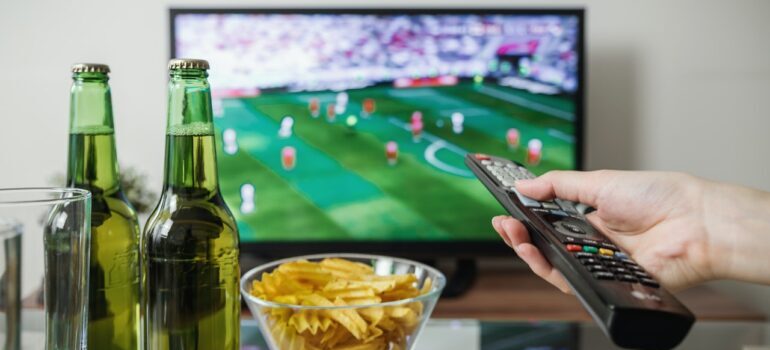 You might want to bring a spare stomach to Dallas with you
If they don't tolerate one thing in Dallas, that's weak stomachs. If you can't chow down on a 24 ounce T-bone steak you're not a real Texan. And you can be looking for quality long distance moving companies Dallas has to offer all you want but if you ain't got a quality gut lining, you ain't welcome in Texas. This all might seem like fun and games, but the food definitely is very important in Texas, Dallas included. And if you're used to eating grass and drinking LaCroix on the side, you'll hate Dallas. But, if you're happy to be moving to a place where there's 0 shame for enjoying your food to the fullest extent, then you'll love Dallas and all of the delicacies it has to offer.
If you're moving to Dallas for school or work, you're doing the right thing
If Dallas has got something down, that's work and education. As mentioned above, the job market has been booming in the last couple of years. And, Dallas universities are notorious for being great. Most notably the University of Texas, which is one of the best universities in the country. So if you're looking for new opportunities or to better yourself, then Dallas is the place for you. And let's not forget about Dallas Arts District, Fort Worth Stockyards National Historic District, and Dallas Arboretum and Botanical Garden which are amazing places for learning new things and broadening your knowledge and horizons. If self-improvement is what you're after, then there won't be a single dull moment in Dallas.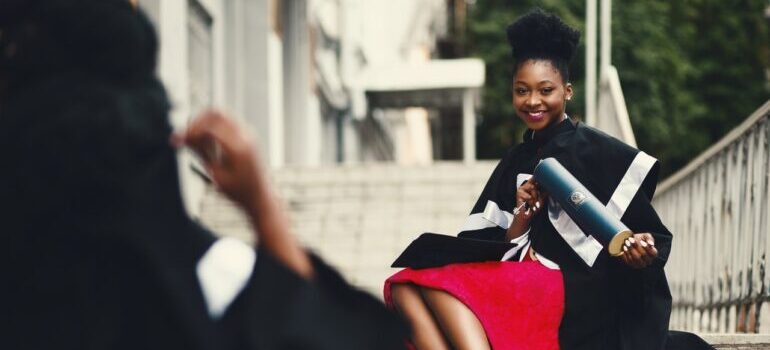 There's no better time to relocate to Dallas than now
As you can see, living in Dallas is pretty amazing. Still, before moving to Dallas it would be best to learn as much as possible about it. Of course, don't forget about moving and moving-related tasks, like hiring reliable movers, but make sure to prepare yourself properly in every way possible. Researching on your own is the second-best option, after visiting. If you don't have the time for research and learning, make it. It's important to be acquainted as best as possible with your new city before moving.