Are you a gun enthusiast? Then you are probably wondering how you can move your guns in Texas. There are some rules and regulations, as you have probably guessed. However, Texas is known to be a very gun friendly state. This should make transporting firearms in Texas a lot easier. Texas is home to some of the best small cities in the US. In this article, we will list most gun laws in Texas and how to respect them.
Transporting firearms in Texas: Rules & Regulations
Let's see what do you need to know when you want to move your guns to Texas. It mostly depends on what type of move you are having. There are two types of moves: interstate, and intrastate. Interstate moves are long distance moves when you are moving across state borders. Which means moving from one state to another. Long distance moving companies Austin will probably tell you to do your research before packing your gun for your move. Intrastate moves are when you are moving within the state borders.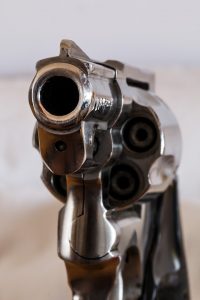 Moving guns interstate
There are many laws that are making transporting firearms tricky. This is because you have to both keep yourself updated on the state laws concerning guns, and pay attention to the federal laws. Before we start talking about the laws, we must remind you that we are not lawyers and that this serves as a general idea about gun laws in the United States of America. With that being said, it is best that you consult an attorney before beginning your relocation.
Therefore, the US Code 962A states that:
"Notwithstanding any other provision of any law or any rule or regulation of a State or any political subdivision thereof, any person who is not otherwise prohibited by this chapter from transporting, shipping, or receiving a firearm shall be entitled to transport a firearm for any lawful purpose from any place where he may lawfully possess and carry such firearm to any other place where he may lawfully possess and carry such firearm if, during such transportation the firearm is unloaded, and neither the firearm nor any ammunition being transported is readily accessible or is directly accessible from the passenger compartment of such transporting vehicle:
Provided, that in the case of a vehicle without a compartment separate from the driver's compartment the firearm or ammunition shall be contained in a locked container other than the glove compartment or console."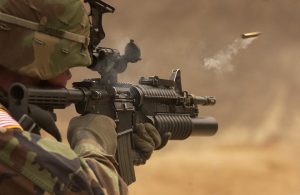 To explain
However, this is not it. There are many state laws that are different from federal law and may pose some problems. But, there are three things that you need to satisfy in order to move with your guns without much need to worry:
You need to have a license to carry a gun in your own home state for a lawful purpose (for example protecting your home)
There are gun laws that allow gun transportation in the state that you are moving to.
You do not have a loaded gun in your car.
As the aforementioned law states, it is important to unload your gun and put the ammo in a separate box. You also should not carry the gun box in your glove compartment or console. This means that you should put the lockbox in the trunk of your car where you, or your passenger, cannot reach it immediately. This is especially relevant for states that are not fond of guns. Make sure to talk to cross country moving companies Texas in order to see the rules and regulations about transporting firearms in Texas. It is better to do your research before you move than risk your beloved gun to pose problems during your move.
Moving guns intrastate
We will now talk about the gun laws in Texas. Transporting firearms in Texas will be pretty easy to do. As long as you follow these laws. There are not many laws that you have to follow, but those that exist, you absolutely have to. So, let's start.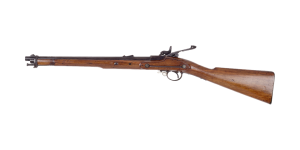 You have to be at least 18 years old to buy a long arm, and over 21 years old to buy a handgun. Owning a firearm is allowed if you are older than 18.
Texas does not require its citizens to register their long arms or handguns.
Texas does not have an assault rifle law.
You are not required to have an owner license for firearms.
You need to have a permit to carry concealed handguns. There are certain restrictions on where you can take the concealed handgun as well, such as some public offices and some types of private property.
Texas allows you to openly carry a firearm in public. However, this applies only to long arms. You absolutely cannot carry a handgun strapped to your hip like a cowboy. This can be done only in specific situations such as when you are hunting. When it comes to carrying long arms in public, it is allowed but limited to some extent by the disorderly conduct law. You cannot openly wave the guns in a movie theater or a shopping mall unless you want to get in serious trouble with the law.
Difference between Texas gun laws and federal gun laws
The gun laws in the state will not limit anything if you are allowed to carry and use guns by the federal law. However, unlike the federal law, Texas allows you to carry a loaded gun, as long as it is not on you, but somewhere in your car.
You may use your gun to protect yourself from unlawful intruders. You may also use deadly force to prevent the unlawful removal of someone from their dwelling. This law goes under the name of "castle doctrine"
Texas has a "stand your ground law" which means that you are under no obligation to move from the place you have a fully legal right to be in.
To conclude, you need to be older than 18 to carry a long arm and over 21 to carry a handgun. If you are moving interstate you will have to comply with the federal law and the laws of the states you are passing through. That should be it when it comes to transporting firearms in Texas. Texas is one of the best places to buy a house in America, it is good to know that there are no strict gun laws. Good luck with your move!