Choosing the right moving company can be hard. Especially if it's your first time moving. At Verified Movers, helping individuals find adequate movers is pretty much our job. We do so because we understand how hard it can be to distinguish reliable, professional movers from the rest. But even if you have help finding movers, it's advisable to know the telltale signs of exceptional moving companies before venturing out to find the best company for your upcoming move. Luckily, learning these traits is nothing hard. However, it's very easy to lose yourself in all dos and don'ts of moving. That's why we'll give you a comprehensive list of traits all truly professional movers possess so you don't have to wreck your brain trying to figure out whether a company is worth your time and money or not.
Exceptional moving companies sport the same traits exceptional people do
The easiest way to wrap your head around all this is to view each company as a person. For example, you'd likely want your business partner to be very genuine, open, loyal, and above all experienced. Now, think about some of the best interstate moving companies Texas has to offer. It's very likely that in your mind those companies possess all these traits as well. But how can a company possess the same traits people do? Companies are, after all, not living beings? Well, companies are made out of people, and those people, as well as the values of the company, is what decides company's traits, as well as its "flavor". That's why when in doubt, just think of a person you'd want to work with and you'll have your answer. But say, what exactly are these amazing traits every excellent moving company should possess?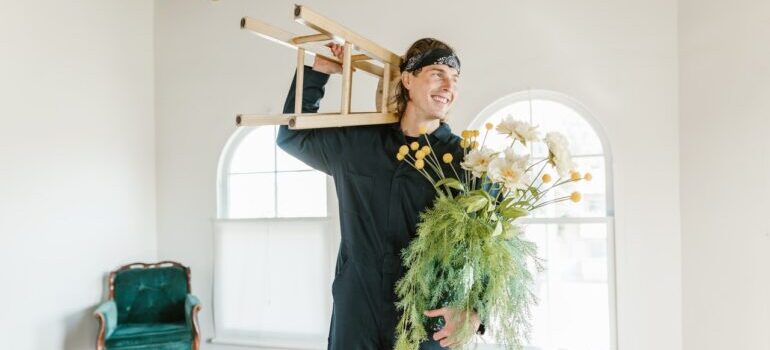 Experience is something a moving company can rarely do without
If you, for example, look up "California moving companies reviews" you'll very likely find a lot of facts and opinions about various companies. These opinions might differ on some matters. However, it's very unlikely that you'll find a genuine review stating how they absolutely loved their inexperienced movers who took hours to do their job and messed up many times. No, it's more likely that you'll find all sorts of praises for experienced professionals who know exactly what to do. And you'll just as likely find plenty of negative reviews about those movers who don't have those same levels of experience. And all that is because a company's experience can directly impact customer's experience. That's why vast experience is one of the main traits of any great moving business.
You won't find amazing movers who don't offer top-notch customer service
Customer service is extremely important when it comes to any business. A business should strive to be the best it can be at providing grade-A customer service. Why? Because, aside from doing the job well, making customers feel like they are in the right hands and well taken care of is the very close second. All top-class movers know this. Some alrightish movers, who offer decent enough service might not. However, true professionals with heaps of knowledge and hands-on experience know what customers want. And trust us, you'll want to have your movers provide that for you.
Just imagine realizing something is amiss and needing help from your movers. In that situation, one of the professional interstate moving companies Colorado residents love and recommend would likely go above and beyond to figure out what the problem is, as well as take care of it. A company that's not as great, likely wouldn't react in the same fashion. That's why it's super important to keep in mind that an outstanding moving company is a company that's ready to provide exceptional customer service to you.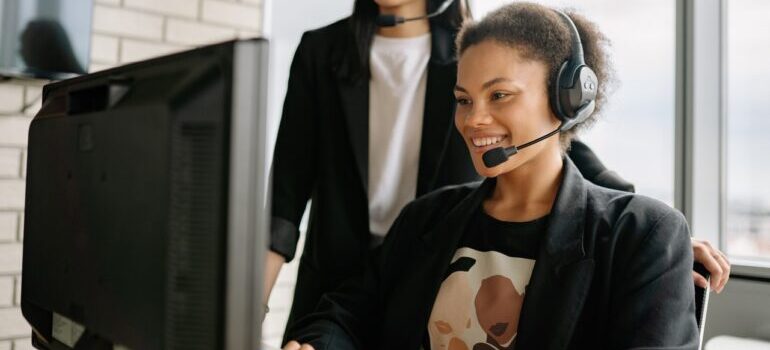 Excellent moving companies will run their businesses ethically
Lying, scheming, misleading, frauds… You hate to hear it, but it happens. And the moving industry is not immune to it either. While the importance of business ethics is unequivocal, some businesses simply don't adhere to that. For example, you'll often hear how some poor people got robbed of all their belongings during a move. But not all examples are so extreme. Some people might simply end up under a non-optimal contract due to a moving company's malice. But no outstanding moving company will allow itself to steep that low. Great, professional movers will always make sure to be 100% certified, transparent, and work in their clients' best interests. And there's no doubt that this is one of the most important traits of all amazing movers.
A further breakdown that might be helpful
Experience, customer service, and ethics. All these sound very reasonable. However, they are all made out of all sorts of other traits. And sometimes, when for example, looking up cross country movers reviews Georgia residents leave, you might come across these, more specific ones rather than the general ones we've mentioned above. More specific traits of standout movers are:
High levels of specialty, which are also sometimes accompanied by high variety
Punctuality
Efficiency and efficacy
Utmost dedication and diligence
Attention to detail
Highly skilled and trained staff
Understanding and support for clients
Full transparency
All necessary certifications
Insurance
Great track record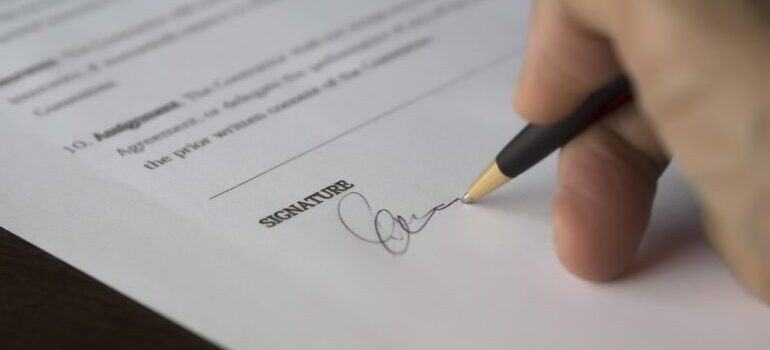 Make sure you're choosing out of the exceptional moving companies
Now that you know what to look for in a moving company, it's time to actually choose one for your upcoming move. Of course, finding a company that offers what you need is very important. And also, let's not forget the money factor. However, choosing out of proven exceptional moving companies is the best way to ensure you'll have an easy move. This might be a bit more time-consuming than simply hiring the first company you come across. But, with a bit of effort, there's no doubt you'll find the perfect company for yourself that's both amazing and affordable.