What are the top 10 things to do in Missouri with kids? As one of the states of the USA, Missouri has a lot to offer to pretty much everyone. The United States of America as a whole is a sandbox of virtually anything that exists in the world. From the Rocky Mountains to Florida, from Atlantic to Pacific, from the Canadian border to Mexican border, there is so much one can see, do and experience that one lifetime is not enough by any means. People move from one part of the country to another just to change their life a bit, and whether they do that with the help of moving professionals or not, they are likely to experience just a portion of what the USA offers.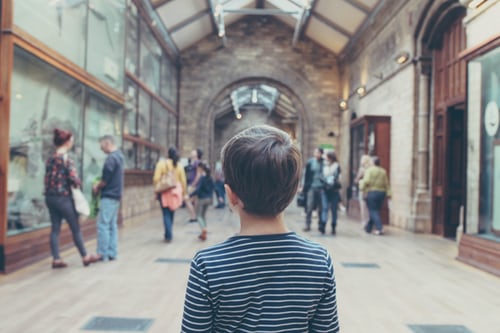 Perhaps that is why it is a good idea to focus on one state or a couple of them, as it is not that easy to just go around traveling the country without completely changing your lifestyle. This way you can still experience a lot but in a more practical way. So whether you are traveling to Missouri or you have hired some cross country movers Missouri offers and are about the move there, there are a lot of things to see, hear and do there for everyone. Since a move can be really hard, it is important to dedicate some time just for your kids in order to help them cope with it. So, what are the top 10 things to do in Missouri with kids? Find out in the article below. 
1. Visit Blue Springs's Burr Oak Woods Conservation Area
As a 1,071-acre property, Burr Oak Woods Conservation Area is a true gem of preserved nature. This first nature center has been one of the most popular nature centers in the state and more for almost half a century. Large boulders, woodlands, and prairies, along with a trail complex are an amazing sight and experience for kids. Though you will require assistance for moving here, you won't ever have to think about your kids not having a place to enjoy nature.
2. Gaze upon the Wonders of Wildlife in Springfield
The Wonders of Wildlife National Museum and Aquarium is one of those places that has something for everybody. Among the top 10 things to do in Missouri with kids is to visit this place. There are separate tours, four families, for schools and youth groups and for regular visitors. You can see all kinds of wildlife from those living on the ground or flying to those living in the seas. Led by expert guides, you are guaranteed to have an amazing time here.
3. Going to Kansas is one of the coolest things to do in Missouri with kids
So, you have hired long distance movers Kansas City offers and are moving there? However, you are worried about what your kids are going to do there? Worry not as you don't have to look any further than Kaleidoscope. Here, kids can let off some steam in a creative and supportive setting. Provided by Hallmark Cards, various materials that they can find here are in their full disposal. Kaleidoscope is one of the best places for kids not just in Kansas, but also in Missouri. 
4. Next entry on our list of top 10 things to do in Missouri with kids is visiting Sight & Sound Theatres in Branson
Sight & Sound Theatres is one of the highest attended live-performing theatres on the entire East Coast. It is the largest Christian theatre company in the USA. This amazing jewel of architecture has a 2000-seat theatre and a huge 300-foot stage. The amazing cast of talented professionals and wonderful sets, plus even live animals, elevate these already spectacular conditions to highest of heights. The stories from the Bible come to life here.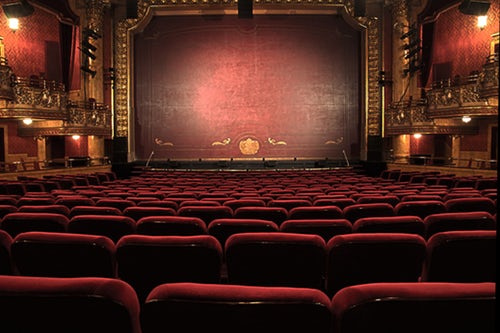 5. Arcade City
Also in Branson, Arcade City is a place that you have to take your kids too. The newest of arcade games are there. The staff knows their job, and they are all easygoing, kind and friendly. Your kids will love it here.
6. Presley's Country Jubilee
Looks like Branson is on the roll! Presley's Country Jubilee is the musical theater to enjoy in. The smiles, the laughs, the applause are always there as the stage is always full of amazing and talented individuals who do their utmost best to deliver an amazing show.
7. Ha Ha Tonka State Park
When talking about breathtaking scenery and architecture in Missouri, you do not have to look further than Ha Ha Tonka State Park. You can find on Lake of the Ozarks. There are stone ruins of a castle and miles of trails through the park, across natural bridges, caves and down to the lake.
8. St. Louis Zoo
9. Saint Louis City Museum
Museums are must-see most of the time. Saint Louis City Museum is just no exception, but rather the by the book example of this. This amazing architectural marvel is like a window to the past and to the entire world. What is better than having fun while also learning something new? With more than 600,000 square-foot warehouses across 10 floors, this museum is a true center of knowledge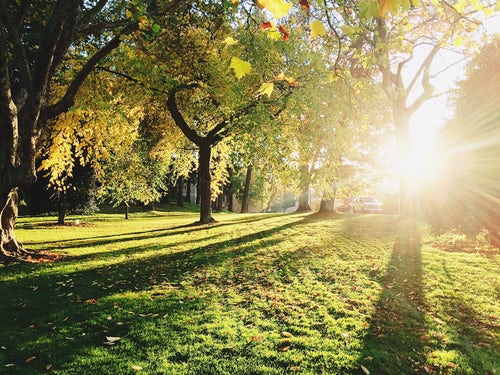 10. Forest Park in Saint Louis
Saint Luis rocked this list, right? Once you are done with Ha Ha Ha Tonka Park, the Zoo and City Museum, go the Forest Park. There you can relax and enjoy nature while your kids can run all they want. Saint Lous is a great place for families, and Forest Park is one of many proofs for this claim.