If you are in a situation to have to undergo a short notice move to San Antonio, you're going to need all the help that you can get. Friends and family members come to mind first, but finding a good moving company to help you out can be quite beneficial as well. Verified Movers can help you connect to some of the top movers in the area, greatly hastening your relocation process. You will also need to stay calm throughout the process and focus on speed. This article will expand on these notions, showing you exactly how to make the most out of a short notice move.
How to make a short notice move to San Antonio easier?
Moving on short notice is hard, there's no way around it. However, you can make it more manageable by following these guidelines:
Create a moving checklist and timeline
Focus on speed
Utilize labels
Ask everyone to help
Consider hiring moving assistance
Stay calm
If you opt to go with a moving company, you may want to invest some time into ensuring that they are the right fit for your situation. You are looking for one of the best interstate moving companies Texas has to offer, movers that have the experience to facilitate a move on short notice. They will help you out with solid advice, moving tips, and take the brunt of the work off your shoulders. But you need to do your part, as well. Let's see how you may want to go about it.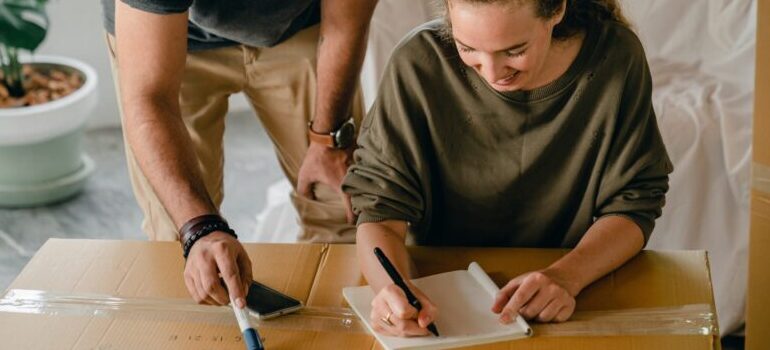 Creating a timeline
There will be numerous tasks to accomplish. Normally, you would arrange those tasks around your regular life. But in this situation, you will have to do the opposite. Arrange your life around these tasks. The first thing that you need to do, however, is to create a moving checklist. Write down all the tasks that need to be accomplished before you do anything else. That way, you will know which ones you have to do on your own, and which you can entrust to one of the long distance moving companies San Antonio has. You will need to "cram" a lot of tasks into a small timeframe, so it is best to start as early as you can.
Speed is of the essence when facing a short notice move to San Antonio
You will not be able to organize everything to your satisfaction. Make peace with this fact and focus on accomplishing the tasks quickly. Yes, not everything will be perfect but it need not be. The important thing is that you get the job done. This, of course, does not mean that you can ignore safety precautions, it just means that you need to optimize for speed and disregard some other conveniences. If you chose to go with one of the long distance moving companies Texas has on offer, coordinate your efforts with them. They can also provide you with expert advice on how to go about your relocation. They are the experts, after all.
Label everything
This is a crucial part of the process. You will be running left and right, trying to accomplish as much as you can in a short period of time. That means that your mind is going to be receiving, parsing, and sorting new information on a regular basis. Make it easier by labeling absolutely everything. If you decide that an item needs to go in a specific box but you don't have the time to do it straight away, slap a label on it. Always carry some labels on your person so you can mark anything that is of importance. Consider it as your quick-to-access reminder.
While you can utilize your phone for much the same purpose, labels are faster and more convenient. You will not need to navigate your way around the phone and search for a particular reminder, you will have it right in front of you.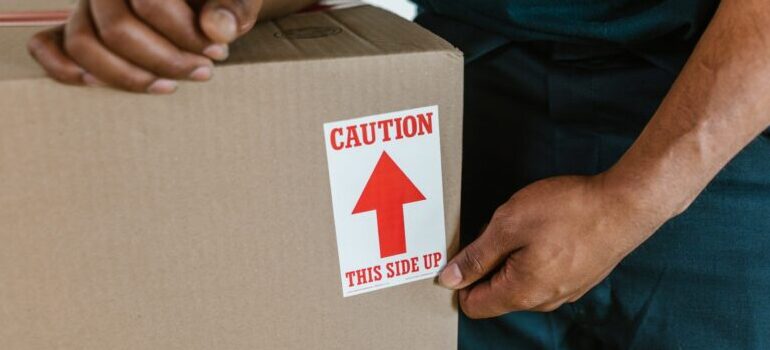 Ask your friends/family/colleagues for help
One thing that you are going to need when conducting a short notice relocation is a lot of help. The best sources of help are those closest to you. Contact some of your family members, inform them of your need, and ask for help. Do the same for your close friends, even colleagues. You will be surprised at how many people are willing to help you out in a bind. Just make sure to ask nicely, and don't be mad if someone simply can't accommodate your request. Be grateful for the help you receive, but don't be disappointed if you get refused. Simply ask someone else. 
Professional movers can help you with a short notice move to San Antonio
But your greatest resource will be one of the moving companies in your area. They have the equipment, expertise, and experience to deal with short notice relocations. Depending on your relocation time and date, they might have limited availability, however. You will want to get in touch with as many movers as you can find. To make this task easier, simply utilize the services of Verified Movers. We will provide you with a list of moving companies that are suitable to help you out with your relocation to San Antonio.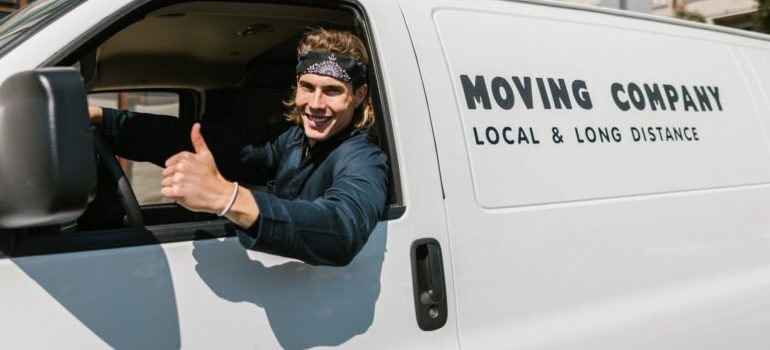 Above everything else, stay calm!
Once you realize that you need to move "on the double", you might fall into a weird state. Every person has it differently and you might experience everything from anxiety to euphoria. What is important is that you acknowledge that this is happening. And actively work to contain it. Whenever you feel that something is overwhelming you, or that you are not in the right state of mind, take a few minutes to relax. Deep breathing usually helps in these situations. What you need to do is focus on the breaths and "clear your mind". We understand that it is easier said than done but that is the best way to handle a short notice move to San Antonio. With a clear mind.