Moving from Texas to New York is not an endeavor you can afford to take lightly. State-to-state relocation is much more complicated and complex than simply moving across the street or into a new neighborhood within your own city. If you want to have it easier, you will need to do some research, hire movers on time, and prepare for the relocation process. Verified Movers can help you choose an ideal moving company. For everything else, there's this article. We will guide you through the steps that you need to take on your journey from Texas to New York.
Moving from Texas to New York – Necessary steps
Here is what you might want to do:
Get to know New York as a whole
Research your new neighborhood
Prepare for the relocation process
It may sound simple, but each of these steps is quite important. Knowing more about your new state and the area you will be living in will make it a lot easier to adapt to your new circumstances. Before you hire one of the cross country moving companies Texas has on offer, you will want to make sure that you know what your new life might look like.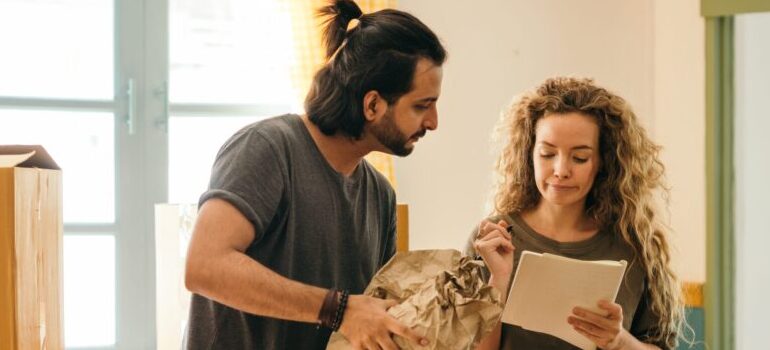 To start with, you will want to:
Get to know New York as a whole
Living in the state of New York is quite different than living in Texas. You may want to know as much as you can about it before you choose to relocate there. We will take a look at the pros and cons of the state, and what it has to offer for new residents.
Pros and cons of New York
Culture and entertainment
The main draw of the state is its vibrant, varied culture and entertainment. There is always something new going on in the state, from dance and music shows to art exhibits and theater. The NYC area alone has more variety in these spectacles than most of the other states in their entirety. The main reason why this is the case is due to the fact that many immigrants used to enter the country through New York. They brought the best of their culture with them, creating an extremely diverse environment. 
The weather
However, the weather leaves much to be desired. You will get to experience all four seasons in the state, but you will definitely lack for sunny days. But if you are a skiing fan, you will be glad to know that New York has more ski areas than any other state. 
Crime rate
One thing that the state really has going for it is its crime rate. The New York State has lower crime rates across the board, which might come as a surprise. After all, we've all seen movies where organized crime is rampant in NYC. But the fact of the matter is that over the years, the city became a much safer place to live. Overall, the crime rate in the state is quite a bit lower than the national average.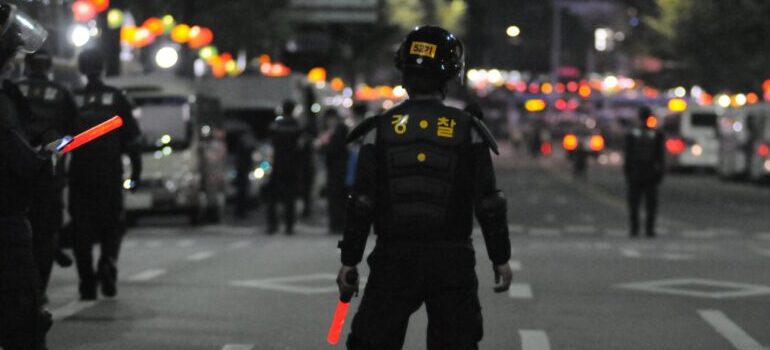 High living costs
One thing that you really need to prepare for is the higher cost of living. New York is one of the states with the high cost of groceries, housing, utilities, as well as transportation. However, the silver lining is that you will need to pay less for healthcare services.
Overall, the residents of New York boast a high satisfaction rate with the community and their place in the world. While the statistics might not indicate that New York is an ideal state to live in, the reality is that the people are overall happy here. Of course, a lot of it depends on where you choose to live.
Moving from Texas to New York – Research your new neighborhood
Choosing the right place for your new home is vital. If you haven't done any research on the ideal place to live in, do that immediately. But if you have already zoomed in on the perfect location, you will want to know more about it before you move in. Start researching your immediate area, see where the necessary amenities are. Then expand your search outward, in circles, to see what kind of opportunities you have close by. Once you are satisfied with the knowledge that you have, it is time to:
Prepare for the relocation process
Moving from Texas to New York constitutes a long-distance relocation. That means that you are going to need to go through all of the steps below:
Set a moving budget
Create a moving checklist
Organize your time when Moving from Texas to New York
Hire movers early
Set a moving budget
You will be able to hire all kinds of services to make your move more convenient. However, you will want to know exactly what you can afford before you start looking into them. Therefore, the first thing that you need to do is set a moving budget. Doing so will save you a lot of time when considering which services you can hire.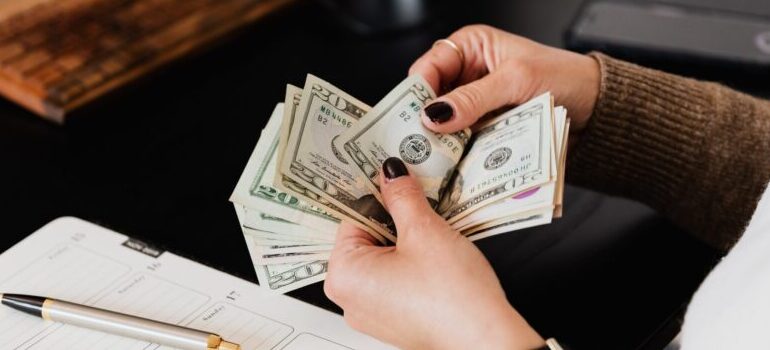 Create a moving checklist
Every relocation has a large number of tasks that will need to be accomplished. You will want to write them all down, giving yourself an easy overview of everything that needs to be done. Every task, no matter how big or small deserves to be on the checklist. From hiring top NYC movers to transferring your documentation, all need to be on the list. Stick the list somewhere visible (the fridge door is a quintessential location) so you and your family have easy access to it.
Organize your time when Moving from Texas to New York
Once you start doing tasks, you will realize that there is a need to organize your time properly. Therefore, hold a family meeting to delegate tasks and organize who will do what and when. Balancing your job with your life and with the necessities of the relocation will become much easier if you do so. Start as early as possible for maximum impact.
Hire movers early
Lastly, you will want to hire a moving company ahead of time when moving from Texas to New York. It will allow you to all but guarantee the moving date of your choice, as well as provide you with the best possible deal. Furthermore, you will be able to negotiate with your movers, provided you contact them early enough.