Relocating from one state to another can be quite a change in your lifestyle. In the case of moving from Texas to Massachusetts, you will want to make sure that you know the differences, as well as a bit more about both states. You may also want to make your relocation easier by hiring a professional moving company. The latter can be extremely easy if you utilize the services that Verified Movers offer. As a professional moving matchmaker, we can connect you to some of the best companies for the job! In this article, we are going to provide you with all the information you might need to make your relocation to Massachusetts as enjoyable as it can be!
Moving from Texas to Massachusetts 101
To keep it simple, here is what you will need to do:
Learn more about both states
Get ready for the relocation process
However, while this may sound simple, there is quite a lot of information to process. But at the end of it all, you will have a much better overview of what your relocation might entail. You can get a lot of inside information from one of the interstate moving companies Texas has on offer, as well. Your movers can do much more for you than simply relocating your belongings. Make sure to make full use of them!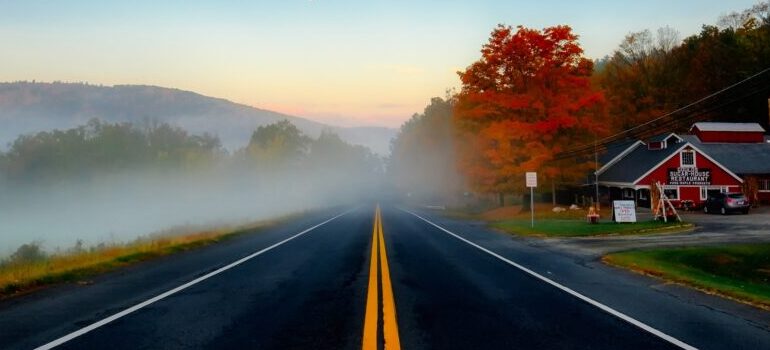 Moving from Texas to Massachusetts – getting to know the states
But you can learn much from this article alone. Here is what we will be covering:
Texas statistics
Pros and cons of life in Texas
Massachusetts statistics
Pros and cons of life in Massachusetts
We believe that by knowing about vital state statistics, as well as the pros and cons of everyday life, you will have a much stronger grasp on how to approach your relocation. Thus, before you even consider hiring one of the interstate moving companies Massachusetts has to offer, you will do well to give them a read. You will definitely learn something new, at the very least!
Texas statistics
To start with, the State of Texas holds #31 place in overall rankings, according to usnews.com. However, that might be misleading as the state ranks highly in several important categories. For example, its economy holds the #9 spot, fiscal stability is #10, and infrastructure is #16. Most of the other statistics, such as healthcare, education, opportunity, crime, as well as the natural environment are below the average. Texas median income is around $31,505.
Pros and cons of life in Texas
The "Lone Star State" features a reasonable cost of living, plentiful job opportunities, as well as a gentle winter climate, and no state income tax. The two largest cities are Houston and San Antonio, which are the 4th and 7th largest cities in the entire U.S. And there's the capital of Austin, home of the University of Texas.
The drawbacks of the state include high property and sales taxes, large potential for severe weather, as well as a high crime rate in certain communities, and limited access to affordable health care.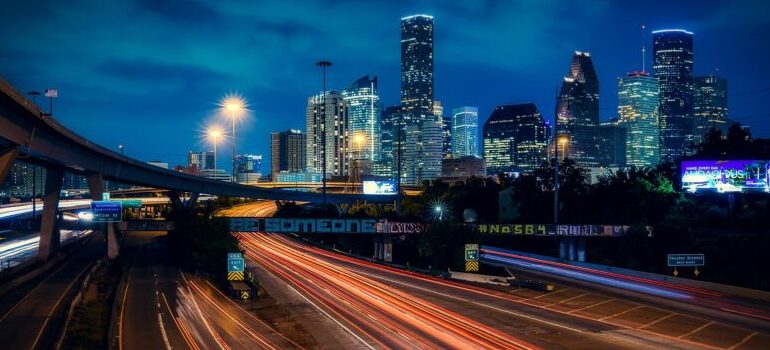 Massachusetts statistics
On the other side, the Commonwealth of Massachusetts holds the impressive #9 spot in the overall rankings. The most impressive rankings are #2 in healthcare and education, #4 in Crime&Corrections and natural environment, and #5 in the economy. However, the opportunity is #36, infrastructure is #42,  and fiscal stability is #43. The median income in the state is around $40,365. It is no wonder why many people flock to the Commonwealth, even with the drawbacks. But let's take a look at what actually living in the state is like.
Pros and cons of life in Massachusetts
The weather is something that most people are conflicted about the state. The winters can be exceedingly cold but the fall and summer are phenomenal. When the fall arrives, the state absolutely bursts with stunning vibrant colors. Furthermore, you can expect a sports culture that you might not have expected. With the names such as Boston Celtics, Boston Bruins, New England Patriots, the Boston Red Sox, people are always cheering for their favorite team, no matter the season.
However, living in Boston is rather expensive. $2000 will get you only a single bedroom, while you can expect to pay as much as $200,000 for 371 square feet of property! Additionally, you will need to get used to bad traffic and contend with numerous potholes. But it is a small price to pay for living in such a popular state.
Moving from Texas to Massachusetts – The relocation process
When it comes to the relocation process itself, here are the three main things that you will need to do:
Set a moving budget
Create a moving checklist
Find a good moving company
Of course, there is much more to it but if you go through these three, everything gets easier. You might also want to read up on some moving tips before you relocate. The more you know, the better!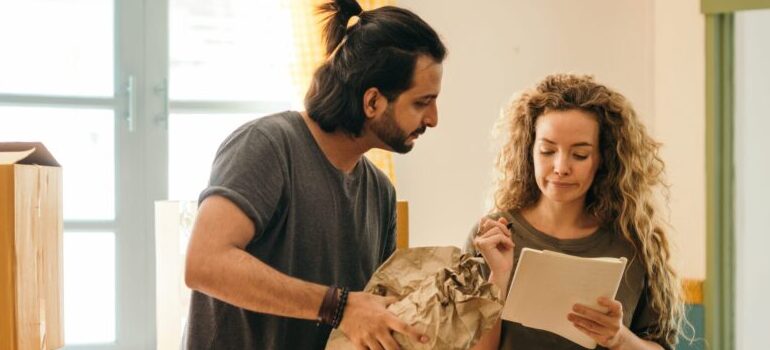 Setting a budget
Relocating from Texas to Massachusetts is going to be a costly endeavor, that is the short and long of it. You need to make sure that your moving budget will support your relocation. It will enable you to not waste any time considering services or conveniences that you can't afford. While some stretching is to be expected, try to set the budget "in stone" as much as possible.
Creating a moving checklist
Every relocation has numerous tasks that need to be completed. So many that you will need a way to keep track of them all. For this reason, you may want to simply write them all down as you think of them, thus creating a moving checklist. Update the list regularly, as you finish the tasks or think of new ones and you will have a much easier time organizing your move.
Hire a moving company
Lastly, if you want to make the whole process a lot easier on yourself, consider hiring moving professionals. Moving from Texas to Massachusetts is going to be a lot easier with experts on your side. Try to book your movers as early as you can, though, as that will provide you with the best deal and all but guarantee the moving date of your choice.