Moving from Tampa to Seattle is a challenging undertaking. However, with the right attitude and Verified Movers by your side, it can be done fairly simply. Let's, therefore, take a look at the task in front of you. We will provide you with all the important details in order to help you organize a smooth and stress-free relocation across the country.
What to expect after relocating from Tampa to Seattle?
Relocating from Tampa to Seattle is going to represent a big change in your life. So before you start searching for long distance movers Tampa, make sure that this is what you want.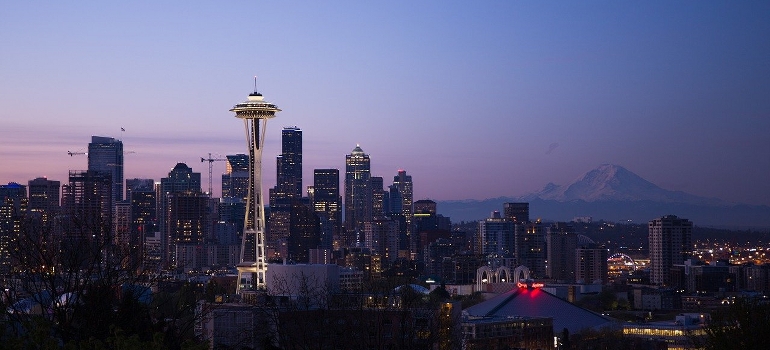 Different climate
First, you will have to get used to a completely different climate. Forget about the summer all year round. In Seattle, you will see winters, more rain, and generally colder weather than you used to. However, that doesn't mean that the weather in Seattle is bad. It is has a very mild climate with no extremes in either direction.  And generally is very pleasant. Still, nothing beats Florida when it comes to climate.
Expensive properties
Seattle is more expensive than Tampa and has more expensive properties. The median home value in Seattle is $663,100, which is three times higher than in Tampa. Rents also. The average rent in The Emerald City is $1,614 while in Tampa is around $1,131. This is quite a difference. So before you call long distance movers Seattle, make sure that you can handle these prices.
Higher incomes
With a 724,305 it is a much bigger city compared to Tampa's population of 387,916. This automatically means that it has much more things to offer. First, jobs. You will have a much easier time finding a job here than in Tampa. Moreover, in Seattle, you can count on a much higher income. The median home income is $92,263 – in Tampa, it is only around $53,833.
Beautiful nature
You will also love nature. Even though Tampa has astonishing nature, the area around Seattle has a  lot to offer as well. Parks, wooded areas, mountains, lakes, miles, and miles of hiking trails are something that will make this difficult state-to-state moving process definitely worth trouble. It will be a different experience than in Florida but equally as exciting.
Moving from Tampa to Seattle is going to be a challenge
We all know that every move is complicated. There are, however, certain factors that make relocations more or less difficult. One of the main factors that determine the difficulty of one relocation is distance. The larger the distance that needs to be crossed the more complicated and riskier the move is. That being said, looking only at the distance as a factor, moving from Tampa to Seattle is not a standard city-to-city moving process. It is one of the most difficult moving operations that can be performed in the US. The distance between the two places is 3,092.4 miles. So getting to Seattle from Tampa is not going to be a simple thing.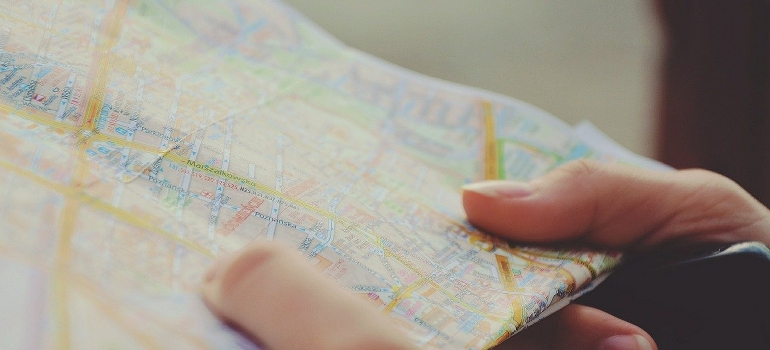 Prepare a good moving plan
First and foremost you need to prepare a solid moving plan. Without it, you are not going to get far. Think about your moving inventory. You have to deal with the items that you need to move from Tampa to Seattle. Then you need to find movers who will transport those items. And finally, you need to figure out how to get there yourself.
Prepare your moving inventory
You should start with decluttering. Select items that you do not want to carry to Seattle and figure out how to get rid of them. If you have time and enough items, organize a garage sale in Tampa. If not, sell your stuff online, donate them to charity, or simply call junk removal service to give you a hand. After you remove excess items make a moving inventory list. It will help you get a precise moving estimate from movers and help you keep track of your items.
Find reliable movers
Now it is time to find movers. For this type of task, as moving from Tampa to Seattle is, you need to make sure that you have the most experienced and most capable movers by your side. Also, make sure that they provide the services that you need. For example, if you want to hire professionals to pack your belongings, you will need to find movers that offer packing services. Or, maybe you will need auto moving services. Whatever you need, make sure that your movers can handle it before you sign them up.
How to get to Seattle, WA from Tampa, FL?
Finally, you need to get to Seattle yourself. In this case, you have two options. You can travel by plane or you can drive to Seattle from Tampa. Our suggestion is to let movers transport your car and you get the flight to Seattle. However, if you are in for a road trip, you can try driving as well. Let's, therefore, compare both options.
Driving across the country
Driving from Tampa to Seattle is going to be a serious undertaking. If you plan to do it, make sure that you are in shape for this and that your vehicle can handle it. It is a 3,092.4 mi road. And you will need approximately 45 hours of driving to get to your destination. This means that you need to organize a 7-day road trip in order to arrive in Seattle. Here is how to do it:
First day – 6.5-hour drive to Atlanta
Second day – 4-hour drive to Nashville
Third day – 5-hour drive to Saint Louise, 2-hour break, and 4.5-hour drive to Oklahoma
Fourth day – 11-hour drive to Fort Collins
Fifth day – 7-hour drive to Temple Square
Sixth day – 6-hour drive to Boise
Seventh day – 7.5-hour drive to Seattle
Of course, you can try to find a different route. This is only our suggestion.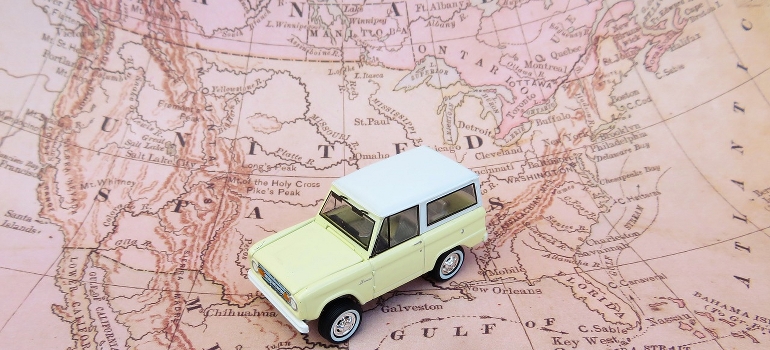 Taking a flight
As you can see, driving to Seattle from Tampa is a challenge. That is why we suggest taking a flight. A flight from Tampa to Seattle is only about 8-hour long. If you depart from Tampa International Airport (TPA) you will approximately need 3 hours, 48 minutes to get to Denver International Airport (DEN) from where you will need additional 2 hours, 46 minutes to get to Seattle-Tacoma International Airport (SEA). If you add time to get to and from the airport, getting from Tampa to Seattle will take no more than 10-11 hours.
Plan it right and you will have nothing to worry about
As you can see moving from Tampa to Seattle can be quite complicated but if you plan everything right and find reliable movers, you can actually have a nice and smooth relocation regardless of the distance. If you need help finding reliable professionals for the job, do not forget to contact us and see what moving companies we can offer.