Leaving your home can be stressful and sad. Especially when you're leaving a good city like Tampa. Furthermore, choosing a new home for you and your family can be difficult. Everybody has their desires and their ideas of a perfect city. And fulfilling all of these wishes is challenging. So hire long distance movers Tampa and dedicate yourself to finding a perfect home for your family! Because there are cities in the USA that surely tick most of your boxes. And an example of such a city is Atlanta. So read further if you want to learn more about the differences between these cities before you decide on moving from Tampa to Atlanta.
Basic information about Tampa
Tampa is the largest city in the Tampa Bay Area. This bay is situated on the west coast of Florida, near the Gulf of Mexico. Tampa is part of the Tampa Bay Area, a metropolitan area in Florida, alongside St. Petersburg and Clearwater. The area has about 3.1 million residents, whereas, Tampa itself has around 393,000 residents.
The economy in Tampa is strong and most people work in finance, healthcare, and retail. Tampa is even home to some major companies like OSI Restaurant Partners, WellCare, TECO Energy, and Raymond James Financial.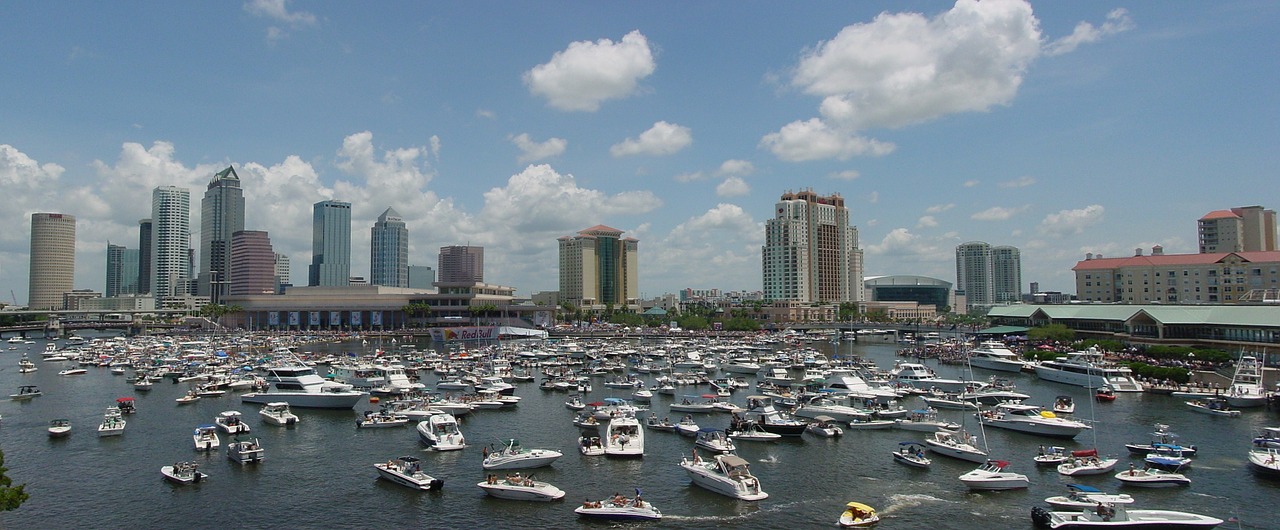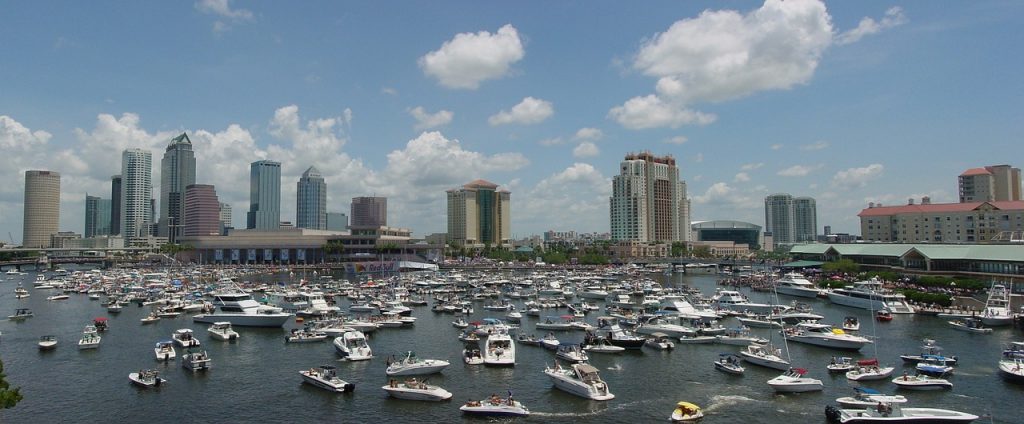 Basic information about Atlanta
Not only is Atlanta the most populous city in Georgia but it is also its capital city. Atlanta is the center of the Atlanta metropolitan area, the 9th largest metropolitan area in the USA. The city has almost 500,000 residents compared to 5 million people who live in the Atlanta metropolitan area.
The economy of Atlanta is one of the strongest ones in the USA. Its gross domestic product is $385 billion so you can find it among the top 20 cities with the highest gross domestic product in the world. So it doesn't come as a surprise that it's rated as a "beta+" city or, in other words, as a world center. Atlanta has this status because it has a moderate impact on:
global commerce
finance, research
technology
education
media
art
entertainment.
Dominant sectors are aerospace, transportation, logistics, professional and business services, media operations, medical services, and information technology. In Atlanta, you can find headquarters of corporations like The Coca-Cola Company, The Home Depot, Delta Air Lines, AT&T Mobility and UPS.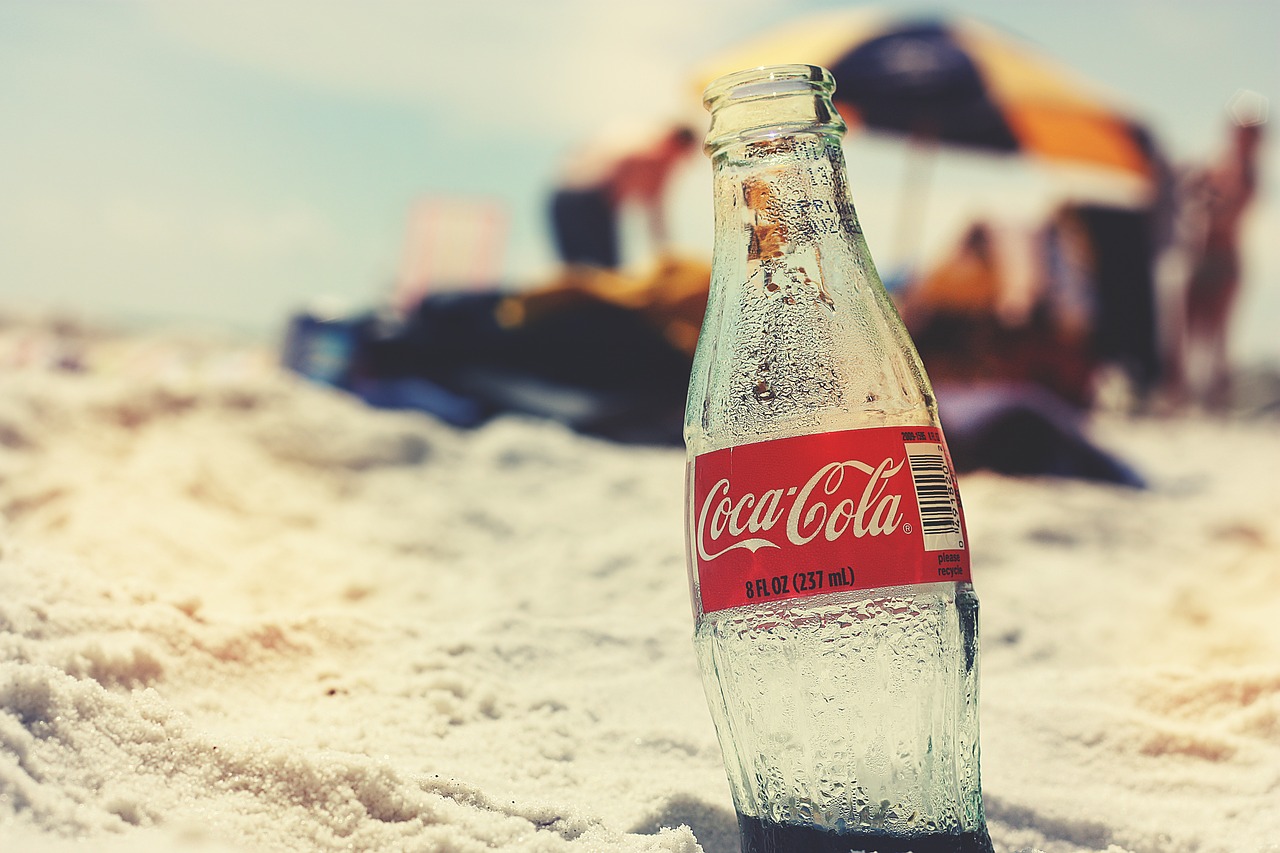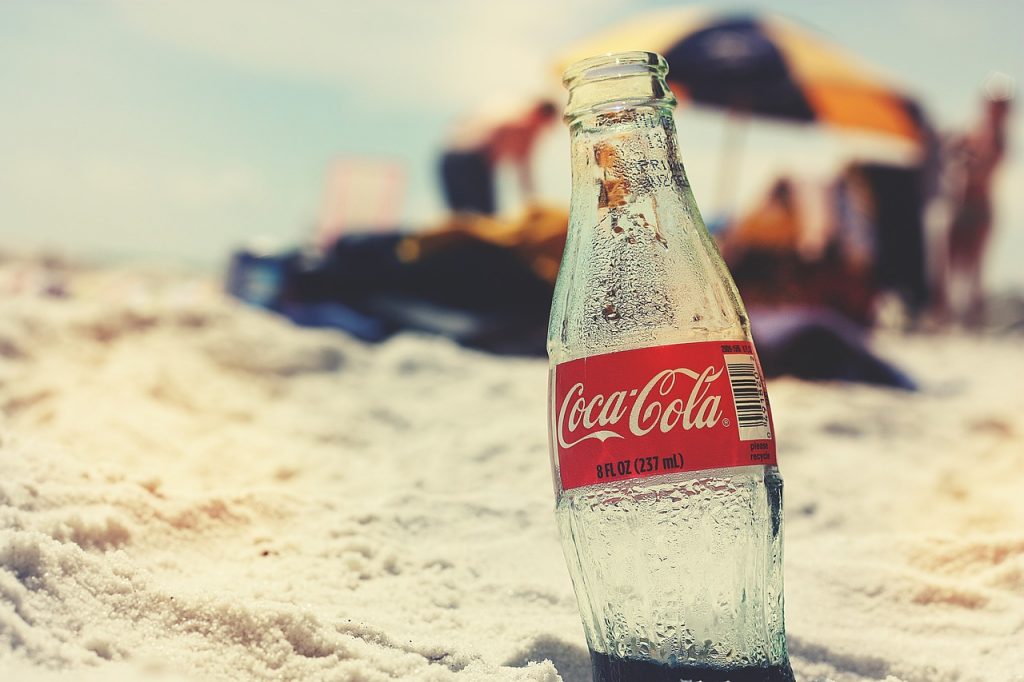 The life you can expect when you move from Tampa to Atlanta
Atlanta is an interesting city to live in. It has a long history that has affected the city's growth. And it grew out to be one of the largest metropolitan areas in the USA. And being that big means that it has endless sources of entertainment. So one could say that everyone can find a place to have fun in Atlanta.
Entertainment in Atlanta
Atlanta is a very vibrant and dynamic city. It is home to permanent professional companies in opera, ballet, orchestral music and theater. At one point, it was considered a center of country music, Southern rock, punk rock, Atlanta hip hop, Crunk, indie rock. It's an important national center for cinema and television production and a city that hosts many festivals throughout the year. But 35 million tourists per year also come for numerous museums and the world's largest indoor aquarium, the Georgia Aquarium. And sports fans won't be disappointed either. They can watch games in Major League Baseball, the National Basketball Association, the National Football League and Major League Soccer. So unpack your house in two days and go enjoy all the fun activities that the city has to offer!
Atlanta's history
However, one of the main reasons as to why Atlanta is the seventh most visited city in the USA is its rich history. Believe it or not, Atlanta started out as a railroad town in the 1830s. It grew more and more important and during the Civil War, it was a strategic hub for the distribution of military supplies. A few major battles were fought near Atlanta and in Atlanta. And during the Sherman's March to the Sea the city was burned. After the war, the city was rebuilt and it continued growing.
It became a major organizing center once again in the 1960s. Only this time it was a center of the civil rights movement with Dr. Martin Luther King Jr., Ralph David Abernathy and students from Atlanta's historically black colleges and universities. Desegregation of the public sphere came in stages and in 1973 Atlanta got its first black mayor, Maynard Jackson. Atlanta only continued to progress and in 1996 it was selected as a site for the Summer Olympic Games. This development of the city is documented in various museums and in the architecture of the city.
People and Culture
Though not quite on the same level as New York City, you will still find a nice mix of diversity after moving from Tampa to Atlanta. Additionally, it has one of the highest LGBT populations per capita, right behind San Francisco and Seattle. But any city's diversity is more than just its people! Atlanta is, in fact, the purveyor of the world's music and film scenes. The food here is phenomenal according to our interstate movers Florida, visitors, and residents alike. It's a city that places a lot of emphasis on its diversity. There are communities of people from all across the world, which are happy to showcase their own respective cultures in Atlanta. It still has the Southern charm, as well. It remains the Mecca of civil rights and justice to this day.
Expect a major change in the cost of living after moving from Tampa to Atlanta
Thinking about moving to a new city? Here are some important questions you will need to answer:
How much more or less will it cost to live in the new city? You need to look at the percentage difference between the cost of living where you live now, and the cost of living in the new location.
How much will you be paid for the same or similar job in the new city? You should look at the percentage increase or reduction in your salary that you could expect if you were to move to that new location.
Good news, Atlanta is a relatively affordable place to live.
The cost of living here is 2% lower than the national average. Expect a cost of living that's about the same as Dallas, a little cheaper than Miami, and a lot cheaper than New York City. To give you a brief idea of what you can expect for the cost of living after relocating from Tampa to Atlanta, here are some numbers:
Rent for a 900 sq. Ft. Apartment in an average priced area: $1,200
Utilities for one person: $130
Basic dinner out for 2 in a neighborhood bar: $45
Internet (8 Mbps): $49
However, the cost of living in Tampa, FL is -9.8% lower than in Atlanta, GA. The desired number you have to earn is $54,500 to maintain your current standard of living. Employers in Tampa, FL generally pay -3.7% less than employers in Atlanta, though. The same type of job in the same type of company in Tampa, FL will typically pay $57,793.
Moving from Tampa to Atlanta and the weather
The weather in Tampa and Atlanta is quite similar. Rainfall is abundant in both cities. And summers are warm whereas, winters are mild. But there are some differences you should know about when you're deciding on a pick-up and delivery dates. Since the weather can greatly affect your move.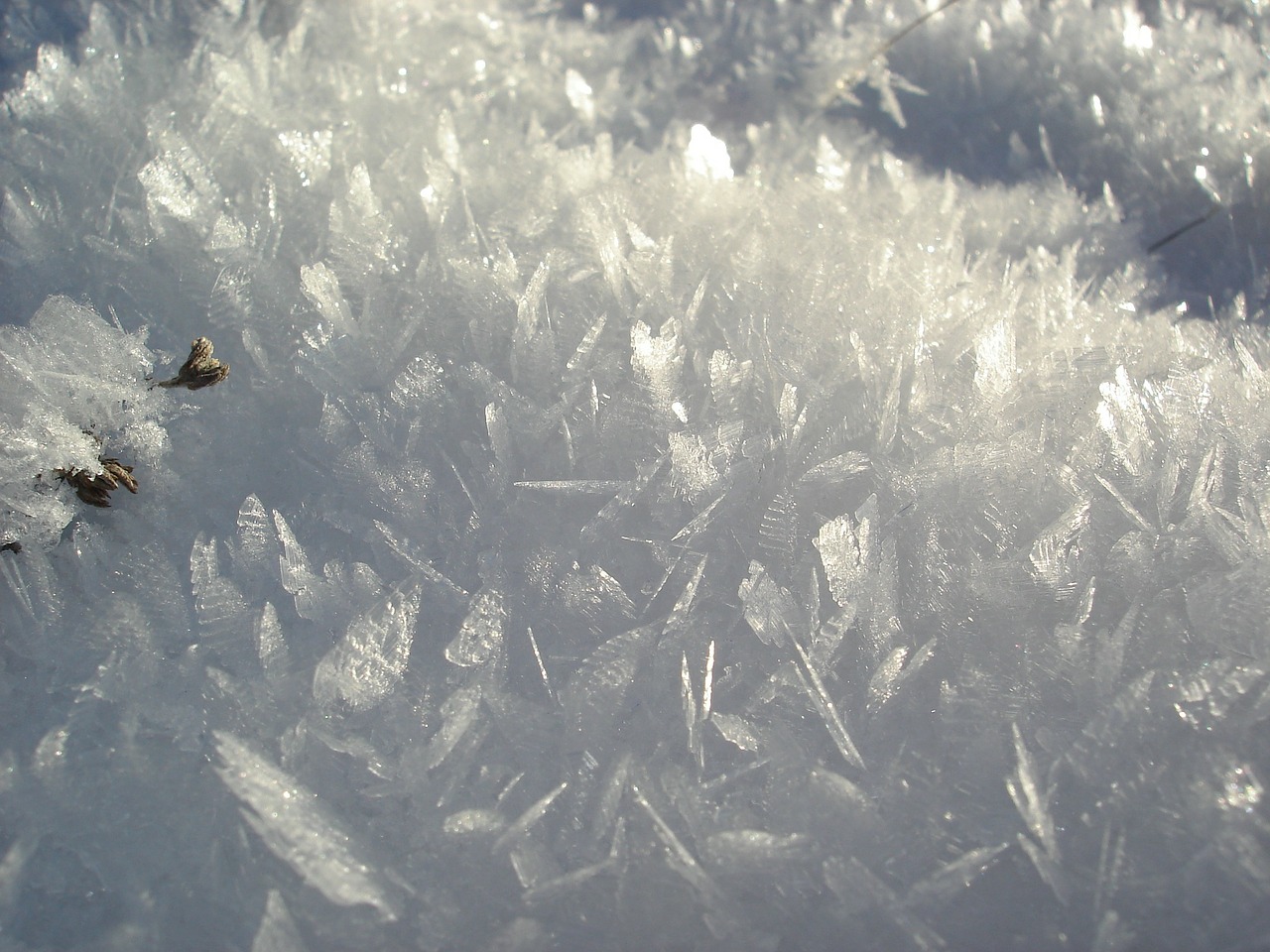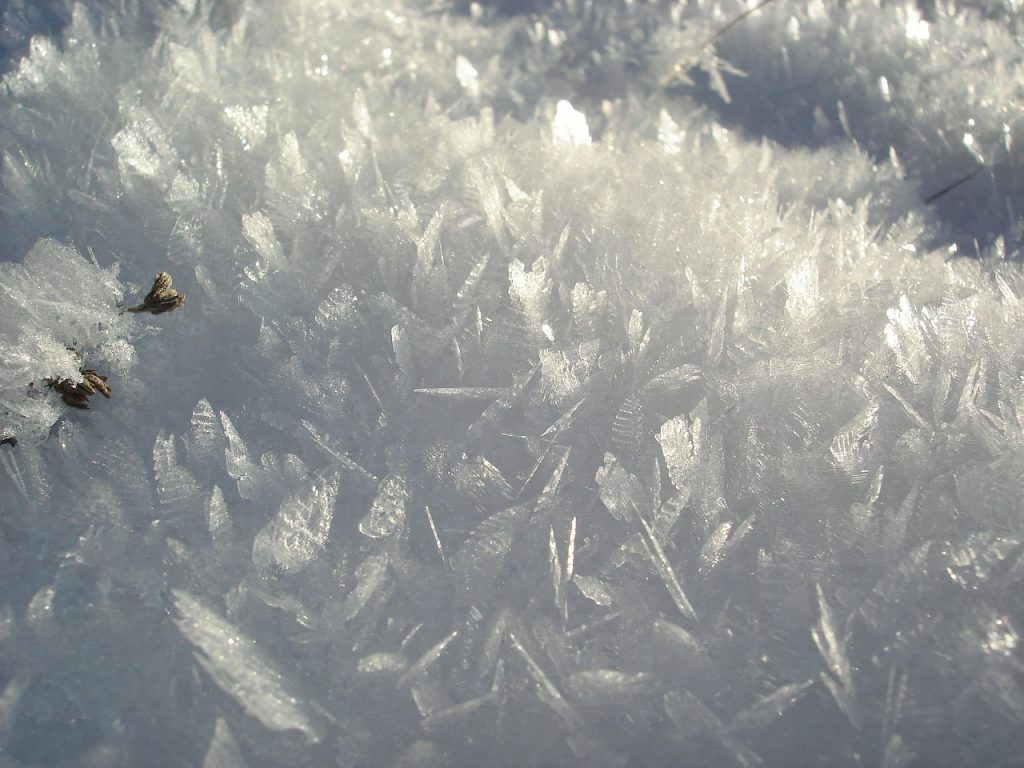 The main difference in the weather you'll experience when moving from Tampa to Atlanta is that snowstorms and ice storms are common in Atlanta. But hey, it's still better than frequent thunderstorms in Tampa. And not to mention the possibility of hurricanes and tropical storms every hurricane season in Tampa. One of the perks of this difference in the weather is that when you move from Tampa to Atlanta your insurance costs will be less expensive. The reason for this is that you won't have to pay as much for flood insurance, for example.
Consider taxes when moving from Tampa to Atlanta
As you've already read, both Tampa and Atlanta have strong economies. So it shouldn't be so hard for you to find a job once you've moved from Tampa to Atlanta. But due to the fact that Atlanta has a stronger economy, you should expect your wage to be bigger. However, when moving from Tampa to Atlanta you have to remember the difference in taxes. Namely, in Florida, you don't have to pay state income tax. But when you move from Tampa to Atlanta you'll have to pay state income tax. Many people forget about this which makes them misjudge how much they can pay long-distance moving companies Atlanta. So make sure that you count in all of the taxes when you plan your budget.
The Job Market in Georgia
Atlanta has a lot of Fortune 500, 100, and 1000 companies headquartered there, which is great news. Delta Airlines, United Parcel Service (UPS), and Home Depot are just a few of the many famous companies that have headquarters in ATL. Did you know that the Coca-Cola Company originated in the city when the first beverage was served in downtown Atlanta in 1885? And even though the company is now global, they still employ more than 9,000 people in Georgia. And most of them are from within the Atlanta Metro. CNN's studio is also located just a short drive from downtown.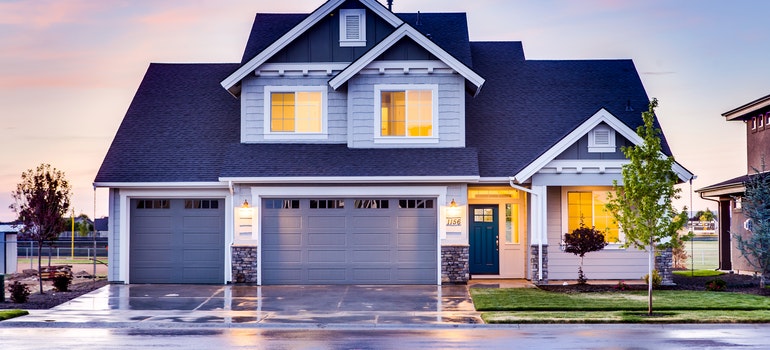 On a less happy note, even though Atlanta boasts low business costs, not all sectors are thriving. Retail jobs have felt the same national downturn, and blue-collar positions have seen minimal growth. But we won't let that discourage you, because Atlanta is the first city to pay its city workers a $15 livable wage. Besides, according to recent studies, Atlanta has been ranked as number six on a list of the best cities for job seekers in 2017.