When you are preparing for an interstate relocation, you can really enjoy that process if you have the right moving team by your side. Moving from South Carolina to Iowa might seem complex since you have around 908 miles to cross. However, if you turn to Verified Movers for help, you can easily find one of the best moving companies to help you conduct this relocation. No matter how far you have to go, with our help, you will find professionals who will take care of your move. Additionally, we can also help you learn more about the differences between South Carolina and Iowa. Keep reading!
What to expect after moving from South Carolina to Iowa?
One of the first differences you will notice when you start comparing South Carolina and Iowa is the difference in size. Which one you prefer depends on your preferences and whether you like more crowded or peaceful places. In any case, none of the states can be considered small. Namely, the size of South Carolina is 82,933 square kilometers, while Iowa has a surface of 145,746 square kilometers. However, another thing that is quite interesting is the fact that South Carolina has a greater number of residents, even though it is smaller in size.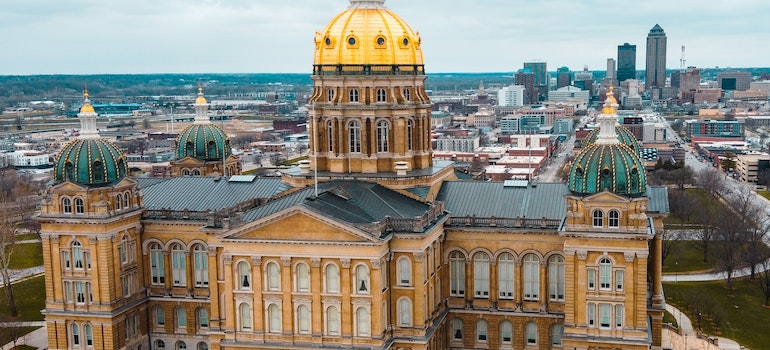 So, if you prefer places that don't have a high population density, then contacting one of the interstate moving companies in South Carolina to help you leave that area and move to Iowa can be the right decision. So, instead of staying in a place that has 5,190,705 residents, you can move to a place that has a population of 3,193,079 people. Of course, this is one of the main, but not the only difference between the two states. Keep reading and find out more about:
the cost of living in South Carolina and Iowa;
job market;
interesting places to visit.
The cost of living in South Carolina and Iowa
Whatever the reason for your contacting some of the best interstate movers in Iowa and relocating may be, you are surely most interested in the cost of living comparison between the two states. When it comes to affordability, you will be happy to know that Iowa is less expensive than South Carolina. If we compare the two capital cities, we learn that the overall cost of living index in Columbia SC is 84.5, while in Des Moines, Iowa it is 78.7. Housing costs are also lower in Iowa, although the difference is not that significant: 58.4 in Columbia, compared to 57.8 in Des Moines. The median home cost in SC is $170,300, and in Iowa, it is $168,700.
Utilities are also considerably more affordable in Iowa, and the index is 89.6 in Des Moines, compared to 108.9 in Columbia. Transportation costs, including gas prices and public transport tickets, are 74.7 in Des Moines, while in Columbia they are 76.4. So, if your move from South Carolina to Iowa had anything to do with the lower cost of living, then you most certainly won't be disappointed.
Job market
When it comes to opportunities for employment, it is good to know that the job market is stable in both these states. Actually, it is on the rise. However, it also depends on the area you choose to pursue your career in and the city you choose for living For example, in South Carolina, the best job opportunities are in Columbia. Most of the jobs are with the state government. Apart from that, you can work in the health care and education fields. Even positions that don't require a lot of training or education, including restaurant chefs, bartenders, cashiers, manual laborers, and customer service representatives, will be in great demand. The average annual salary in Columbia is $47,420, compared to $56,310 in the USA.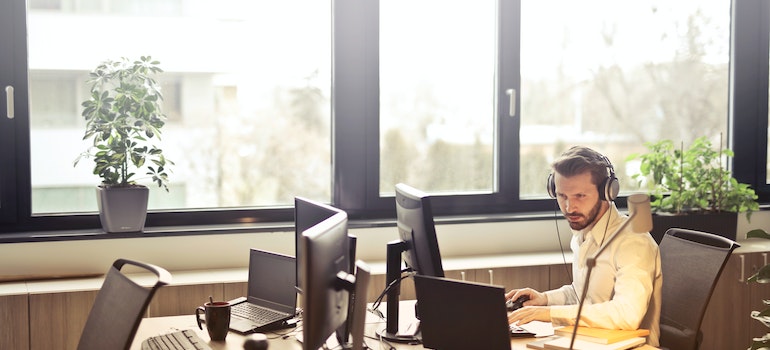 The situation with the job market in Iowa is also good, especially if you want to start your own business there. Namely, if we compare Des Moines with some other capitals, all the costs concerning the management of your own business are 13% lower than in the USA in general. Also, if you want to work in insurance or start a business in that area, there is no better place than Iowa for that. Des Moines is also noted for its jobs in finance, distribution and logistics, and publishing. The average annual salary is also higher than in South Carolina and it is $55,660.
So, if one of your reasons for moving to Iowa from South Carolina are better job prospects, you are on the right track. Also, Newton in Iowa is among the places that pay you to move there under certain conditions. It seems that moving to Iowa is a win-win situation in any case.
Places to visit
Since you live there, you probably know what settling down in South Carolina looks like. You also know what are some of the most interesting places to visit there. Of course, wonderful beaches are the main attractions, and Myrtle Beach is among of the most beautiful ones. There is the Myrtle Beach SkyWheel that takes you on a ride above the beach. South Carolina Plantation Gardens is also an interesting place to visit. It has a lot of different gardens, and Magnolia Plantation is one of the first gardens ever open to visitors.
Moving to Iowa means that you are probably more interested in the things you can see there. National Mississippi River Museum and Aquarium has collections and exhibitions that represent all the species from the Mississippi river. The Iowa State Fair is an agricultural manifestation happening in August each year. For those especially interested in nature, there is Maquoketa Caves State Park which attracts many visitors each year.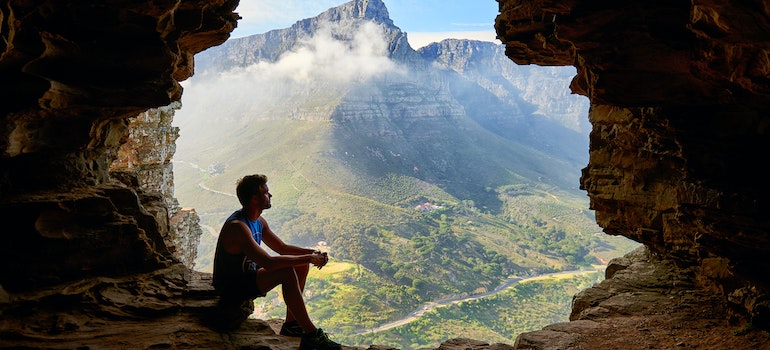 Iowa might be the ideal place for you
As you can see, there are many benefits of moving from South Carolina to Iowa. SC is also a great state. However, if you love places with fewer residents, then Iowa is the state for you. Not to mention the great nature and many job opportunities. Have fun in Hawkeye State!