Moving from a city at the Kansas-Missouri border to a city in the heart of Colorado may seem like a move you want to make. In case that moving from Overland Park to Colorado Springs sounds interesting to you, then you're at the right place. Verified Movers can help you learn how to organize this long-distance relocation! Not only that, but we will tell you a bit about what you can expect when you move to Colorado Springs. So, let's get started and see how you can have a stress-free interstate relocation.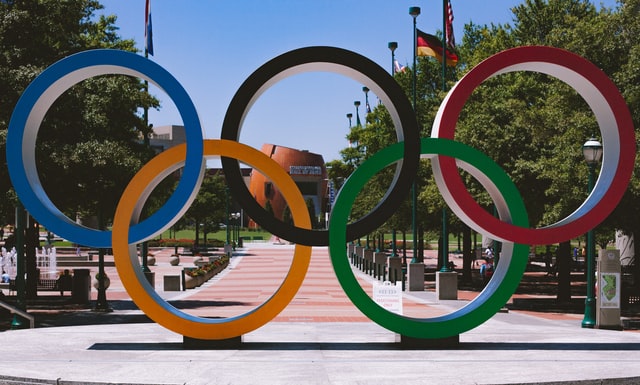 What can you expect from moving from Overland Park to Colorado Springs?
There are plenty of various reasons why someone would need or want to relocate to another state. Whether it is a great job opportunity, or simply wanting a change of scenery, an interstate relocation can be a good opportunity for a fresh start. With the help of long distance movers Colorado Springs, you can also look forward to life in the Rocky Mountains and in a great community. 
Known as the Olympic City USA, Colorado Springs is the second-largest city in the state of Colorado. It's only about an hour away from Denver. Thus, many people decide to move here instead of living in Denver and commute to work every day. One of the main reasons for this is the low cost of living in Colorado Springs that many people find affordable. The housing market is expanding and the prices are slowly rising. However, living here is still cheaper than living in Denver.
If you're into sports and outdoor activities, living in Colorado Springs is just what you need
There is a reason why this city has the nickname Olympic City. It is home to the United States Olympic Training Center. Not only that, but the US Olympic Committee and the Olympic Museum are also a part of the city. Many athletes choose to live in this city simply because of the air quality and great resources for workouts and training. The thin mountain air is amazing for athletes and once you get used to it, you'll fall in love with it. However, moving from Overland Park to Colorado Springs means you will gain almost 5000 feet in elevation gain. Not all long distance moving companies Overland Park will remember to tell you that you need to take it easy the first few weeks after moving to Colorado Springs. Your body will need some time to get used to the elevation gain and the thinner mountain air.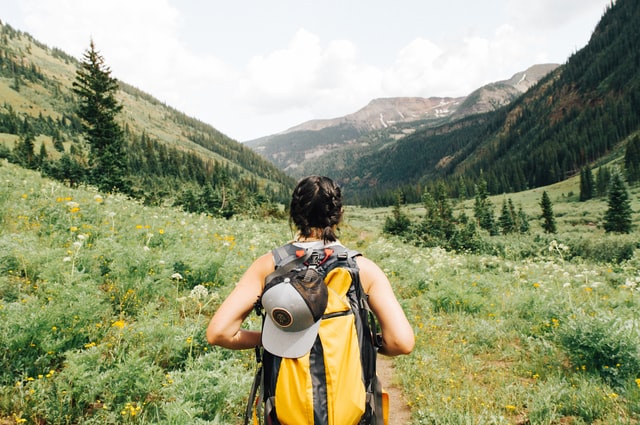 There are multiple trails for hiking and running
Walking around Colorado Springs will give you an idea of how many people enjoy spending time in nature. Every other person will be dressed like they are on their way to a trail! Hiking boots and fleece jackets are a staple in every resident's closet. It doesn't matter whether it is sunny or snowy. Coloradans will find a way to enjoy a hike in any weather!
Speaking of weather, you have to realize that living in Colorado Springs will be an adventure. To put it simply, you can experience all 4 seasons in just one day! You can go to work in flip flops and get into a car accident due to the blizzard on your way back home. This is something you will eventually get used to, but that you have to prepare for before you relocate from Overland Park. Winters in Colorado Springs get a lot of snow, but the summers are mild. There won't be many scorching hot days. But, once winter rolls around, you'll need to learn how to shovel snow from your driveway!
Colorado Springs is a very dog-friendly city
Moving from Overland Park to Colorado Springs with your furry friend? Then you're in luck! This city is very dog-friendly and almost every family has at least one four-legged member. Not only that, but most hiking trails allow you to bring your dog with you as well! As long as they are on a leash, of course. Keep in mind that if your dog is used to spending most of their time outside, you'll need to change this. Winters are really harsh in this city, and your neighbors may report you if your dog isn't in the house. That's how much they care about the well-being of the pets!
Moving from Overland Park to Colorado Springs means you will encounter a lot of wildlife
While this city isn't located in the mountains (as many others in the state are), it still has a fair share of wildlife. Bear sightings are fairly common, as well as deer or elk. For instance, if you are buying a home that is slightly on the city border and closer to the mountains, you will have to watch out for the animals. Sometimes, you may not even plant trees or bushes that can become food for the deer! These are fascinating creatures, but you have to remember that you need to be careful. Do not approach them as they are not as cute and friendly as you might think. Your new neighbors will probably let you know a few tips on how to act when you encounter a bear or any other wild animals!
In any case, moving to this Colorado city has a lot of benefits. While there are a number of differences from Overland Park, we have no doubts that you will quickly adapt to the new lifestyle. Moving from Kansas to Colorado is a step most families want to take. Why not bite the bullet and do the same thing too?