Even though neighbors, Oregon and Nevada are pretty different. Of course, a state is not a single, unified blob of characteristics. Each part of a state is in some way different from all other parts of that state. However, there are always some traits, policies, and other characteristics that are true for the whole state. That makes it so that even neighboring states can be nothing alike. That's why, at Verified Movers, we help clients match up with reliable movers so they don't have to worry much about the actual moving while they go about exploring and learning about their future home states. That said, even if everything is in the best order moving-wise it's very important for you to get acquainted with Nevada before actually moving from Oregon to Nevada. You'd be surprised just how much there is to learn!
Feel free to forget your umbrella in Oregon when moving from Oregon to Nevada
You might be wondering, "Hey Verified Movers, how can the weather in Oregon and Nevada be so different if these two states are literally right next to each other?!". Well, for one, Oregon is a coastal state. Because of that, Oregon gets a taste of that sweet monsoon loving for quite a bit of time each year. Nevada, on the other hand, is in the middle of a desert. That's pretty much the main reason while the whole of western Oregon is a green Oasis while the state of Nevada might have seen a picture of a tree once. Plus, there also aren't many rivers or lakes in Nevada either.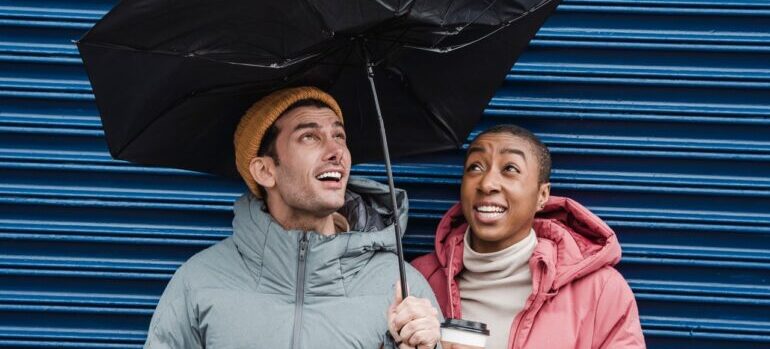 Knowing all this, it's much easier to understand how these two states differ so vastly when it comes to the weather. But what exactly can you expect temperature and weather-wise after relocating to Nevada with one of the best interstate moving companies Oregon has to offer? Well, first of all, winter lows, which are around 30°F, are about the same in Oregon and Nevada. However, the summers are vastly different. While the temperature in Oregon rarely exceeds 85°F, in Nevada, the temperature reaches as high as 104°F daily. Also, it rarely rains in Nevada while Oregon has more rain than the national average.
Empty pockets? Not today!
One thing you'll absolutely love, aside from the superb interstate moving companies Nevada offers, is how affordable living in Nevada is compared to Oregon. After relocating to Nevada, you can even expect to save some money. Nevada is on average:
16.2% cheaper than Oregon when it comes to the overall cost of living
34.9% cheaper than Oregon when it comes to housing
1.1% cheaper than Oregon when it comes to transportation
1.4% cheaper than Oregon when it comes to the buying groceries
2.6% cheaper than Oregon when it comes to healthcare
Even though some of these numbers may not seem like much, they add up. 16% can be a pretty significant difference on a yearly or even a monthly basis. That means that moving to Nevada might be a great idea if you find living in Oregon too expensive.
The good, the bad, and all that jazz
Aside from affordability, Oregon on paper may seem like a better choice. And it may even seem like what you pay is what you get, right? Well, yes and no. Oftentimes you truly have to break the bank to get something of quality. However, when it comes to states, things are a lot more complicated than that. But what even are statistics you should be aware of when leaving Oregon for Nevada?
The unemployment rate is slightly higher in Nevada and it sits at about 7.7% compared to Oregon's 5.2%
The risk of poverty is about 12.9% in Nevada while it's just below 10% in Oregon
Nevada is less densely populated than Oregon
Annual GDP per capita is slightly lower in Nevada and it sits at roughly 56,035$ while it's nearly 60$ in Oregon
Violent crimes are somewhat higher in Nevada, while property crimes are higher in Oregon
Wages are around 3.4% lower in Nevada than they are in Oregon
So, will I then regret moving to Nevada from Oregon?
Even though it may seem like Nevada is plain worse than Oregon, it really isn't. To start, these "differences" are so small that many of them would be pretty hard to spot or feel in real life. That means that most of these "negatives" aren't really something that will impact your average joe. And even though Oregon is also a great state, that doesn't mean that you should cry yourself to sleep for having to leave it behind.
Nevada is just…You know… Nevada
Aside from the amazing long distance moving companies Las Vegas has to offer, Nevada has a few extra tricks up its sleeve. And what a great segue to L.V. and all its glittery, flamboyant magic. We understand that not all of Nevada is like Las Vegas. However, because of Las Vegas, Nevada is one of the most famous states worldwide. There's probably no living soul, that owns a TV, that doesn't know about Nevada and how wonderful this state can be. So it's pretty much safe to say that by relocating to Nevada from Oregon, you'll be moving to a state that has a great reputation all over the world, as well as that je ne sais quoi which Oregon, sadly but honestly, doesn't.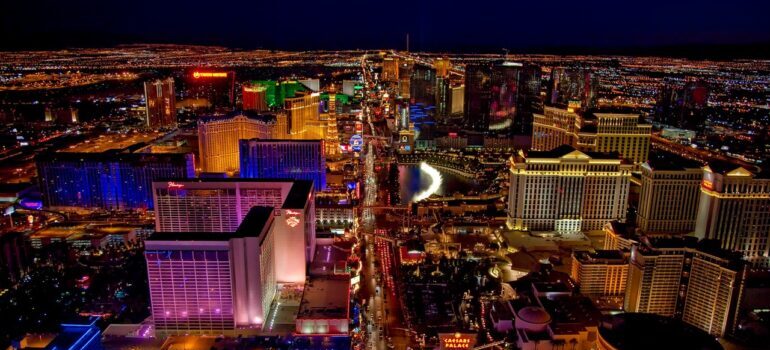 Moving from Oregon to Nevada can be a life-changing experience for you
As you can see, both Oregon and Nevada are great states. Where one shines the other may not, and vice versa. However, not every person moving likes or wants the same things. For one person, moving from Oregon to Nevada may sound like a dream while for someone else that might be a big no-no. Still, both of these states are very enjoyable and, dare we say, pretty cozy. So if you're interested in relocating to Nevada but you're still not 100%, don't discard the idea of moving too quickly. Maybe moving to Nevada is just what you need.