It is no secret that moving from one place to the other can sometimes be overwhelming and challenging. However, we, at Verified Movers, know what is necessary for a successful relocation and we know how to make moving simple! So, if you are thinking about moving from Nevada to Florida, you are in the right place! If you keep reading, you will learn all about the differences between these two states and we will give you some advice on how to relocate with ease. Sounds interesting? Then buckle up, here is what you need to know about your upcoming relocation!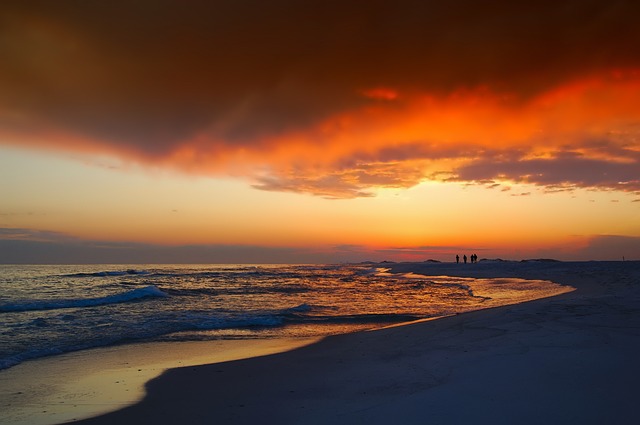 Getting ready to move from Nevada to Florida? Here is what you need to know!
Choosing a place where you will relocate and start a new chapter in your life is something that needs to be planned carefully. And, you don't want to rush with this process! In case you decide to hire cross country movers Nevada to help you relocate to Florida, you will need to inform yourself about every little detail! Even if this won't be your first relocation, you will still want to learn more about your future neighborhood and remind yourself about the most important steps of planning the relocation. This is where we come in!
Whether you need to find reliable long-distance moving companies or you simply need a couple of information about the process of relocation, we will gladly help you out. We understand the importance of preparing for the move and that is why we have decided to help you out with your move to Florida. So, if you are still wondering whether moving from Nevada to Florida is the right decision, maybe these stats will be of use to you. Below, you will be presented with the main differences between living in Nevada and living in Florida. We are sure that after going through this list, you will know whether the decision of moving to Florida is a good one or not.
Nevada or Florida – which one is better? Let's find out!
The climate. We will be honest with you – no one can tell you whether you are going to love living in one state or not just based on a climate. People are different and love different things. Thus, some will love Nevada's dessert while others won't. On the other hand, Florida is known for its high humidity levels so we strongly recommend checking the average summer humidity by the USA state if humidity is what worries you.
Living costs. This might surprise you but Nevada actually his higher living costs than Florida! Even though there are some pricy cities in Florida, stats show that Nevada (Las Vegas) is 7.2% more expensive than Florida (Orlando).
Housing. If you are in search of affordable housing, moving from Nevada to Florida will be the right decision. However, we recommend you to start your search for the new home as soon as possible in order to find the best deals.
Job opportunities. Both Florida and Nevada are one of the few states that have the best job growth rates in the USA. Therefore if you find yourself on a job hunt in Florida, we are sure you will find one with ease.
Retirement. Even though you are far away from your retirement, this is something you will have to take into consideration when choosing a place where you will relocate. And you know what? Nevada is one of the worst states for retirement. On the other hand, Florida is one of the best ones!

Weigh your options before you pick where to relocate
Things you will want to do in order to relocate to Florida with ease
As you can see, there are many upsides to moving from Nevada to Florida. Therefore, if you decide to make this step in your life, you can be sure that it will be the right one. However, choosing a good destination won't be enough for a successful relocation. You will also need to prepare both your relocation and yourself. And worry not, we will help you do this and, most importantly, we will help you relocate to Florida in the simplest possible manner! You can even read some of the best moving tips right on our website!
How to prepare for the move?
Get an early start. If you want to relocate with no problems along the way, you will want to get an early start. This will give you just enough time to take care of every pre-move task and to also prepare yourself for the upcoming transition. One of the first steps you will want to do is to create a moving plan. And, more importantly – you will want to stick to that plan. Trust us, this will make your move so much simpler!
Call in the troops. Even though you can relocate on your own, it is so much easier when you have someone professional by your side, such as interstate moving companies Florida. Good moving professionals will know how to meet all your moving requirements. Therefore, you and your belongings will be in safe hands.
Throw a goodbye party. There is no need for feeling sad because of your move! Even though you are leaving your old neighborhood, you will be presented with lots of new opportunities! And, you know what? You should embrace all of them! So, instead of feeling blue, throw a goodbye party! Invite all of your loved ones, prepare some snacks and find good speakers.
Take a deep breath and relax. On the day before the big move, you will want to go through your moving checklist once again. Just to be sure that you have taken care of everything. After you take care of that, you should get some rest. Your batteries need to be fully charged for the day of your relocation. So, it might not be a good idea to throw a party on the last day before the relocation.

Invite all of your friends to Florida after settling in