The majority of people find it quite challenging to decide whether to move or not. Although switching from a state you are familiar with to a completely new one can be frightening, you do not need to be concerned. Once you have collected all the relevant information, your move will be a breeze. You will, without a doubt, adore Michigan as soon as you visit since it is a wonderful state full of opportunities. The breathtaking views and stunning landscapes are just some factors that will enchant you. If you're moving from Missouri to Michigan, you'll require all the necessary assistance to execute a smooth relocation. Here at Verified Movers, we will happily help you choose the most reliable moving partners and alleviate the whole process. Moreover, you will need some crucial information on both states.
What to consider when moving from Missouri to Michigan?
Once you have decided to change your life and move to this amazing state in the US, there will be a few things you should think about. Since moving is usually challenging and time-consuming, doing the research in advance might be useful. The next step is to employ experts to manage all the key aspects of your move. You must pick a reputable interstate moving companies Missouri rather than simply anyone. Don't worry, at Verified Movers, you'll be able to find professionals who are very quick and reasonably priced. Therefore, we are here for you if you want to make sure that your move goes as smoothly as possible.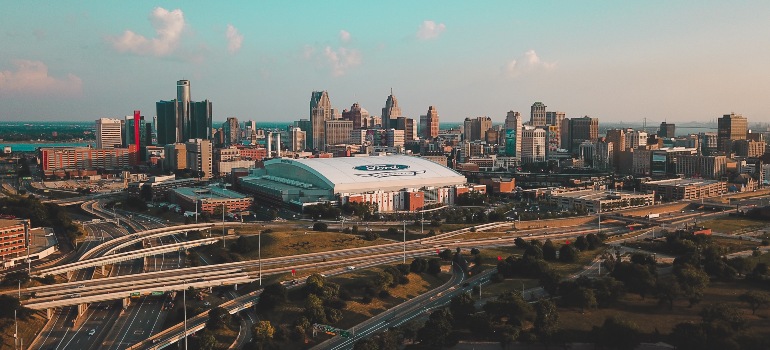 Here are a few things to consider before hiring professionals to handle your relocation from Missouri to Michigan.
Cost of living
Business opportunities
Moving expenses
Education
The cost of living is the first thing to take into account
Considering the cost of living is one of the first steps to take when relocating. This factor will greatly influence the location you will opt for once you have finished the research on moving companies. To begin with, Missouri's overall cost of living index score of 89.9 places it eighth in terms of affordability in the US. This state has a median single-family house cost of $195,000. A single parent with two children needs around $3,900 per month. On the other hand, households with two working parents require $4,800 due to child-care expenses.
In contrast, the cost of living in Michigan is lower than it is nationwide on average. The cost of goods and services in the state is 7.7% lower than the national average. Michigan has the 21st-lowest average cost of living in the US. If you are moving from Missouri to Michigan, be prepared for a slightly higher cost of living than the one in Missouri. However, if you want to reduce your general expenses, make sure to hire one of the best interstate moving companies Michigan to provide you with top-notch and affordable services.
Job opportunities in Michigan abound
If you have wondered whether moving from Missouri to Michigan might bring business opportunities, rest assured that there is no reason to worry. Namely, Michigan is a good state to start a business, according to many reports. This state is among the greatest states where you can start small and medium-sized businesses. In Michigan, you can discover all different kinds of occupations. Starting from conventional ones like truck and delivery service drivers to uncommon ones like therapy assistants, you will definitely find the right job there. Airline pilots, flight engineers, and psychiatrists are a few of the professions in Michigan with the highest salaries.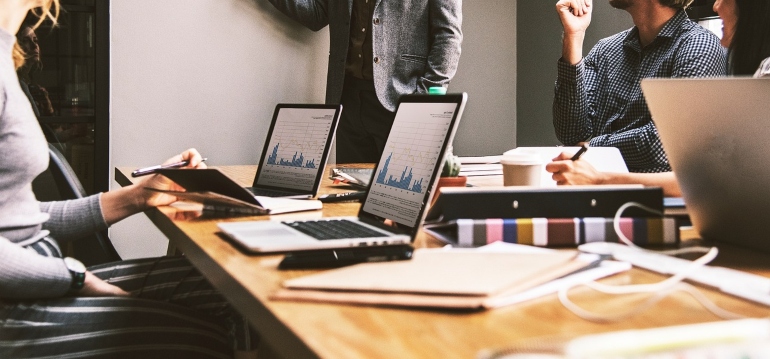 On the other hand, Missouri has created a low-cost, business-friendly climate that is well-known nationwide. All things considered, both states have many business opportunities. So, if Michigan is still your choice, get in touch with one of the reputable, cross country moving companies Lee's Summit, and relocate to the Great Lakes State.
Besides the cost of living, you should think about moving costs as well
When moving, bear in mind that there is never a set price when it comes to moving. It all depends on the kind of services you are willing to pay for. The distance is one of the key aspects of your relocation. Also, it will greatly influence the price. The approximate 584-mile distance between Michigan and Missouri requires a travel time of 9 hours and 10 minutes. Additionally, the distance between your existing residence and your new residence will surely impact the entire cost of the transfer.
Furthermore, the cost increases in case you have a lot of possessions. Having a lot of bulky items you want to relocate will increase the likelihood that you will have to pay more. The average cost of moving from Missouri to Michigan is between $1700 d $2100. If you hire one of the best cross country moving company O'Fallon to take care of your move, they will make sure that all aspects of your relocation are taken into account.
If you are moving from Missouri to Michigan with a family, make sure to consider the education system
Michigan offers a wide variety of schools. There are around 3,600 schools in Michigan with approximately 1,556,000 pupils. In comparison to the national average, there are 87,000 teachers, or around one teacher for every 18 students. Additionally, one of the top business schools is located in this state. In case you have been worried about your children's education, rest assured that Michigan offers wonderful opportunities. As compared to the education in Missouri, which is ranked No. 23 on the list of the "Best States for Education", Michigan seems a slightly better option.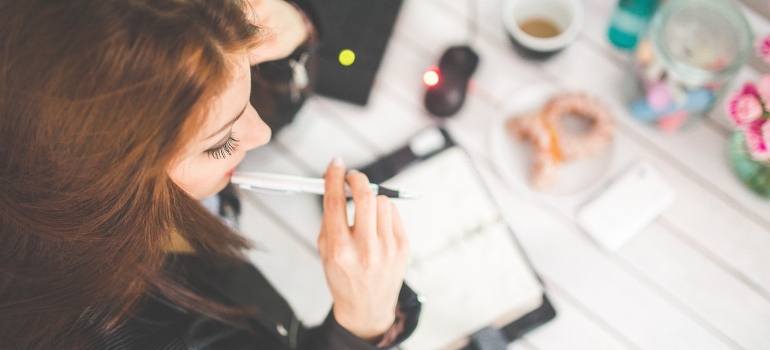 Michigan is an affordable land of opportunities, so moving there should definitely suit you
A new place to live is always exciting for a variety of reasons. However, before you decide to move, it is crucial to explore the options well. There are many advantages of residing in the State of Michigan in comparison to Missouri. Namely, some of them include beautiful landscapes, good higher education, and low cost of living. In the end, bear in mind that the important factor when moving from Missouri to Michigan is hiring reliable movers. They will assist you in transporting your goods and making important decisions. That way, you can completely enjoy your relocation and start your new life chapter on a high note.